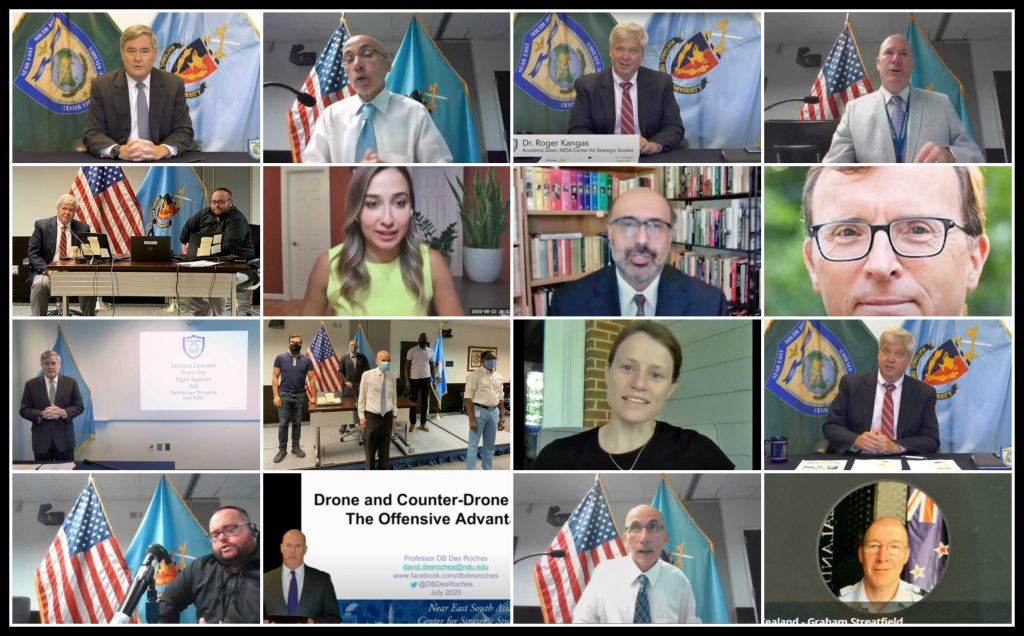 From 13 July through 17 July, NESA hosted an Executive Seminar on emerging technology and its impacts on international security. The seminar was attended by 38 foreign service and military officers from 18 countries.
During the seminar, participants identified developments in technology such as social media, unmanned aerial vehicles, hypersonic missiles, artificial intelligence, and new cyber capabilities. The implications of these developments were addressed across a range of issues including terrorism, economics, intelligence collection, intelligence analysis, military, cyberwarfare, crime, and information operations. Each topic area weighed the advantages and risks of emerging technologies in the security environment. Each day after presentations concluded, participants were able to ask questions and make comments about the technologies discussed.
Guest lecturers included Dr. T.X. Hammes from the Institute for National Strategic Studies who spoke about the Fourth Industrial Revolution and its impacts on governments and economies, and Ms. Kara Frederick from the Center for New American Security, who spoke about artificial intelligence use in the fields of military and intelligence. Dr. Margaret Smith from the U.S. Army discussed the benefits and drawbacks of social media in security and Dr. Micheal Nelson from the Carnegie Endowment for International Peace looked broadly at technology and national security. NESA faculty members included Director LTG (Ret.) Terry Wolff, Dr. Roger Kangas, Dr. Gawdat Bahgat, COL (Ret.) David DesRoches, Dr. Richard Russel, Dr. Hassan Abbas, and Mr. Jeffrey Payne.
The views presented in this article are those of the speaker or author and do not necessarily represent the views of DoD or its components.