October 19-23, 2020 – NESA held the FY21 iteration of its Washington Embassy Orientation for 53 foreign diplomats and defense attaches from 23 different countries, who began their posting at numerous embassies in Washington, D.C. The theme for the weeklong seminar was "How Washington Works," and consisted of 10 sessions, in which a number of speakers provided information and resources to know D.C. and the tools relevant to working at the embassies. The seminar was designed to provide busy professionals with insight into the policy-making process through discussions with prominent experts and opportunities to meet new colleagues from other Embassies.
NESA Director LTG (ret.) Terry Wolff, began the week-long seminar with an opening address, discussing his reflections on working in Washington over the years and current adaptations due to the pandemic. Speakers discussed a wide variety of topics including remarks on the Trump administration, navigating the State Department, deconstructing the Defense Department, and understanding the legislative process in Congress. Additionally, the virtual program included NESA's Washington Seminar series, allowing participants to engage in a discussion about critical issues regarding U.S. foreign policy and national security. The theme for this installment was "Strategic Assessment 2020: Into a New Era of Great Power Competition." The discussion included acting Director Dr. Thomas Lynch and distinguished research fellow Dr. Frank Hoffman, from the Center for Strategic Research; and Director Dr. Phillip Saunders, from the Center for Study of Chinese Military Affairs. The panelists addressed the current and future nature of U.S. strategy in the wake of the U.S. election, U.S. relationships with China, and future implications for U.S. allies and partners.
Discussions into the week also touched upon expert communication skills through networking and effectively engaging with social media. The seminar concluded with a reflective dialogue on valuable lessons learned by NESA embassy alum when first arriving in the U.S. and how they resolved conflicts they encountered. All participants became NESA alumni, which grants them invitations to select events, alumni reunions, and access to NESA's expertise and resources.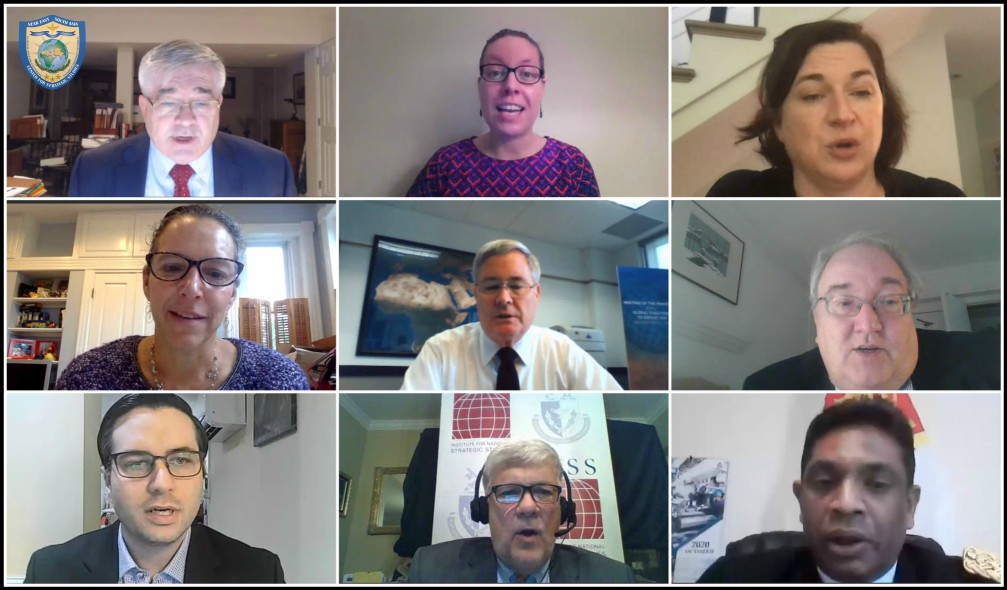 The views presented in this article are those of the speaker or author and do not necessarily represent the views of DoD or its components.