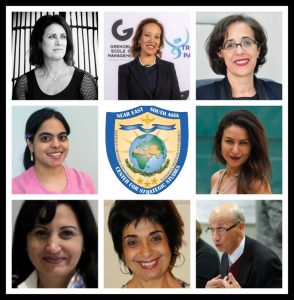 On July 14 and July 21, the NESA Center hosted discussions on Women, Peace & Security gathering participants from Morocco, Sri Lanka, and Egypt with diverse backgrounds in civil society, government, and international politics. NESA professor Dr. Gawdat Bahgat facilitated the discussion
The United Nations Sustainable Development Goals offers a suitable lens through which to approach women's empowerment and equality. Peacebuilding and mediation, countering violent extremism, and human capital investment are key facets to closing the ever-persistent gender gap. Progress has been made in women's political participation, protection from violence, and awareness of rights, and though legal measures to ensure women's equality are in place, the implementation of such reforms remains a challenge.
The views presented in this article are those of the speaker or author and do not necessarily represent the views of DoD or its components.