From 4 to 6 May 2022, the Near East South Asia (NESA) Center for Strategic Studies, in cooperation with the Daniel K. Inouye Asia-Pacific Center for Security Studies (DKI APCSS), the National Maritime Foundation, the Australian National University, and the Japanese Institute of International Affairs (Tokyo), conducted a workshop titled "Beyond the Geopolitics of the Quad – a Discussion of Cooperative Options." The workshop focused on how the Quadrilateral Security Review member states can enhance regional security and provide regional common good throughout the Indo-Pacific. This was a hybrid event with in-person participants gathered in Bangkok, Thailand, while the remainder appeared via digital connectivity.
Twenty-eight participants from 13 countries took part in the workshop. Participants in the workshop hailed from throughout the Indo-Pacific and included military officers, diplomats, subject matter experts, and non-governmental organization representatives. Several themes of the discussions covered were enhanced maritime security, furthering secure digital infrastructure, and advancing environmental security. NESA Center Assistant Professor Jeffrey Payne led the workshop.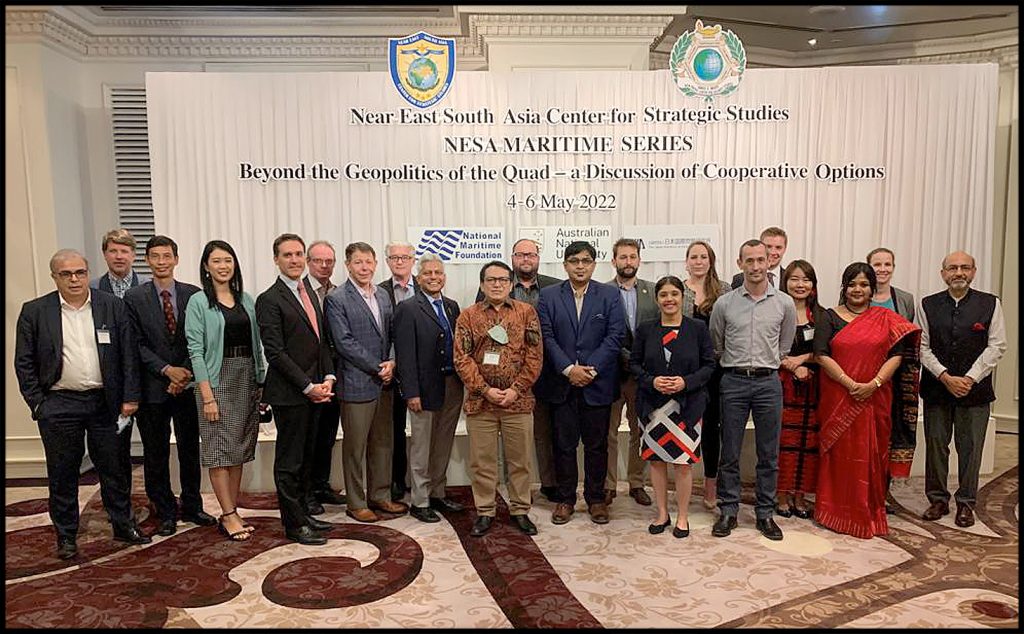 Click here to read the Beyond the Geopolitics of the Quad Report [PDF]
The views presented in this article are those of the speaker or author and do not necessarily represent the views of DoD or its components.