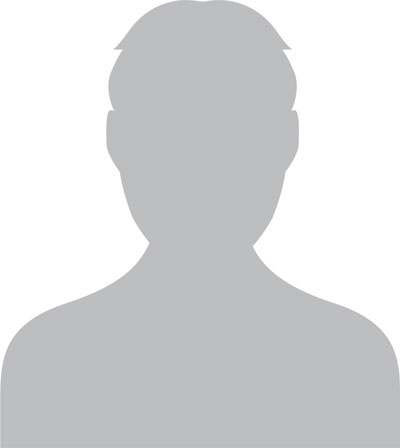 COL Bill Turner, USA (ret.), Chief, Program Support
Email: TurnerW@ndu.edu // Phone: (202) 685-4047
---
COL (ret.) William D. Turner is the Chief of Program Support and has served as the Chief of Outreach. Bill oversees the integration of resources to execute over 60 programs and 50 plus activities annually supporting the Office of the Secretary of Defense Policy involving United States government agencies with officials from 26 countries in the NESA region and numerous other partner countries/organizations worldwide. Mr. Turner retired from the U.S. Army in 2008 after serving 26 years in various tactical through strategic level staff and leadership positions. Prior to joining the NESA Center, Mr. Turner served as a deputy director for the Capstone General and Flag Officer Course at the National Defense University and as an assistant program manager at the Office of the Program Manager Saudi Arabian National Guard in Riyadh, Saudi Arabia. Mr. Turner is an alumnus of the National War College, National Defense University.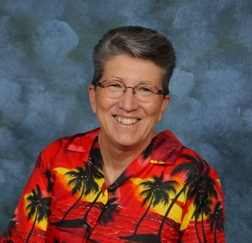 Cynthia Pritchett, NESA Strategic Plans and CENTCOM Liaison
Email: Cynthia.A.Pritchett.civ@mail.mil // Phone:(813) 827-5253
---
Cindy Pritchett is the strategic planner for the Near East South Asia Center for Strategic Studies and serves as their Liaison to U.S. Central Command in Tampa. Ms. Pritchett joined the NESA Center in 2010, and is responsible for planning, coordinating and synchronizing the Center's annual program plan consisting of over 70 events in support of Department of Defense objectives.
Ms. Pritchett was formerly a Soldier in the United States Army, retiring as a Command Sergeant Major after over 36 years of active service. She served for two years, as the Command Senior Enlisted Leader of Combined Forces Command –Afghanistan and principle advisor to the Commander on all matters concerning the health, morale, welfare, and support and force sustainment of all U.S and coalition forces assigned. She holds a master's degree in International Relations Global Studies from Troy University and a bachelor's degree in administration and management from Excelsior College.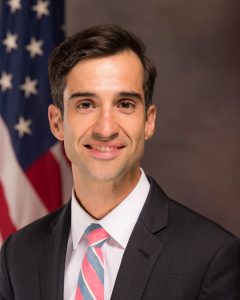 Sam Marrero, Executive Officer
Email: samuel.marrero@ndu.edu // Phone: (202) 685-2490
---
Sam Marrero is the Executive Officer at the NESA Center. Prior to NESA, he served as the Special Assistant to U.S. Ambassador Wanda Nesbitt and Research Analyst at the Department of Defense's Conflict Records Research Center (CRRC). Mr. Marrero graduated from Wake Forest University in 2006 with a Bachelor's degree in History and received a Master's degree in International Trade & Security from the Middlebury Institute of International Studies in 2010. He was honored to receive a Critical Language Scholarship for Arabic in 2009, a Boren Fellowship in 2010 to research labor unrest and democratization in the Middle East, an Honorable Mention for the Saul Linowitz Federal Service Award in 2013 for his work archiving captured Al-Qaeda documents with CRRC, the Aspen Security Forum Scholarship in 2016 and the German Marshall Fund Manfred Wörner Seminar Fellowship in 2018.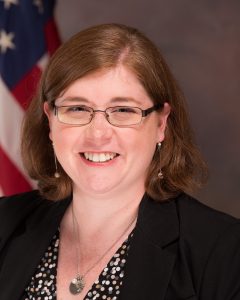 Kathryn Pearce, Registrar Manager
Email: Kathryn.a.pearce.civ@ndu.edu // Phone: (202) 433-7389
---
Kathryn Pearce is the Registrar Manager at the Near East South Asia Center for Strategic Studies. She works with the U.S. Embassies, local Embassies, and partners to register all nominees for various NESA courses. She also works in DSAMS, SANweb, and RCPAMS. Her biggest joy is building relationships with the country teams, embassy representatives, and participants. Ms. Pearce joined the NESA Center as the Registrar Manager in December 2018, after serving as the Participant Programs Manager. She has a Bachelor's degree in International Studies from Berry College and a Master's degree in International Relations from American University.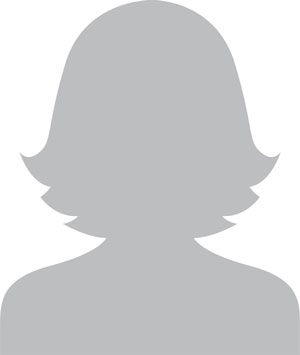 Janet Addoh, Deputy Registrar
Email: janet.e.addoh.ctr@ndu.edu // Phone: (202) 685-2426
---
Janet Addoh comes to NESA from the African Center for Strategic Studies (ACSS) where she worked as an Administrative Assistant and RCPAMS Data Entry Specialist. Before joining ACSS, she worked as a French Translation Specialist for the Montgomery County Public Schools where she was responsible for providing translation support service (from English into French) of parent's guides, press releases, schools' menus, and other official letters for all the public schools in Montgomery County in Maryland. Janet holds a Master of Arts in International Policy and Development with a focus on International Security at the Middlebury Institute of International Studies in Monterey, California and a Certificate in Security, Intelligence and Forensic Studies at the Knutsford University, Ghana (Africa). Janet speaks English, French, and Spanish and can provide translation in all of these 3 languages.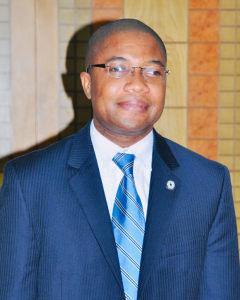 Monas Kpakpa, Events Program Planning Manager
Email: monas.kpakpa.ctr@ndu.edu // Phone: (202) 685-2428
---
Monas Kpakpa is the Events Program Planning Manager at the NESA Center. He previously worked at the NESA Center's sister organization, the Africa Center for Strategic Studies, as Contract and Finance Manager, and as well as Program Support and Accounting Manager, and as later a Program Manager. He has proven expertise in program management, program planning, procurement, accounting, finance, budgeting, and operations experience within private companies, and the Federal Government. He holds an M.S. in Accounting and M.B.A, both from Strayer University, and is fluent in English, French, and several African languages.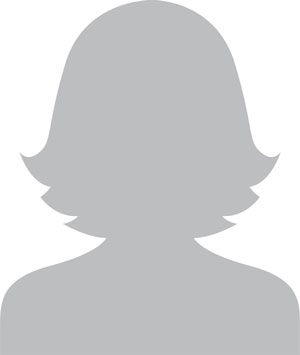 Marlene Ryan, Senior Events Program Planner
Email: RyanM@ndu.edu // Phone: (202) 685-2132
---
Marlene Ryan is a Senior Events Program Planner at the NESA Center, where she has worked in program management for 15 years. Previously she worked in business development with General Dynamics, and at the Federal Bureau of Investigation's D.C. Headquarters as a Fingerprint Examiner.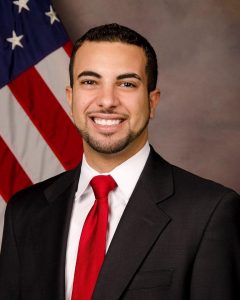 Omar Sedky, Senior Event Program Planner
Email: omar.m.sedky.ctr@ndu.edu // Phone: (202) 685-9457
---
Omar Sedky is a Senior Event Program Planner at the NESA Center. He also serves as adjunct faculty for Kean University and Ocean County College. He holds a B.A. in Political Science from Monmouth University and an M.B.A. from Brandeis University's International Business School. He is an experienced project manager, program manager and analyst, with over 10 years of experience. Mr. Sedky has worked internationally in both government and private sector positions, including in politics, defense, education-related development, business expansion, and data analysis.
Magoumba Dieye, Senior Event and Program Planner
Email: magoumba.dieye.ctr@ndu.edu // Phone: (202) 433-1030
---
Magoumba Dieye is Senior Event and Program Planner at NESA. Prior to NESA, he worked in the private sector, in the fields of business development, outreach, and events, including as Assistant Office Manager at the D.C. location of the law firm Finnegan. Mr. Dieye holds a BA in Public Administration from George Mason University.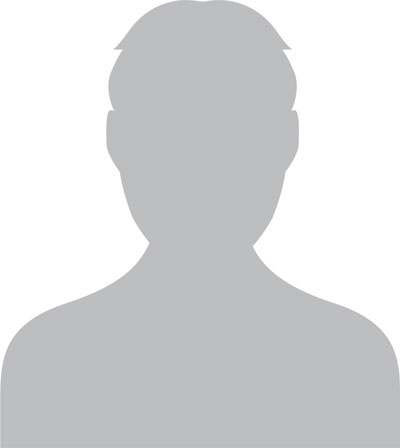 Ali Muhammed, Participant Programs Manager
Email: a.muhammed.dc@gmail.com // Phone: (202) 685-4062
---
Ali Muhammed is the Participant Programs Manager at the NESA center. Before joining the NESA team, Mr. Muhammed served as a Foreign Service Officer. His diplomatic tours have included Malaysia, Mexico, and Turkey. He is a native speaker of Arabic and Kurdish, is fluent in English, and proficient in Spanish. Mr. Muhammed holds a B.A. in Law from the University of Sulaimani in Iraq, and a Master degree in International Relations from the Alliant International University.
Resources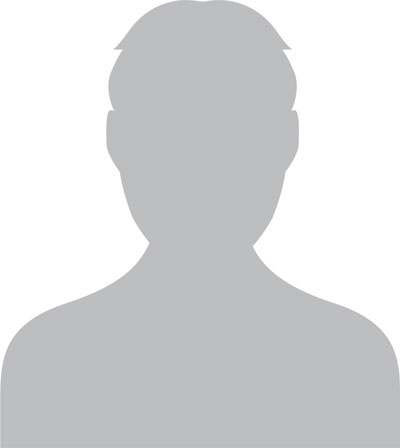 Michael Riddick, Budget Officer
Email: michael.riddick.civ@ndu.edu // Phone: (202) 685-4993
---
Michael Riddick is the NESA Center's Budget Officer. Mr. Riddick brings to NESA almost a decade of experience from working in financial management for various U.S. Defense Department offices, including Army Cyber Command as well as at NESA's sister regional center, the Africa Center for Strategic Studies. Mr. Riddick retired from the U.S. Army in 2007. He holds an MBA from Strayer University, an MA in Human Resources Management from Webster University, and is a graduate of the Army Comptroller Course from the Whitman School of Management, Syracuse University.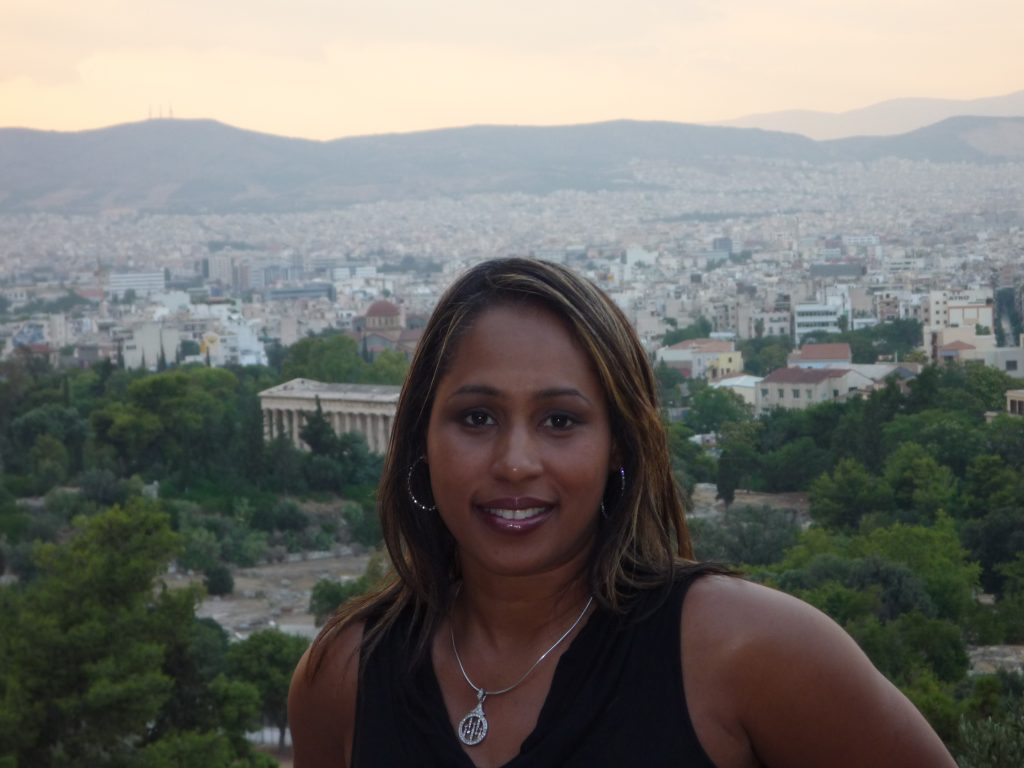 Brooke Zitney, Management Analyst
Email: Brooke.Zitney@ndu.edu // Phone: (202) 685-4994
---
Brooke Zitney works as a Management Analyst for NESA. She has been with NESA for 13 years also serving as Contracting Officer's Technical Representative (COTR) for all assigned NESA support contracts. She directs, develops and performs logistics management operations required to support mission and or other designated programs. She provides effectiveness and efficiency of resource management and program operations to includes short- and long-range program planning and analysis, and budget analysis.
Academic Affairs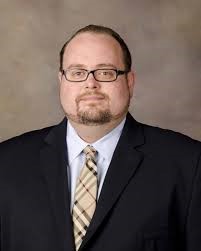 Jeffrey S. Payne, Manager of Academic Affairs
Email: Jeffrey.payne.civ@ndu.edu // Phone: (202) 433-7191
---
Jeffrey Payne serves as Manager of Academic Affairs at the NESA Center. An Asia Hand and Maritime Specialist by training, he leads programs focused on the maritime domain and pertaining to the Asia-Pacific's influence in the NESA AOR. Mr. Payne has lectured at universities, think tanks, and national defense institutions throughout the United States and within the NESA Center area of responsibility. His writings have appeared in various peer-reviewed journals and edited volumes. Some of the newspapers and magazines his writing has appeared in include ChinaFile, The Diplomat, War on the Rocks, and the Middle East Institute's MAP Project Series.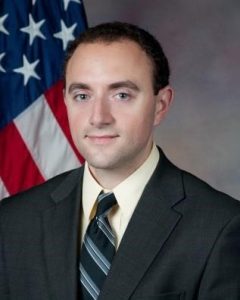 Fahad Malaikah, In Country Events and Alumni Affairs Coordinator
Email: Fahad.Malaikah.ctr@ndu.edu // Phone: (202) 685-4995
---
Fahad Malaikah serves as the NESA Center's In Country Events and Alumni Affairs Coordinator. He additionally serves as Program Manager of the Strategic Studies Network, a unique NESA Center initiative that serves as a consortium of over 65 strategic studies centers from across the NESA region and Europe. Mr. Malaikah joined the NESA Center in 2010 as a Research Associate. He has published articles on Middle East security issues in outlets including The National Interest, The Washington Times, and the Small Wars Journal.
Mr. Malaikah received a BA in Political Science and Middle East Studies from Georgia State University, and an MA in Arab Studies from Georgetown University's School of Foreign Service and Center for Contemporary Arab Studies.