**The NESA Center is currently accepting applications for Spring 2021 internships. The application period deadline is Friday November 13th.**
To apply, send your resume, cover letter, and writing sample (1-3 pages) to Mr. Sam Marrero at Samuel.Marrero@ndu.edu. The NESA Center reviews internship applications on a rolling basis, so interested applicants are encouraged to apply early. NESA internships are unpaid.
Note: while internships are currently being conducted remotely, we require applicants to reside in the Washington, DC area for the duration of internship term in the event that we need interns for in-person program support as circumstances change. 
---
NESA Interns Fall 2020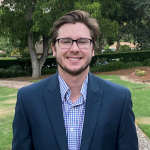 Wilson Miles is a graduate student at American University pursuing a master's degree in U.S. Foreign Policy and National Security with a concentration in U.S. national security. He earned a bachelor's degree in International Relations from Linfield College. Prior to joining NESA, Wilson interned for the Foundation for Defense of Democracies. Wilson's academic interest is primarily on security cooperation, specifically tools that the U.S. can use to help build partner capacity in deterring great power aggression. While at NESA, he hopes to gain a deeper understanding of the intricacies involved in building security strategy with foreign partners from the NESA region. After graduation, Wilson hopes to work for the Defense Security Cooperation Agency cultivating mutually beneficial relationships between the U.S. and its partners.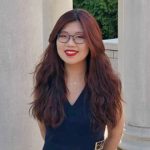 Peilin Su is a graduate student at George Washington University, majoring in International Affairs with a concentration in the Middle East. Peilin's academic interests include U.S. defense policy in the Middle East and U.S.-Iran relations. Peilin graduated from George Washington University with a B.A. in International Affairs and double minors in Arabic and History. Peilin gained valuable experience from interning at the Embassy of the Kingdom of Bahrain, the Peace Corps, Congress and the Tragedy Assistance Program for Survivors Afghanistan project. While at NESA, Peilin aims to strengthen her understanding of U.S. foreign policy in the MENA region and further develop her research and analysis skills.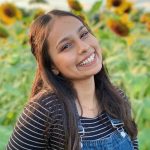 Binish Islamuddin is a rising senior at Florida International University. While pursuing a Bachelor's in International Relations and Geography, she is concentrating her interest in Middle East and Muslim World Studies. Her focus stems from being a native Urdu speaker and studying Arabic, U.S. foreign policy, responses to terrorism, and human rights issues. She founded the non-profit organization, Invest in Girls' Education—a local effort to help schoolgirls on an international scale. Binish would like to seek a career in Foreign Service and policy making. While interning at the NESA Center, Binish hopes to deepen her understanding in cooperative peace-building efforts and become a well-rounded global citizen.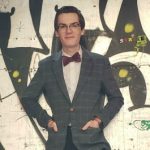 Jack Bove is a rising senior at the University of Massachusetts Lowell majoring in International Relations and History. His academic interests include American foreign policy, international trade, international security, and nuclear arms reduction. Jack is heavily involved in the Model United Nations team at his university and loves a good defense committee. Jack also works as a research assistant on the Issues in Civil War project, studying internal conflict. After graduation, he hopes to continue his education by pursuing a Master's degree in security studies somewhere in the DC area.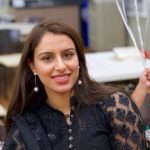 Nibba Ahmed is undergraduate in The George Washington University's Elliott School of International Affairs pursuing Bachelor's degrees in International Relations and Middle East Studies with a minor in Peace Studies and a concentration in Security Policy. Her academic interests include international security, geopolitical conflict, military studies with regional focuses on the Middle East and Southeast Asia. Nibba focuses on inter-regional conflict in religion and language as well as the lasting effects of colonization after partition in Pakistan and India. Through her internship at NESA, she hopes to develop her research skills and gain a better understanding of defense policy and security cooperation between the US and NESA region countries.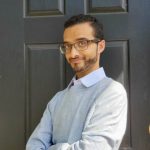 Sohail Husain is a recent graduate from the George Washington University with a bachelor's degree in International Affairs and a minor in Economics. He has a concentration in the Middle East and studied Arabic in Amman, Jordan. Sohail's academic interests now include geopolitical and economic development in South Asia, specifically in India and Pakistan. At NESA, Sohail is excited to gain experience in understanding important cooperative and strategic relationships in South Asia.
---
Reflections from Past Interns
"Through NESA, I was able to develop professional skills alongside experts from across the globe. The flexibility NESA offers in developing my own research with guidance from Faculty allowed me to develop skills crucial for my career path. NESA is filled with opportunities that prepare students for the workforce."

-Arwa Mokdad, University of Washington, Fall 2019 intern
"NESA did not only give me the opportunity to see, listen and learn from experts in their fields, it also gave me the possibility to interact: Interact with promising military officials from the NESA region. NESA also helped me pursuing my future goals and putting me in contact with people in the field from my home country, Belgium."

-Kirsten Devlieger, Free University of Brussels, Fall 2018 intern
"The NESA Center offered opportunities to which I'd never imagined I'd have access as a student. Not only was I able to take notes and learn from participant programs, but I engaged with participants and even observe high level policy meetings. Very few internships could have offered me the same opportunities as the NESA Center."

-Chris Atmajian, California State University Northridge, Spring 2018 intern
"What was different than other internships was being able to develop our own research interests and getting to interact with participants from the region. That was an incredible experience. As someone who also interned on the Hill, the biggest difference was that NESA helped me professionally develop and expand my network in an area in which I'm interested in working."

-Matt Mueller, James Madison University, Summer 2017 intern
---
ABOUT THE INTERNSHIP:
The NESA Center's internship program is an opportunity for highly motivated undergraduate and graduate students to gain professional skills and subject matter development on foreign policy and national security issues associated with the Near East and South Asia region.
NESA interns are expected to employ competent research, writing, and communications skills in support of NESA faculty research and programs. NESA interns receive access to the National Defense University library and research resources to support research work. NESA interns participate in conferences, workshops, and other programs at the National Defense University featuring academics, subject matter experts, military officers, and diplomats. NESA interns also receive development opportunities throughout the Washington, D.C. area, accompanying faculty and participants on site visits to places like Capitol Hill, the Pentagon, and the State Department.
Interns are encouraged to pursue publication opportunities under the guidance of, or in partnership with, NESA Faculty.
The NESA Center internship is unpaid, and the NESA Center does not provide or assist interns in finding housing accommodations. If you are without housing accommodation, or your home institution or Washington DC area supporting institution does not provide housing accommodation, then interested applicants are encouraged to search listings online or reach out to Washington Intern Student Housing.
PRIMARY DUTIES:
Assist NESA Center faculty and staff with long- and short-term research projects related to the NESA region.
NESA programs support: note-taking, course material preparation and logistical support.
REQUIRED SKILLS:
A demonstrated interest in International Affairs, Defense, Security Studies, and the NESA Region.
Detail oriented, highly organized, and able to work independently or in teams.
Strong written and verbal communication skills.
Foreign Language skills a plus: particularly Arabic, French, Russian, Farsi, Urdu, Pashto, Dari.
Interested applicants must be enrolled in a degree-granting university program (undergraduate or graduate).