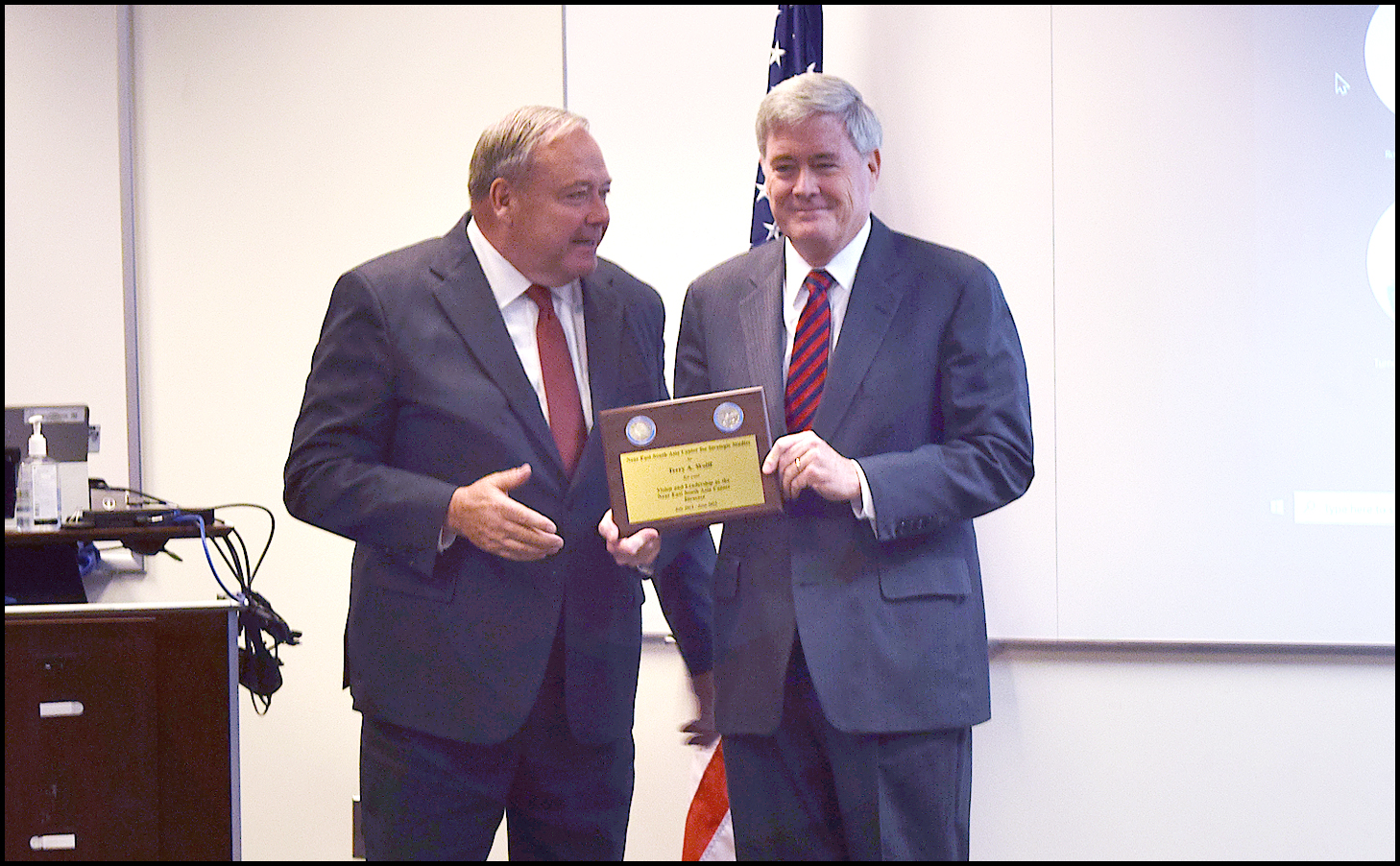 Last month, the Near East South Asia Center for Strategic Studies (NESA) bid farewell to outgoing Director LTG Terry Allen Wolff, USA (Ret.). LTG Wolff started at the NESA Center after previously serving as the Director of Strategic Plans and Policy, J-5 for the Joint Staff. LTG Wolff was the longest-tenured Director in NESA history, having served as NESA Center Director since June 2014. His uncommonly long nine-year term truly stands as a testament to the indispensable and positive nature of his leadership.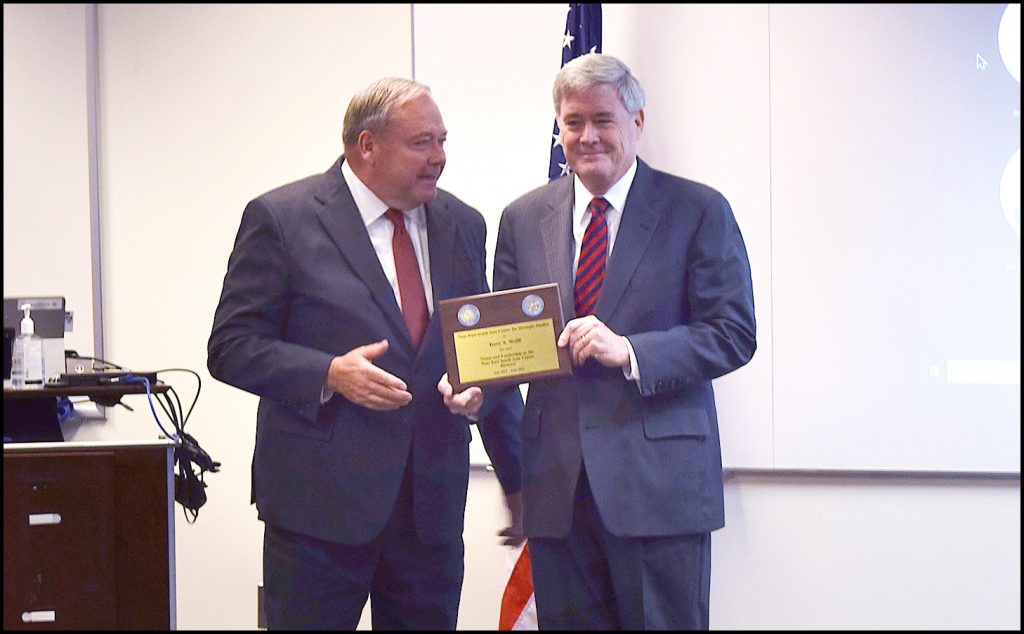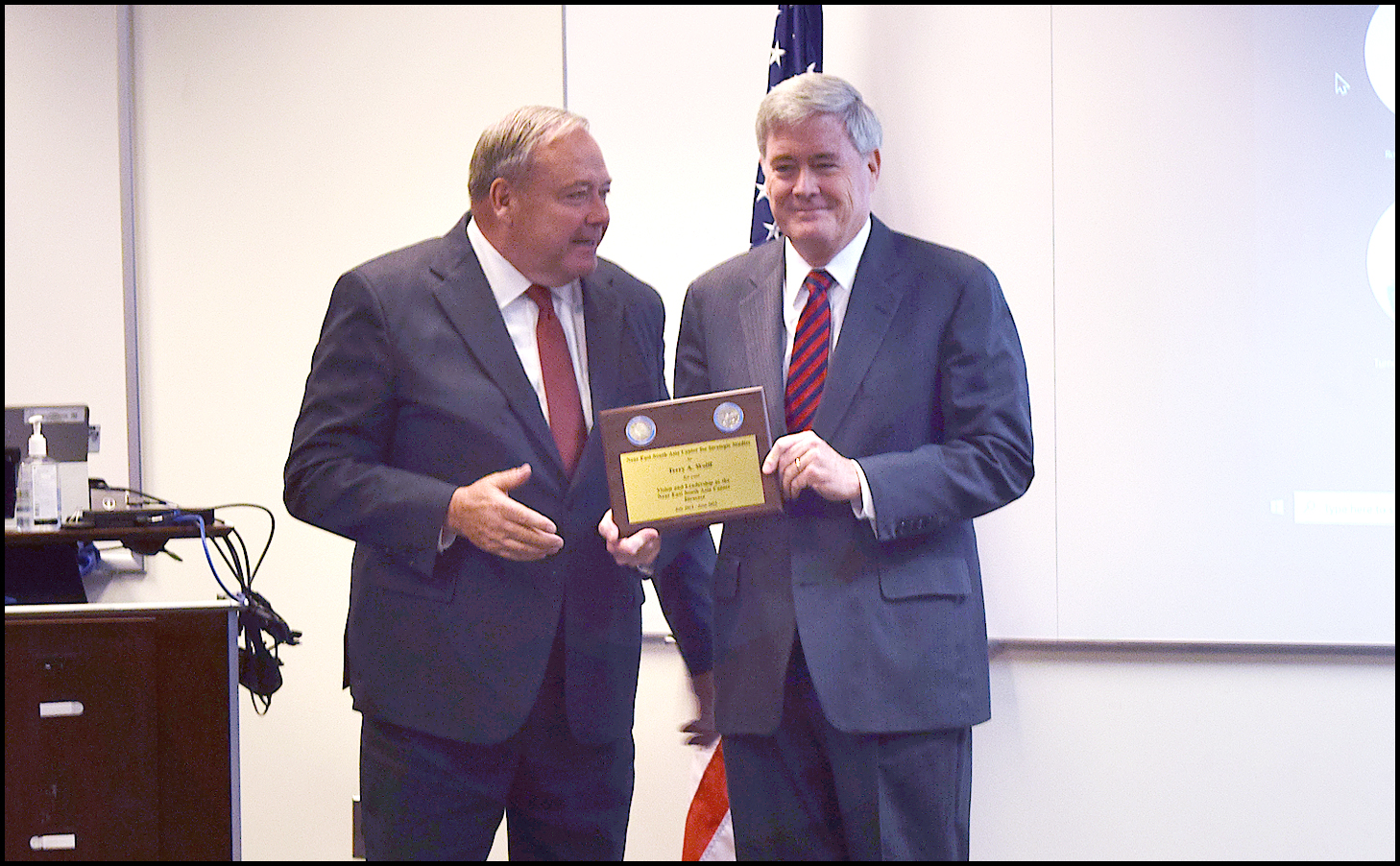 Under the guidance and leadership of LTG Wolff, NESA's reputation flourished as a security cooperation partner of choice, both home and abroad. While LTG Wolff was director, NESA Center programming expansively grew, gaining nearly 8,400 new alumni to reach a current total of 13,145 alumni.
LTG Wolff spearheaded NESA's 2014 move from the previous Coast Guard Headquarters Building on Buzzard Point onto National Defense University in Lincoln Hall on Fort McNair, which was no small task. Having served on rotation as both Counter-ISIS Coalition Deputy Envoy (November 2015 to February 2019) for the Global Coalition to Defeat ISIS at the U.S. Department of State and the White House National Security Council as Special Advisor, Ukraine Security Assistance (April 2022) at the immediate onset of the Russian invasion of Ukraine; LTG Wolff broke new ground for Regional Center collaboration with and in support of our country's security policy-making institutions.
The NESA Center is very proud to have called LTG Wolff our "Director." He will be missed, but LTG Wolff departs to the White House National Security Council to serve as the Special Assistant to the President and Senior Director for the Middle East and North Africa, continuing his lifelong trajectory of answering the call to serve our Nation.
The views presented in this article are those of the speaker or author and do not necessarily represent the views of DoD or its components.