From 14 to 17 June, the Near East South Asia (NESA) Center for Strategic Studies conducted a workshop that explored the trends existing between the maritime domain and developments in technology. Focusing on the components relevant to the Indo-Pacific region, the workshop discussed operational options available to littoral states, strategic concerns shaping the policies of major powers, and the ways in which new technologies are (and are not) changing how actors pursue maritime security. The workshop brought together participants who hailed from both within and outside of the Indo-Pacific region.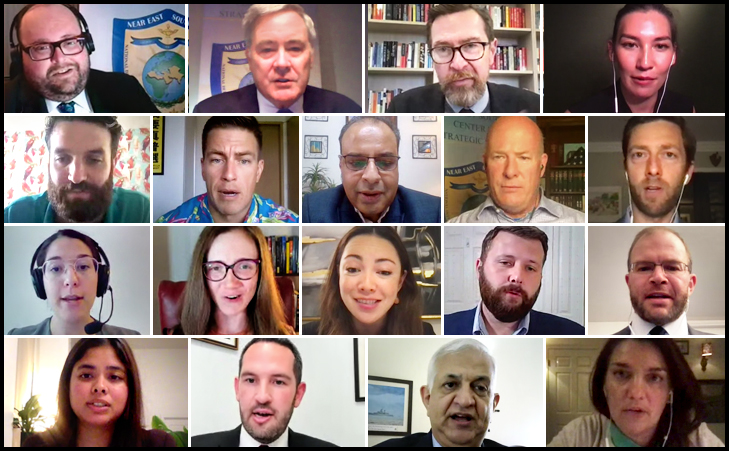 This workshop was conducted digitally due to the ongoing pressures of the pandemic environment. A component part of NESA's ongoing investment in Indian Ocean Region (IOR) focused programming, this workshop featured the support of NESA's sister center, the Daniel K. Inouye Asia Pacific Center for Security Studies (DKI APCSS), United States Indo Pacific Command (INDOPACOM), United States Central Command (CENTCOM), and United States Africa Command (AFRICOM). The workshop featured over 60 participants hailing from nineteen countries.
The workshop's interest in technology was the result of partner requests from the Indian Ocean Region who wanted to explore how maritime security is being shaped by the cyber domain, new hardware innovations, and new approaches to data analysis. The workshop was facilitated by NESA's Jeff Payne and Hassan Abbas.
The views presented in this article are those of the speaker or author and do not necessarily represent the views of DoD or its components.