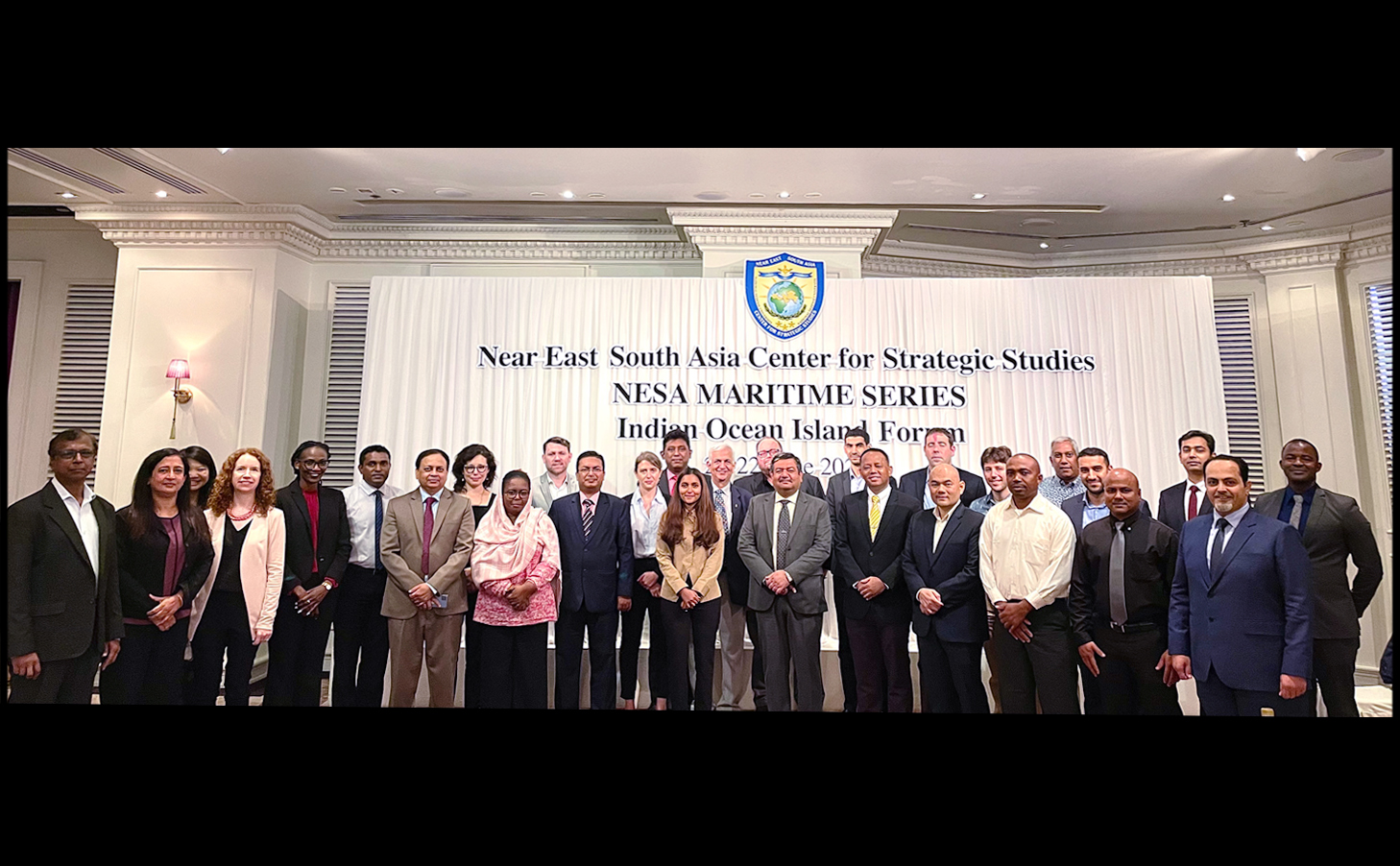 From 20–22 June 2022, the Near East South Asia (NESA) Center for Strategic Studies hosted the IOR Island State Forum in Bangkok, Thailand. Participants hailed from 18 different countries throughout the Indian Ocean Region.
The event, a component of NESA's ongoing programmatic efforts devoted to the Indian Ocean and the larger Indo-Pacific, focused on the challenges faced by island states. Topics covered included Exclusive Economic Zone protection, environmental security, maritime domain awareness enhancement, and coastal and digital infrastructure, among others. The event featured the support of several academic institutions, non-governmental organizations, and U.S. government institutions. The forum was led by Assistant Professor Jeffrey Payne with Marjory Schleicher and Emily Santucci providing logistical support.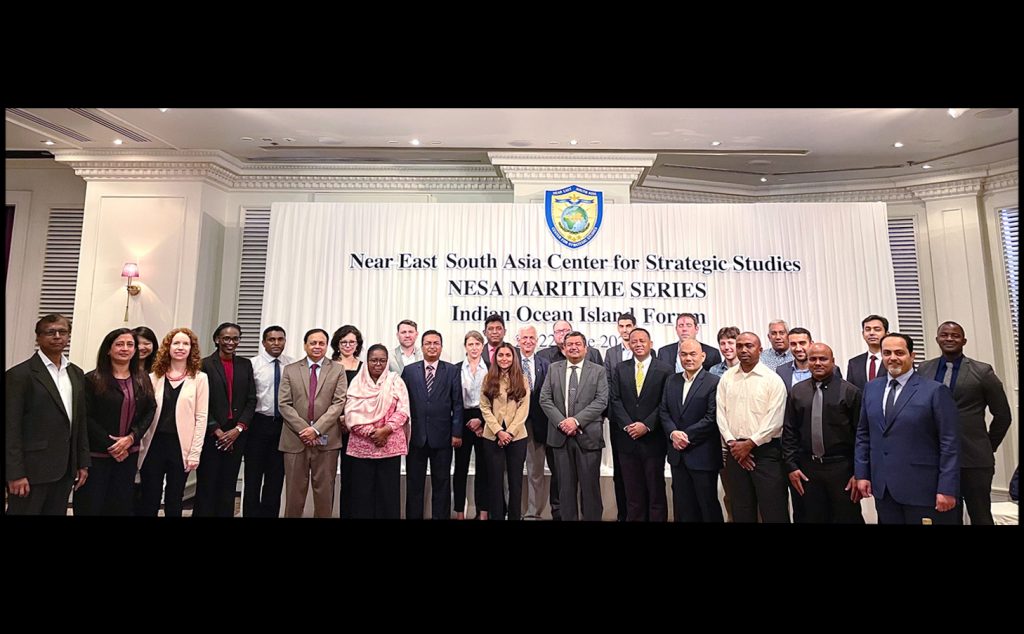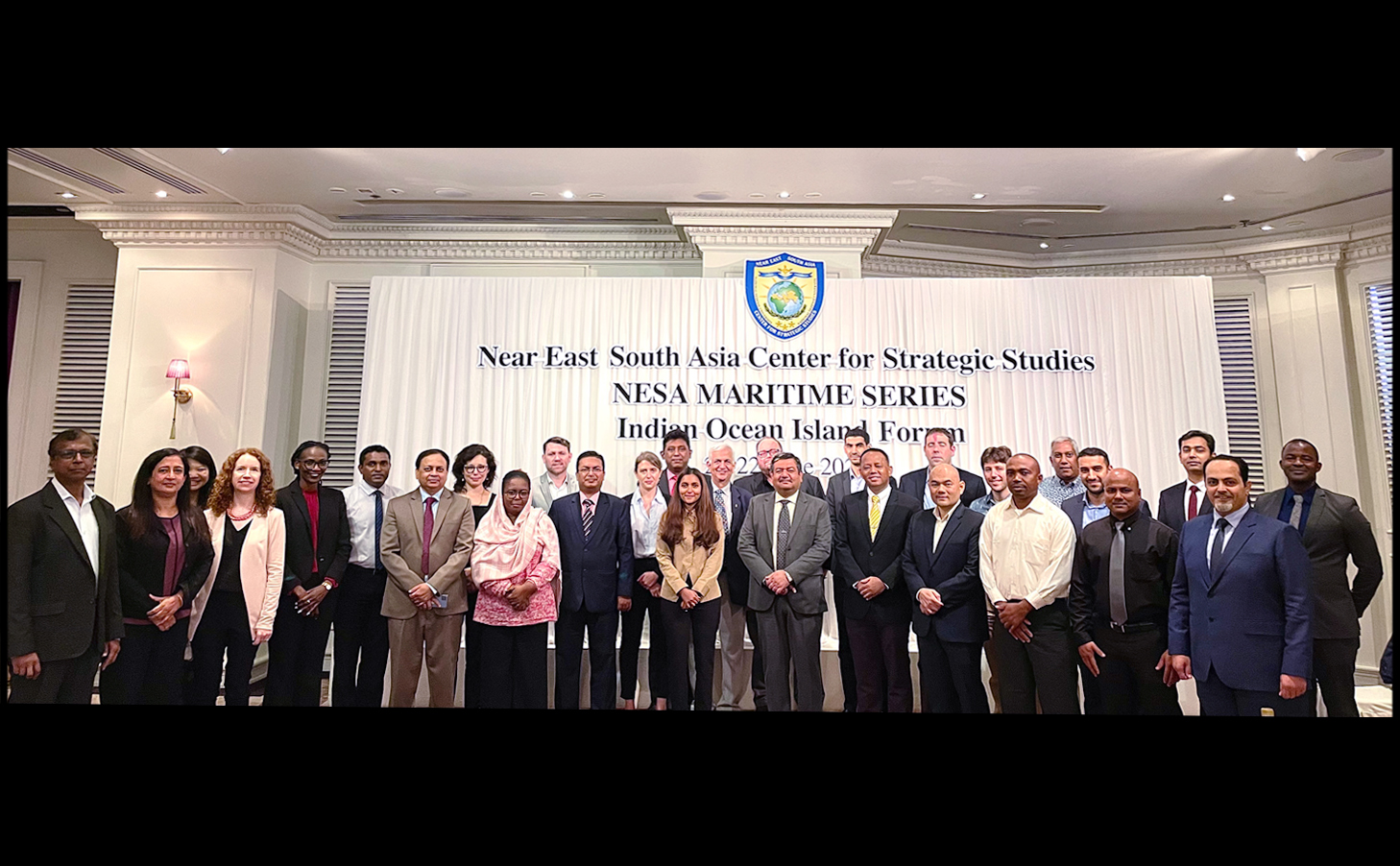 Read the Indian Ocean Island Region State Forum Report [PDF]
The views presented in this article are those of the speaker or author and do not necessarily represent the views of DoD or its components.