From 11–15 June 2022, the NESA Center hosted a delegation from Pakistan's National Defense University visiting Washington, DC. The 20 participants included faculty and students from both the military and the civilian interagency in Pakistan, culminating their year-long course of study. The group also included four officers from Sri Lanka, Bangladesh, and Saudi Arabia who completed their course of study in Pakistan.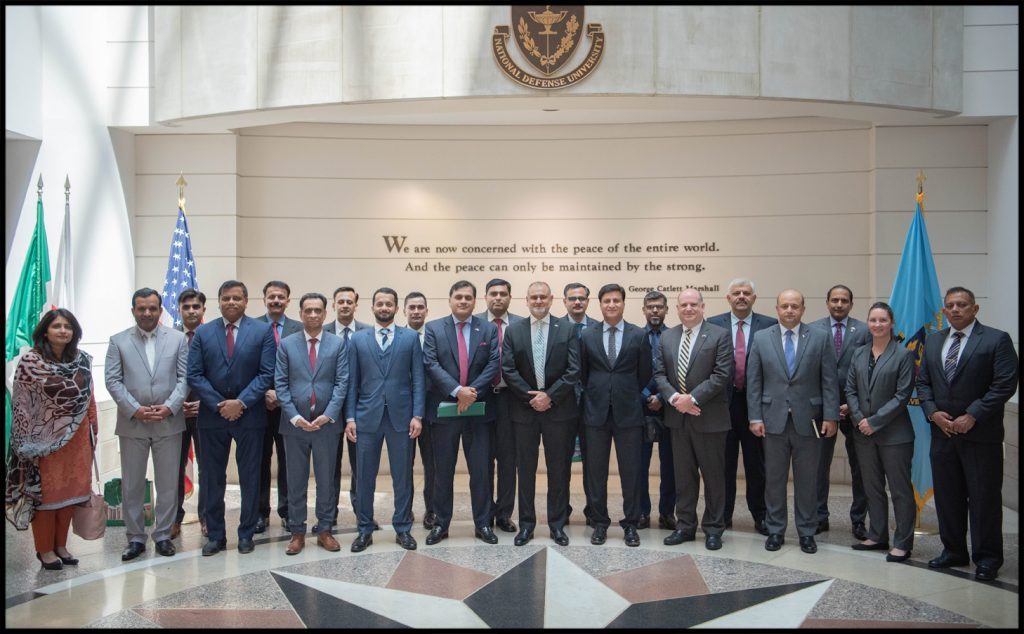 The delegation took part in multiple discussions led by experts who have served or are serving in senior positions in the U.S government dealing with national security. Some of the issues discussed included the development of the next U.S. national security and defense strategies, U.S.-China strategies, disruptive technologies, evolving strategic competition, and the bilateral relationship between Pakistan and the U.S. The group also conducted a visit to the Pentagon, learned about U.S. history while touring the national capital area, and visited the World Bank.
NESA Center's Professor Richard Wiersema and Dean Charles Marks delivered presentations on U.S. history, the history of Fort McNair, the professional military education system and the National Defense University. Frank Hoffman, a Distinguished Research Fellow from the Institute for National Strategic Studies (INSS) focused on U.S. National Security and Defense Strategy. Neil Hop, the Deputy Assistant Secretary of State for Pakistan discussed U.S.-Pakistan relations from the past up until now. The Program Operational Director was Marjory Schleicher and the Course Director was Dean Charles Marks.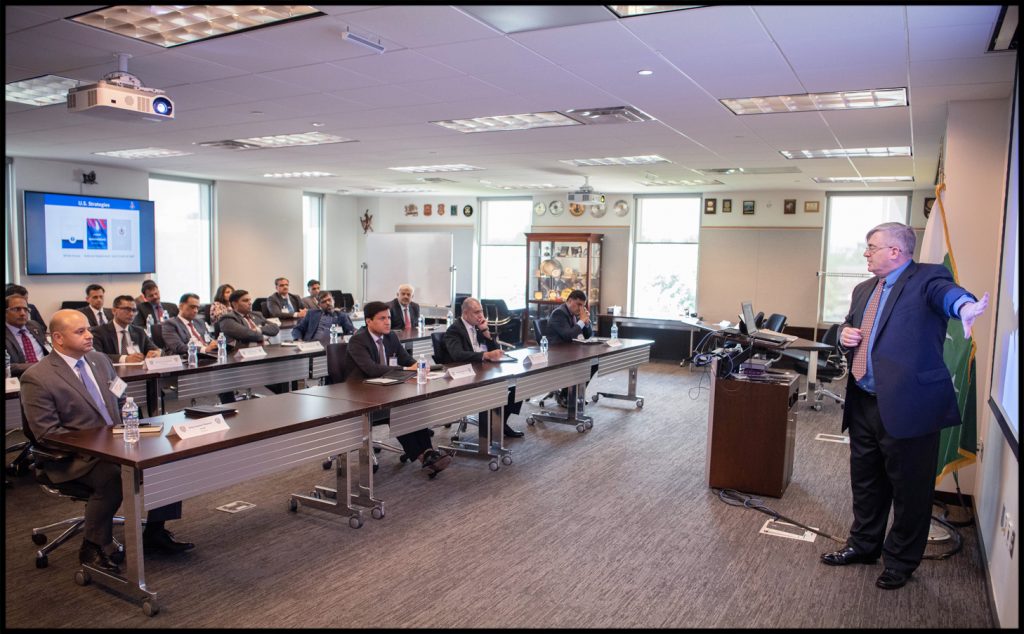 The views presented in this article are those of the speaker or author and do not necessarily represent the views of DoD or its components.