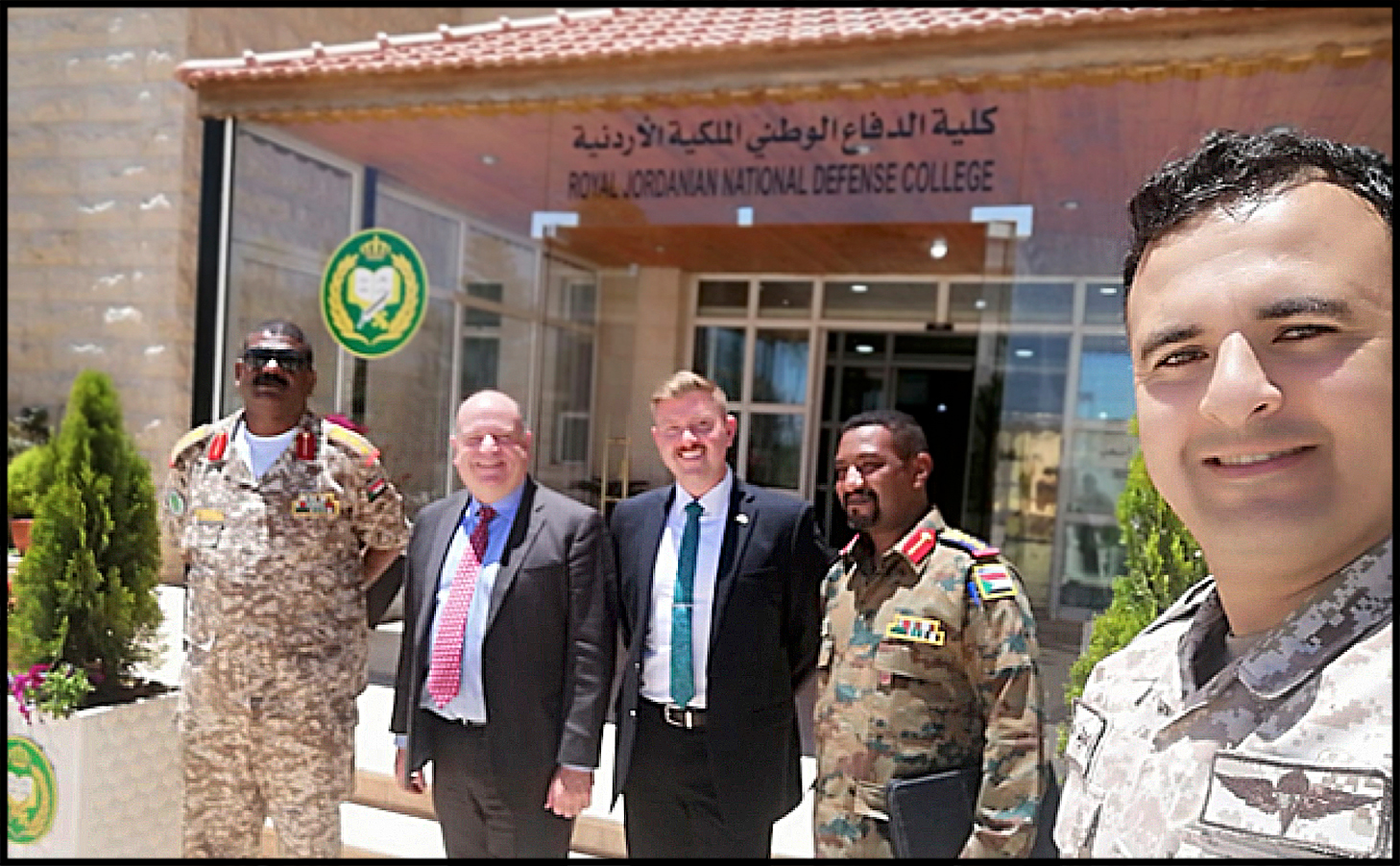 From 25–27 July 2022, the NESA Center conducted a Perspectives on Strategic Leadership seminar with students and faculty of the Royal Jordanian National Defense College (RJNDC) in Amman, Jordan. The seminar marked the start of the academic year for the 120 students attending the year-long senior officer professional military education (PME) course in Jordan. The attendees included 38 international students from Saudi Arabia, Pakistan, the United Arab Emirates, Germany, the United States, Taiwan, and Sudan. There were 18 senior government officials from the Ministry of the Interior, the Religious Ministry, the Ministry of Defense, the Ministry of Education, and the Ministry of Finance.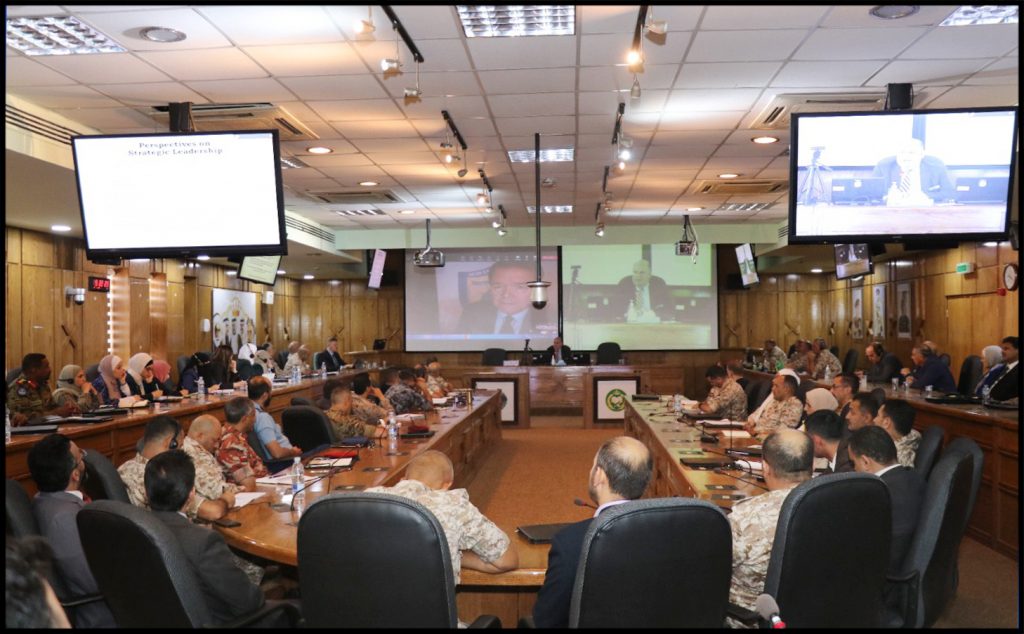 One of the program's goals was to make the entire RJNDC student body and faculty become NESA Center alums so that they would have access to the NESA Center alumni and library resources through the NESA Center GlobalNET platform. NESA Center's long-term aim is to partner with RJNDC faculty to continue to provide instruction and resources to their professional military education programs. The seminar was led by Professor Richard Wiersema and Dean Charles Marks. GlobalNET training services were conducted by Outreach and Alumni Coordinator Christopher Muller.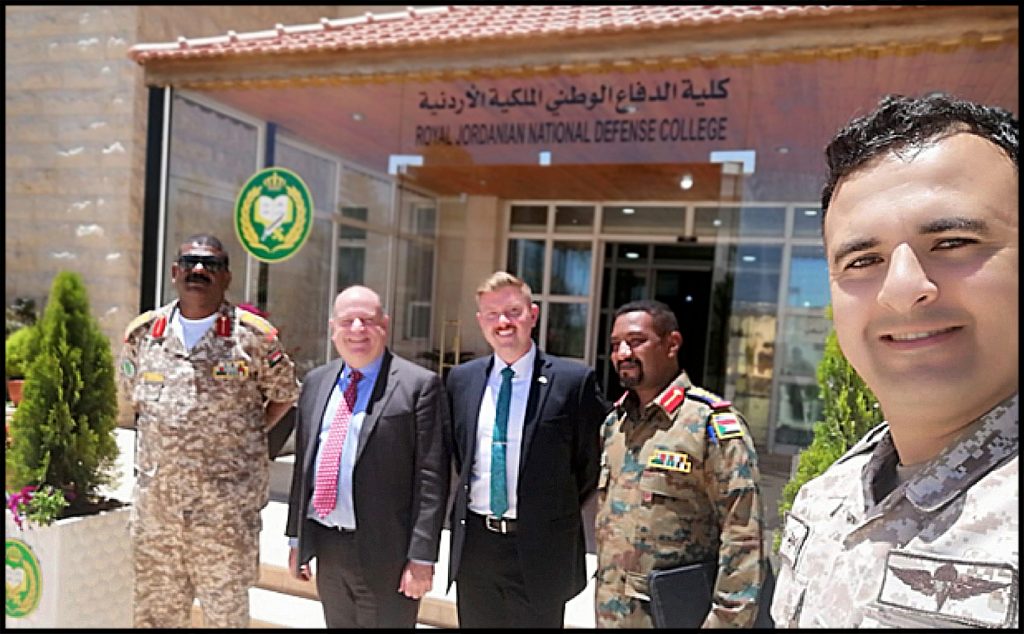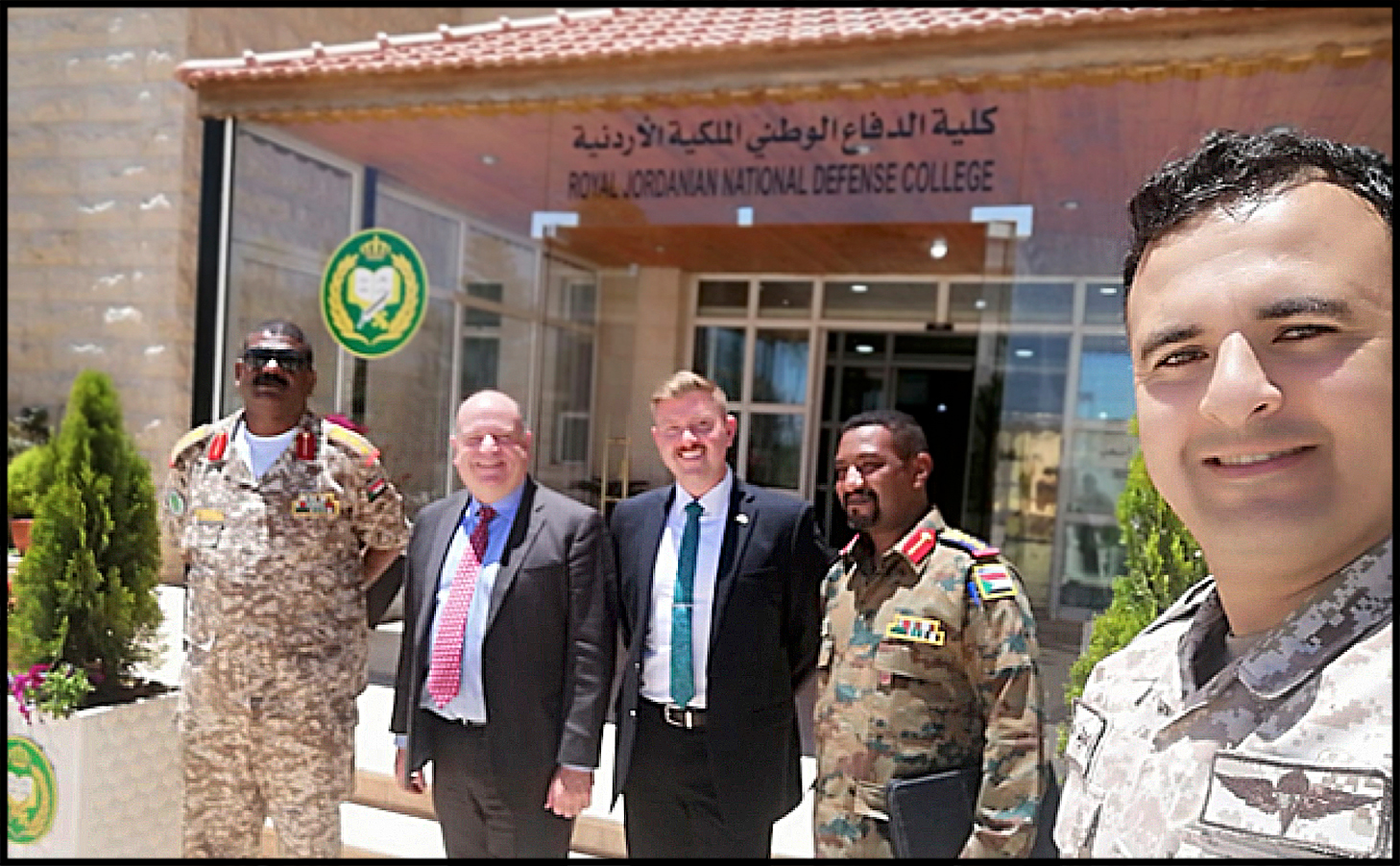 The views presented in this article are those of the speaker or author and do not necessarily represent the views of DoD or its components.