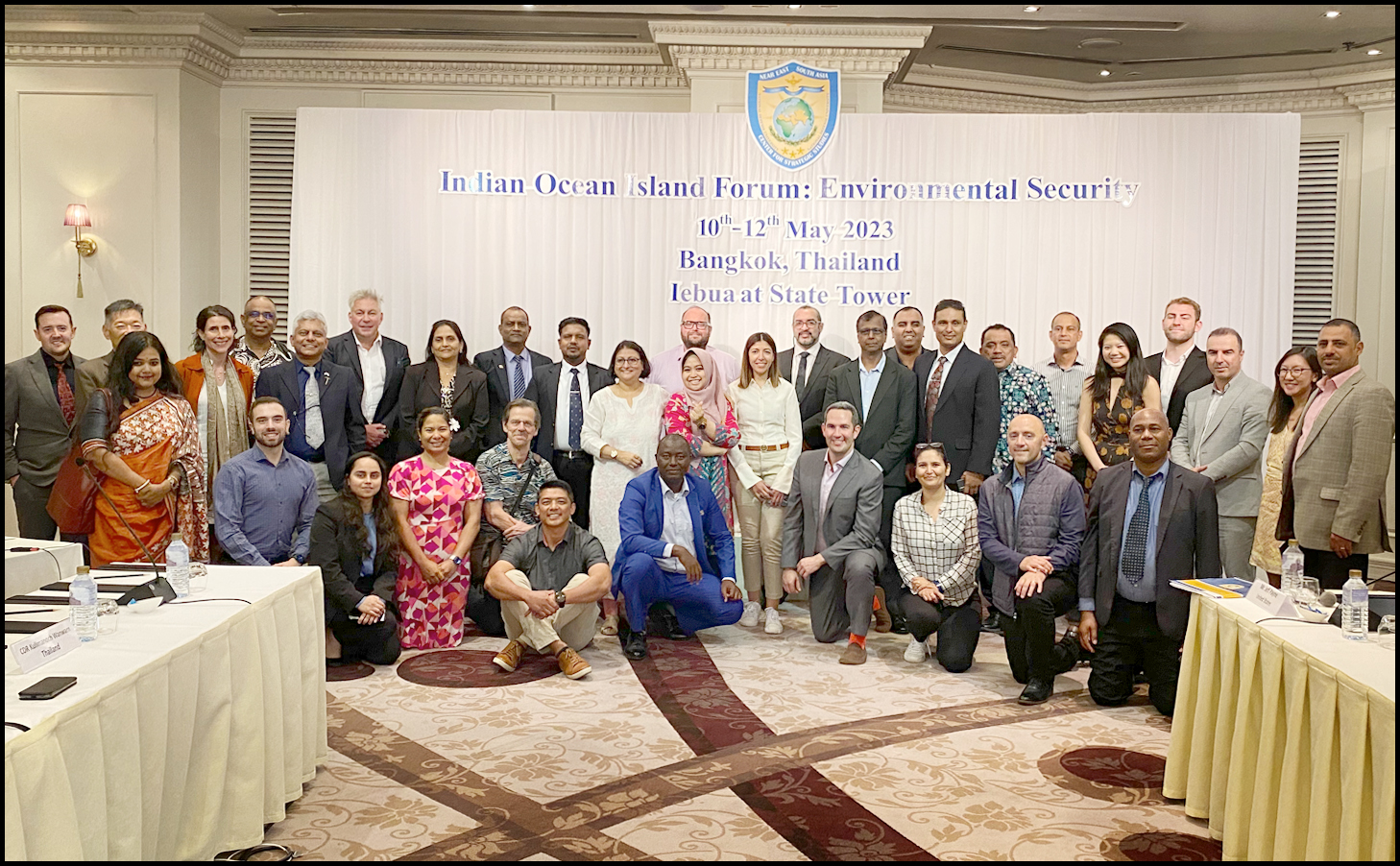 From 10–12 May 2023, the Near East South Asia (NESA) Center for Strategic Studies conducted a forum in Bangkok, Thailand with its partners on environmental security challenges throughout the Indian Ocean Region (IOR). With a particular focus on the specific challenges facing Indian Ocean island states, the forum brought together over 40 participants from 21 countries for conversations on how to collaboratively further environmental security. This was the second NESA Indian Ocean Island Forum and is a part of NESA's larger Indian Ocean and Indo-Pacific-focused engagements.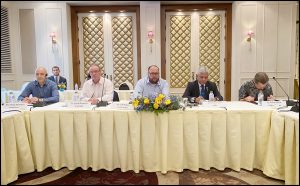 Topics covered during the forum included how states can maximize their efforts at addressing environmental threats, what role private sector entities have in drawing attention and leading action to mitigate environmental threats, and how to use technology and information for faster responsiveness to environmental challenges, among others. NESA was joined in this effort by the Daniel K. Inouye Asia-Pacific Center for Security Studies (DKI APCSS), the National Maritime Foundation, and the Australian National University (ANU). Collectively, these partnering institutions brought together scientists, naval and coast guard officers, diplomats, technologists, and social scientists. The success of this program and the ongoing network that has resulted will continue in the third Indian Ocean Island Forum in 2024.
Read the 2023 Indian Ocean Island Forum Report [PDF]. The report covers detailed themes and questions discussed by participants during the event, recommendations, and an agenda/workshop record.
Read about the last Indian Ocean Forum held from 20–22 June 2022.
The views presented in this article are those of the speaker or author and do not necessarily represent the views of DoD or its components.