27 February 2022 – The Strategic Initiatives Office (SIO) and the Near East South Asia Center for Strategic Studies (NESA Center) formally presented the culmination of over 18 months of the team's work on the Target Operating Model (TOM) for the Saudi Arabian National Defense University (SANDU). This work was an international project of 30 members who tirelessly worked over the course of almost two years to prepare, baseline, benchmark, preliminarily design, and then provide a final design. The new design transforms the current military education system into the Saudi Arabia National Defense University. This new university will consist of four components: the War College, the Joint Command and Staff College, the Leader Development Center, and the Strategic Studies Center. Each of these centers will have specific focus areas to support the National Defense University.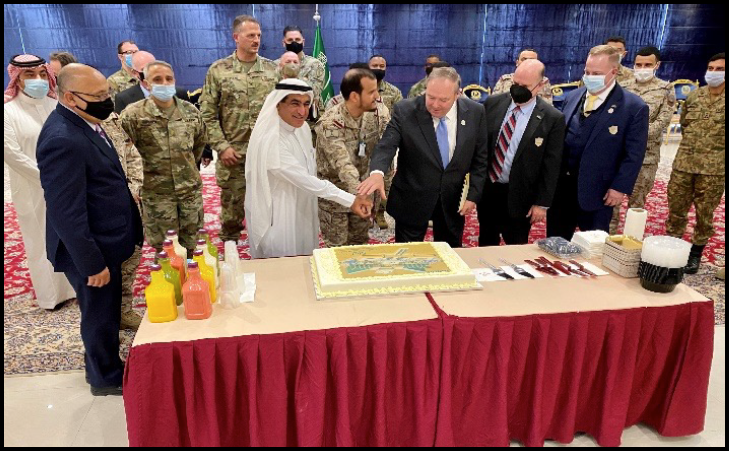 MG Mohammed Al Ruwaili, the President and Commandant of the Saudi Armed Forces Command and Staff College (SAF CSC), and other key Saudi leaders and faculty, including BG Hassan Al Malki, led the effort in combination with Charles "Chuck" Marks, Dean and Program Director with the Near East South Asia Center for Strategic Studies, and Mr. Kelly Rosenberger, Program Manager. The catalyst for this effort is the Vision 2030 plan to transform all institutions across the Kingdom of Saudi Arabia. This effort is designed to transform the members of the Ministry of Defense (MOD) into a modern professional joint military force, coalition leader, and partner that protects the security of the Kingdom and its interests from external threats. This plan will turn the existing Armed Forces Command and Staff College into the Saudi Arabia National Defense University, a premier military learning institution of higher education that includes accreditation and international recognition.
Students will be drawn from both military and other Ministries across the Kingdom. These future military and civilian leaders will be prepared to think creatively and critically through multi-disciplinary programs of instruction, research, and engagement. The educational goal is to promote the security interests of the Kingdom of Saudi Arabia and to prepare students to serve in future command, staff, and leadership roles.
The design and all case deliverables will be reviewed by the Transformation Management Office over the next few months and presented to the Crown Prince later this year.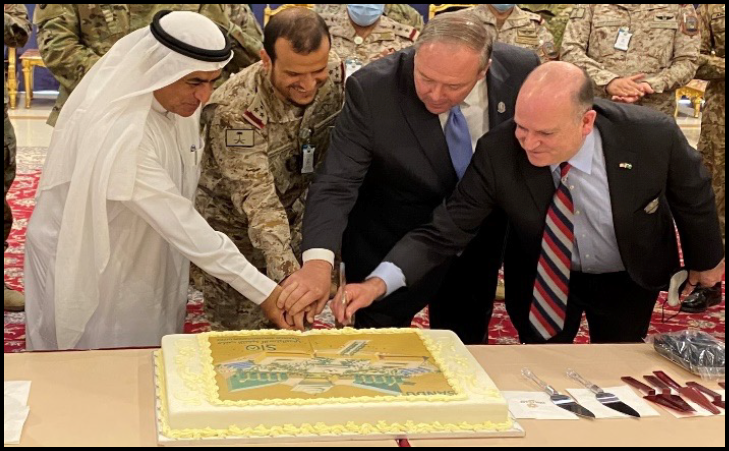 The views presented in this article are those of the speaker or author and do not necessarily represent the views of DoD or its components.