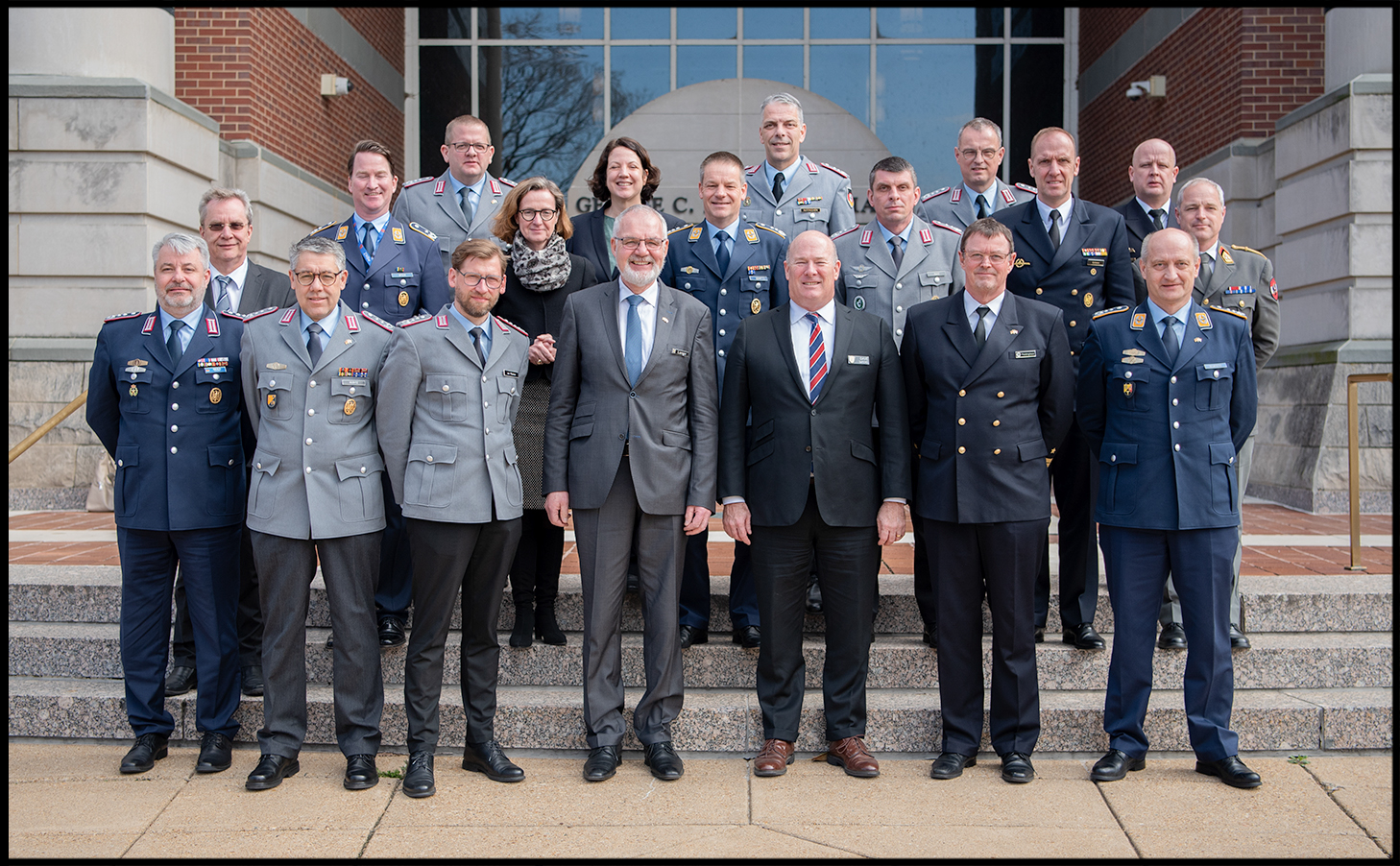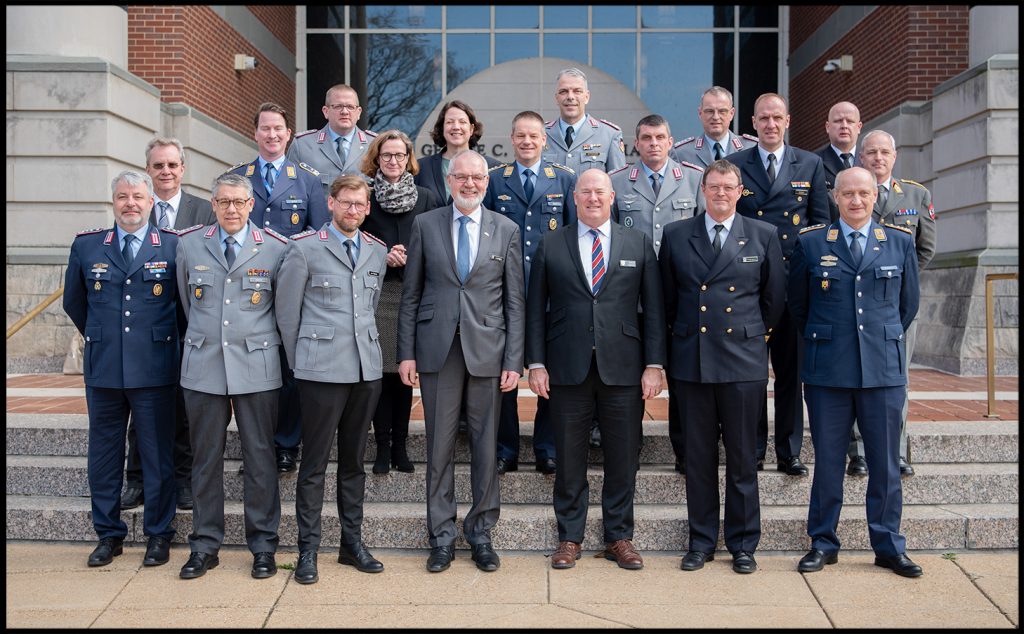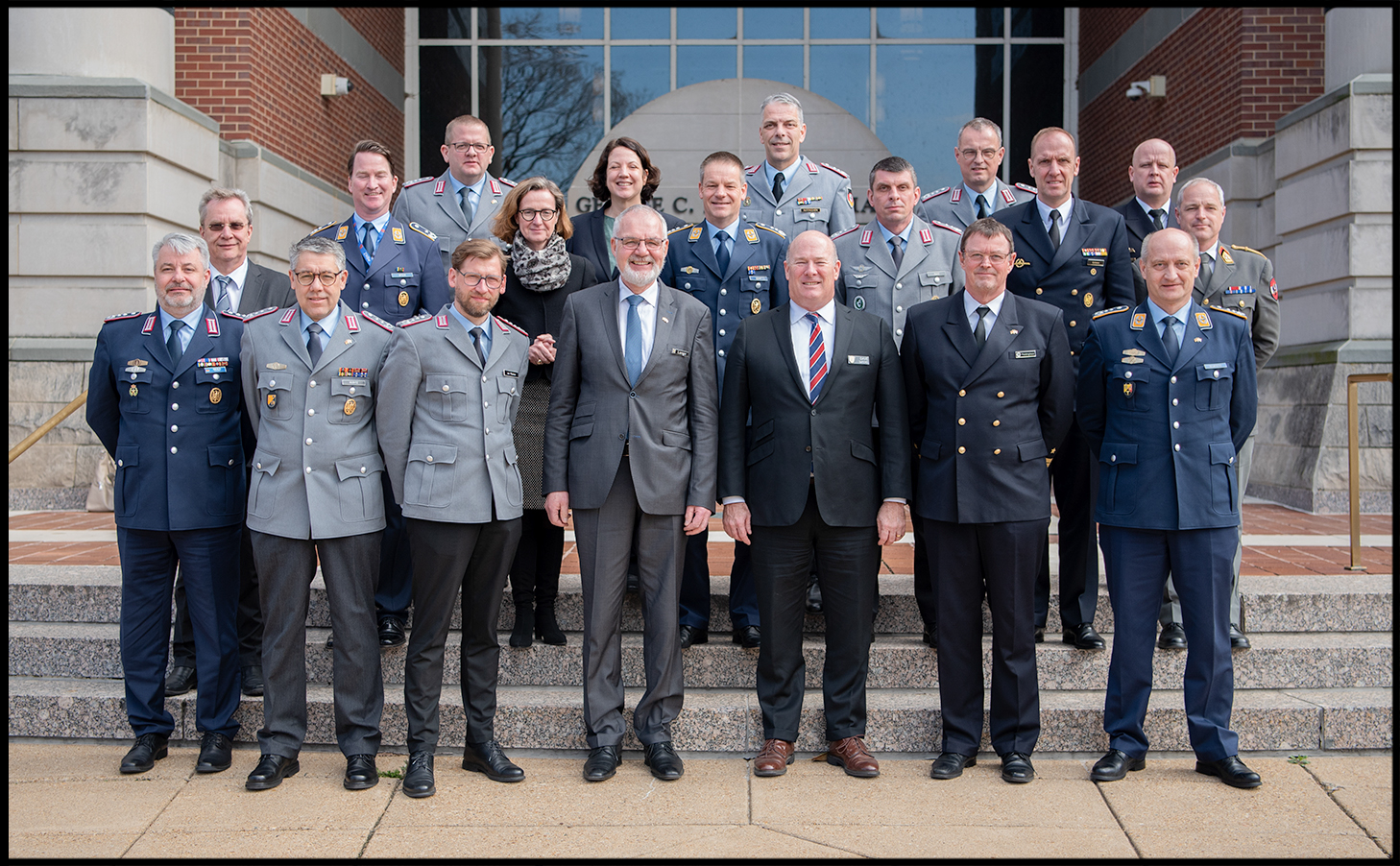 On 1 March 2023, the Near East South Asia (NESA) Center for Strategic Studies hosted a German Higher Officer's Seminar in Washington D.C. This seminar continues the proud tradition of hosting Washington Study visits of the German Staff Officer's Course, the German War Course, and the Higher Officer's Seminar in past years.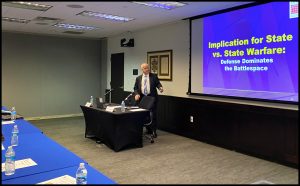 Sessions included presentations on "Technological Developments in Warfare" with Distinguished Research Fellow Dr. T.X. Hammes of The Institute for National Strategic Studies and "Perspectives on the Ukraine War" with Associate Professor David Des Roches of the NESA Center. After each presentation, participants and speakers were encouraged to further contribute to the discussion with an off-the-record question and answer (under Chatham House rules of non-attribution). The program was directed and operated by Senior Events Program Planner Benjamin Allgor, and the academic lead was Professor David Des Roches.
The views presented in this article are those of the speaker or author and do not necessarily represent the views of DoD or its components.