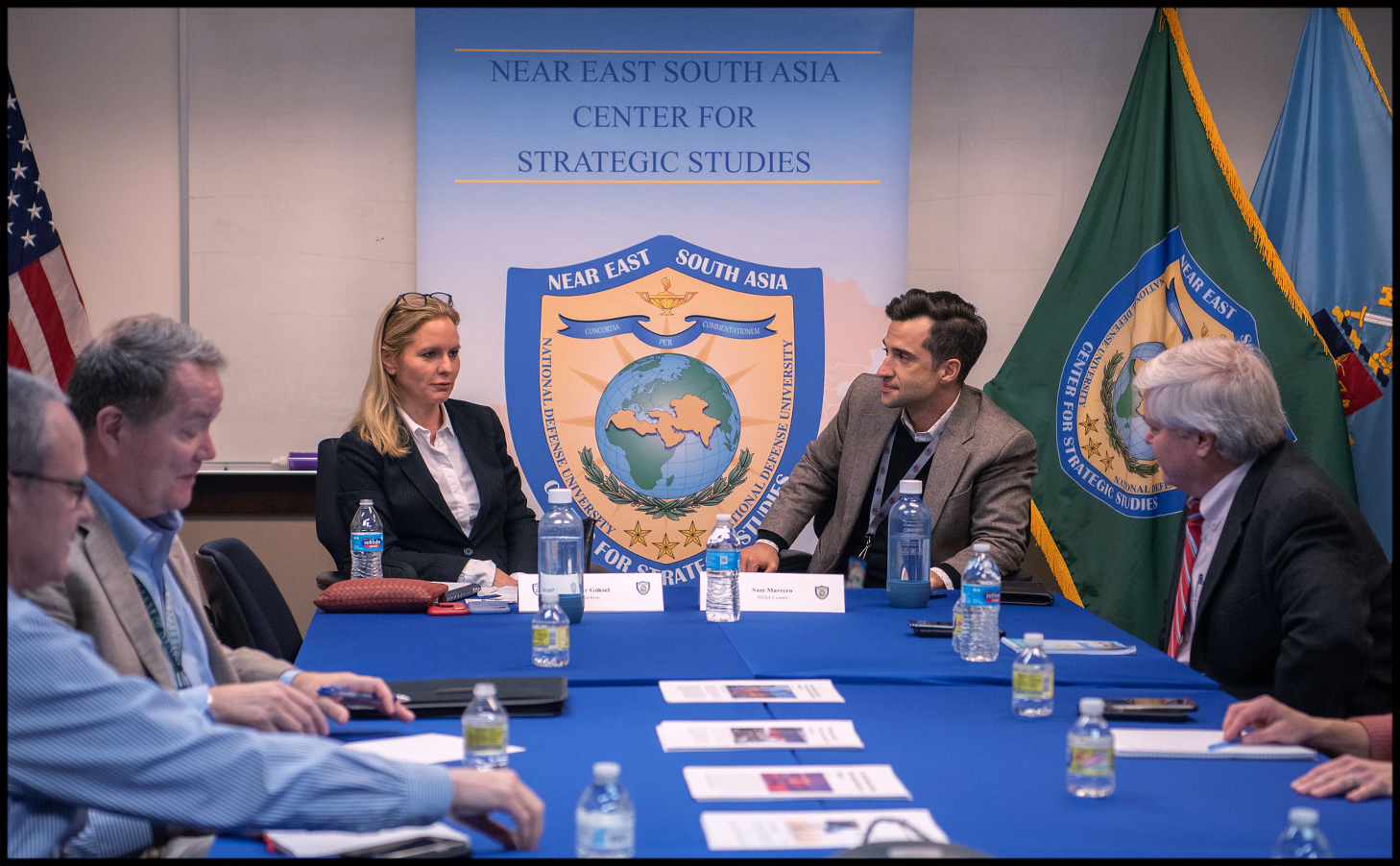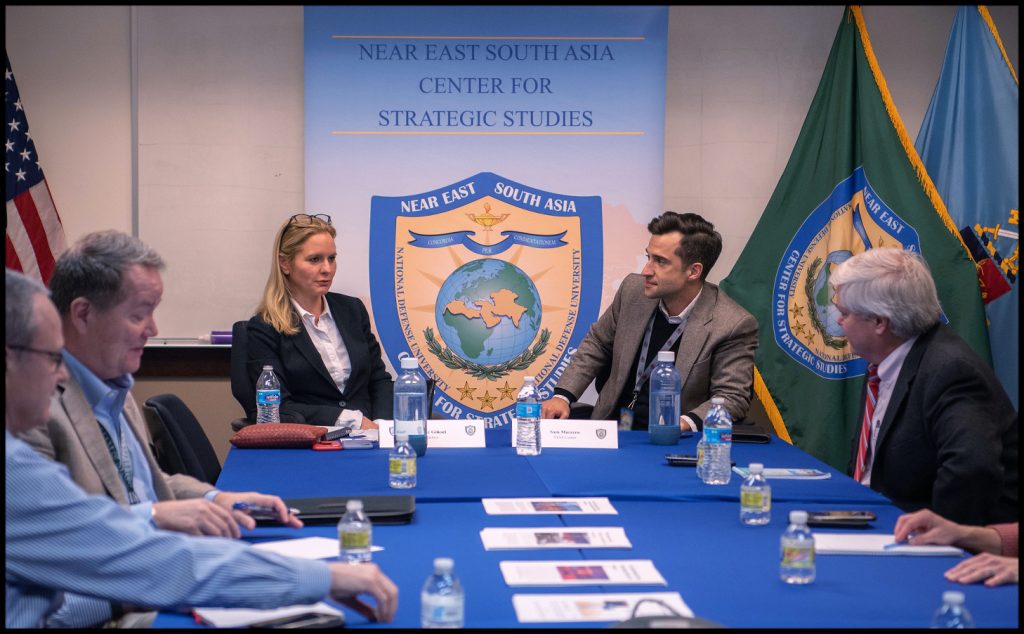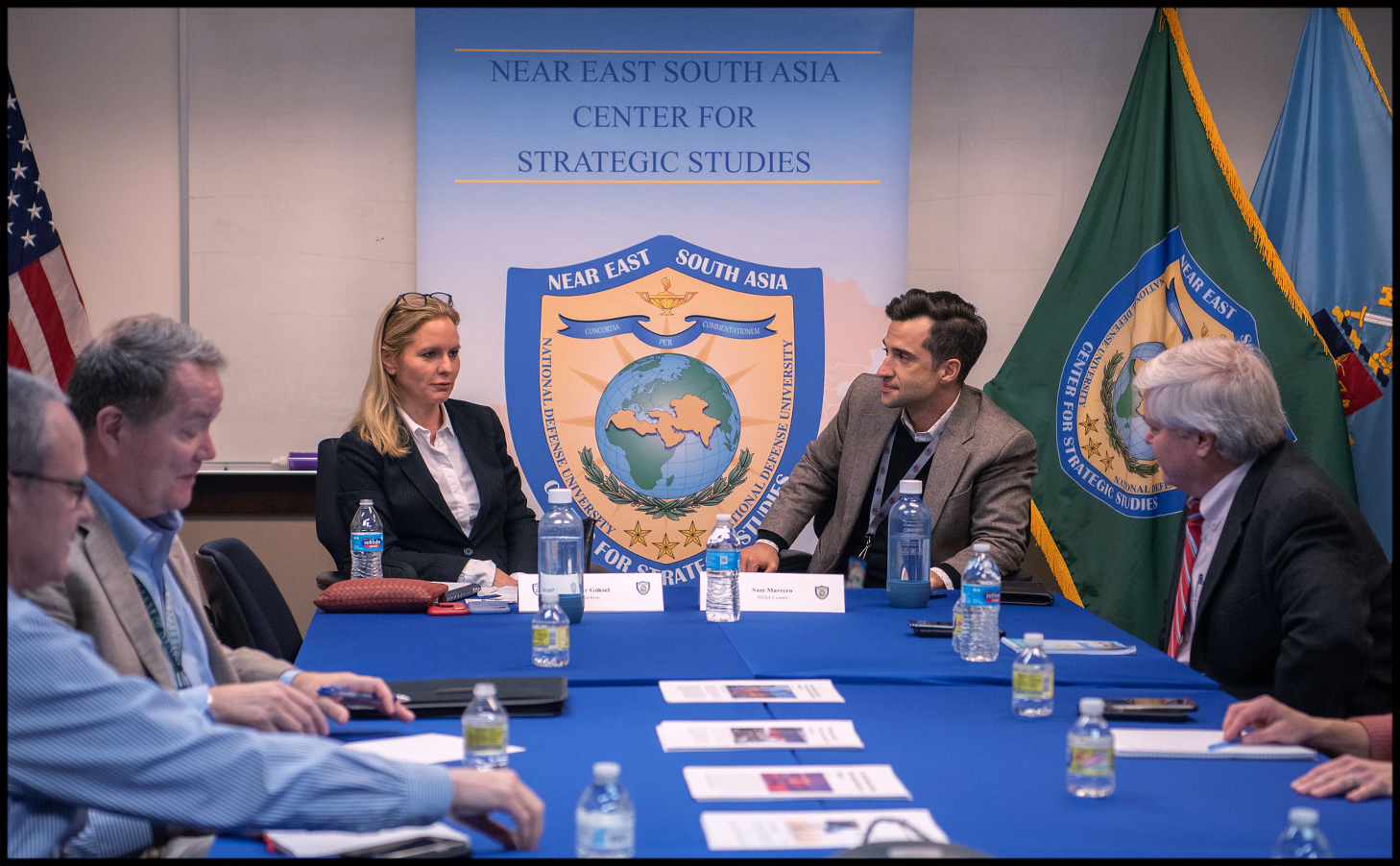 In acknowledgment of the one year since Russia began its full-scale invasion in Ukraine, Near East South Asia (NESA) Center for Strategic Studies Executive Officer Sam Marrero moderated a roundtable with Nigar Göksel from Crisis Group Türkiye on Friday, 3 March 2023, on the 'Pros and Cons of Ankara's balancing act with the Ukraine-Russia War' to discuss latest in the conflict and consider Türkiye's role.
Located at a geopolitical crossroads, Türkiye historically maintains a foreign policy of engaging all legitimate sides and still maintains close ties with both Russia and Ukraine today. Türkiye was very diplomatically active at the invasion's onset, trying to forestall conflict between Russia and Ukraine. Turkish Bayraktar TB2 drones provided a crucial quick defense for Ukraine in the early days of invasion, buying time to arrange further defenses.
In addition to weapons support, Türkiye has facilitated talks between the sides on specific issues such as the Black Sea Grain Deal to alleviate the food crises, prisoner swaps, and prospects for opening humanitarian corridors to return Ukrainian civilians forcefully deported. Türkiye, however, maintains economic dependency on Russia. In addition to acting as a safe haven for Russian wealth fleeing the conflict, Türkiye's trade with Russia has nearly doubled, and plans are underway for a second Rosatom nuclear-power plant in Türkiye.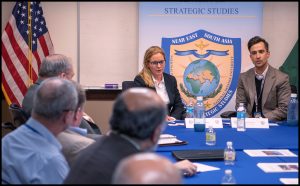 Topics considered at the roundtable included: Why Türkiye wants to remain in NATO?  What sticks and carrots does Moscow have as leverage over Ankara? What opportunities exist for Türkiye given Moscow's potential weakening across the Turkic World "from the Adriatic to the Great Wall of China"?; Considering Türkiye has the 2nd largest standing military force in NATO, what would be the pros or cons of Türkiye flexing its muscles in the Black Sea maritime domain?; Is implementation of the grain deal lagging? How do economic considerations, domestic politics, and strategic thinking influence Türkiye's positioning in the Russia-Ukraine war?
Göksel has been Türkiye Representative of Crisis Group since April 2015. She is also Türkiye/Cyprus Project Director.  Based in Istanbul, she researches, produces reports, and conducts advocacy on regional and internal security issues in Türkiye and between Türkiye and its neighbors.
The views presented in this article are those of the speaker or author and do not necessarily represent the views of DoD or its components.