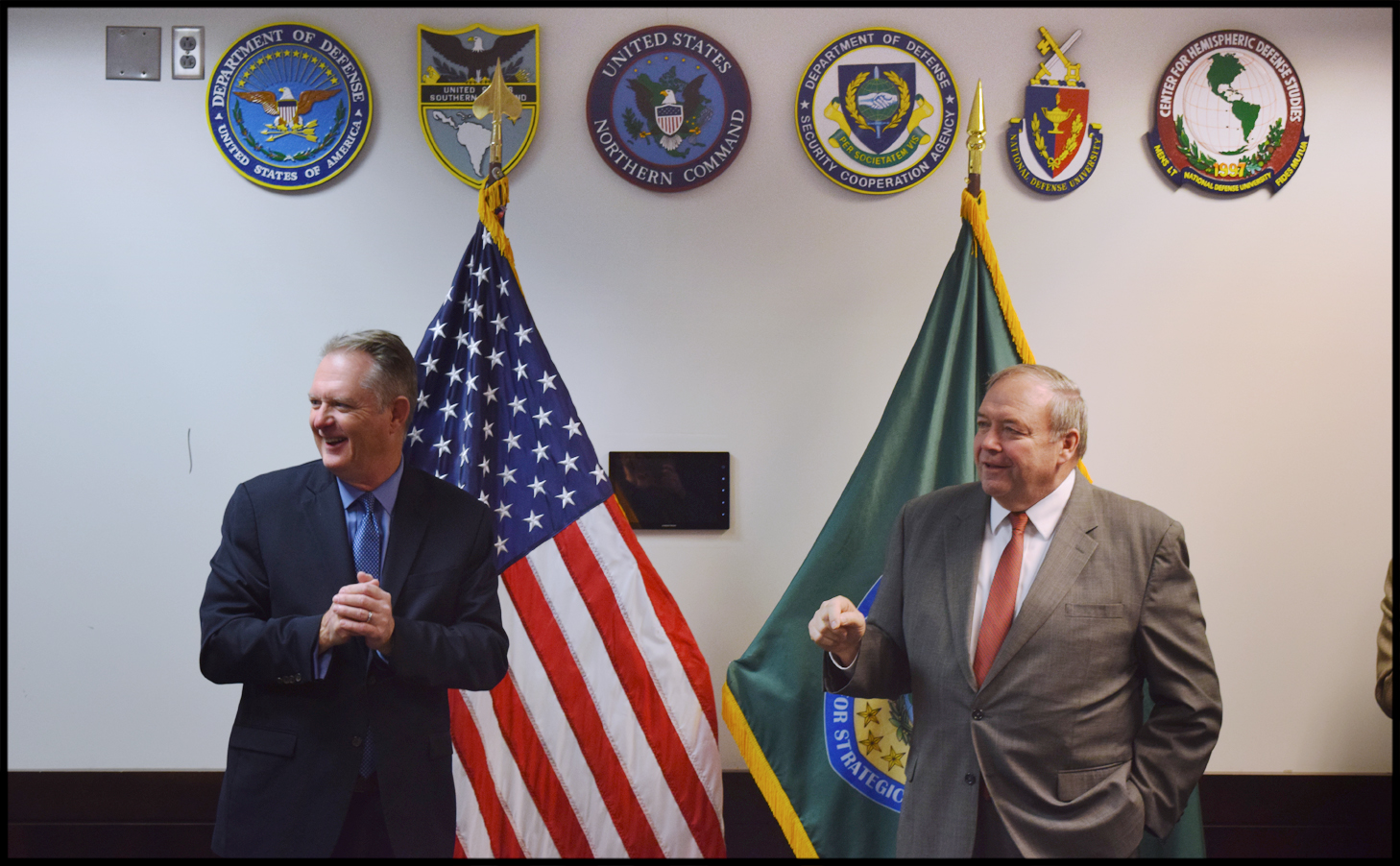 From 23–27 January 2023, the NESA Center hosted foreign military officers assigned to U.S. Central Command in Tampa and embassy officials in Washington D.C. for an International Military Officers' Forum (IMOF) titled "The Biden Administration and Global Security." NESA Center experts, including Professor Dr. Richard Russell and Deputy Director COL (Ret.) David Lamm, as well as several external experts were invited to discuss a wide variety of issues with considerable attention to security challenges.
The forum was directed by Dr. Richard Russell of the NESA Center with the goal of creating a balance of thought between both academic theory in international relations and a more pragmatic view on policy from career practitioners. NESA Center Deputy Director COL (Ret.) David Lamm as well as practitioners from various organizations gave their analyses and professional opinions on the state of international security in the NESA region, emerging and persisting threats to regional stability, and the Biden Administration's strategy and policies to confront these issues.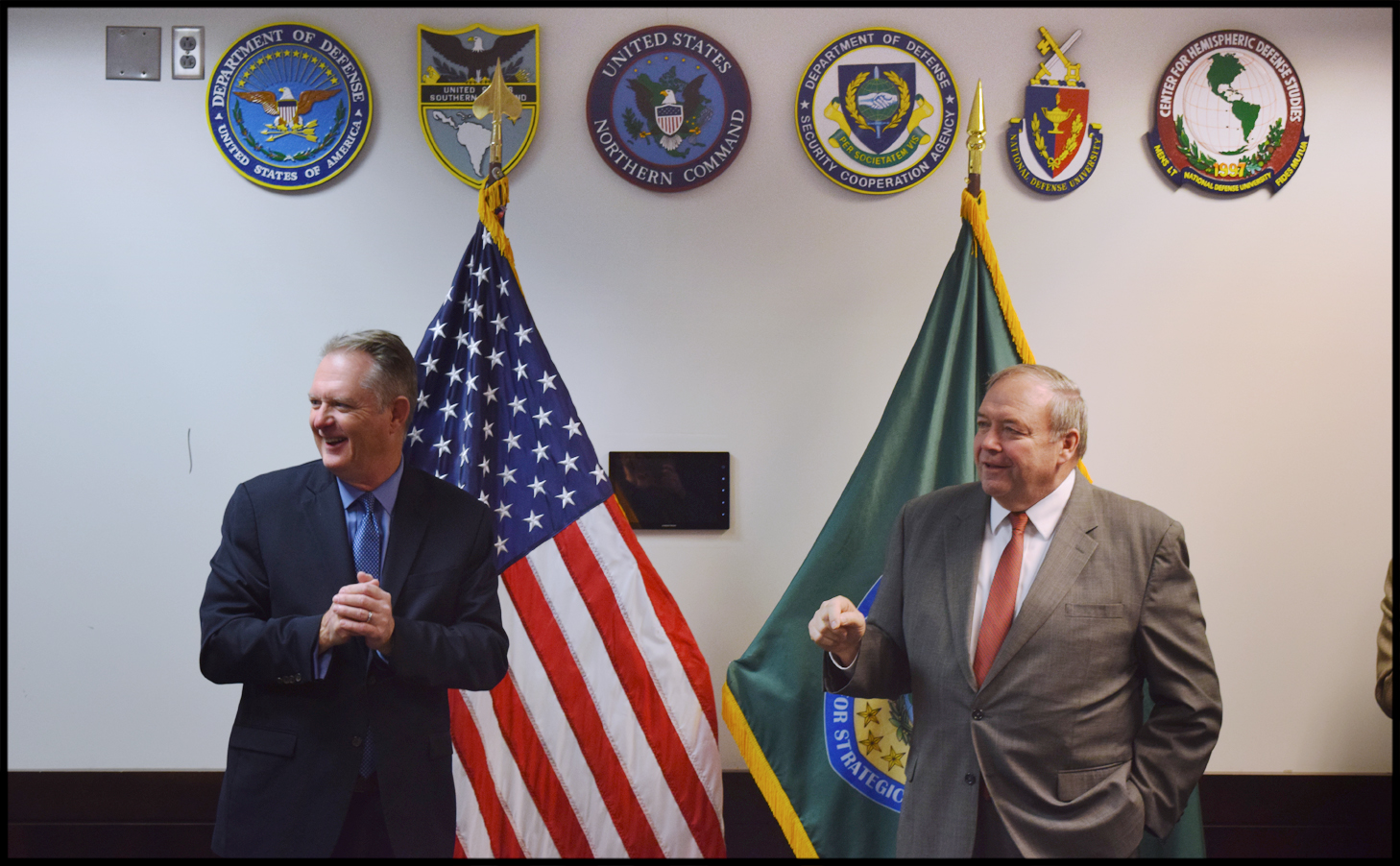 The seminar consisted of session topics that focused on the Biden Administration, including The Biden Administration's National Security Strategy, The Biden Administration's Defense Plans and Policy, and The Biden Administration's View of the Middle East. Sessions also explored global security topics, including Chinese Foreign Policy Post-20th Party Congress, Security Challenges in the European Theater, Security Challenges Posed by International Terrorism, Security Challenges Posed by Weapons of Mass Destruction Proliferation, Security Challenges in the Arabian Gulf, Iran's Internal Turmoil and External Trouble Making, and Security Challenges in the Levant.
The IMOF provided USCENTCOM partners an opportunity to engage with the emerging challenges forming in the NESA region through robust dialogues with experts and practitioners from various backgrounds and with other representatives from CENTCOM.
Read about the previous IMOF held from 1–5 November 2021.
The views presented in this article are those of the speaker or author and do not necessarily represent the views of DoD or its components.