On 13–17 September 2021, the Near East South Asia (NESA) Center for Strategic Studies hosted the Iraq Capstone Visit to National Defense University (NDU) in Washington DC for an in-person seminar that consisted of ten sessions throughout five days.
The seminar started off with opening remarks from NESA Center Director LTG Terry Wolff, U.S. Army (Ret.), and NESA Center Professor Daniel Curfiss, who introduced the seminar and moderated the event. Sessions included presentations from NESA leadership and faculty, including Director LTG Terry Wolff, U.S. Army (Ret.), Dean Dr. Roger Kangas, Dr. Michael Bell, Dr. Gawdat Bahgat, and Professor Richard Wiersma. Topics included the United States government, national security strategy, national security council, the long war in Iraq and Afghanistan, regional situations and perspectives, violent extremism, policy-/decision-making in the U.S., professional military education, and the role of education and training.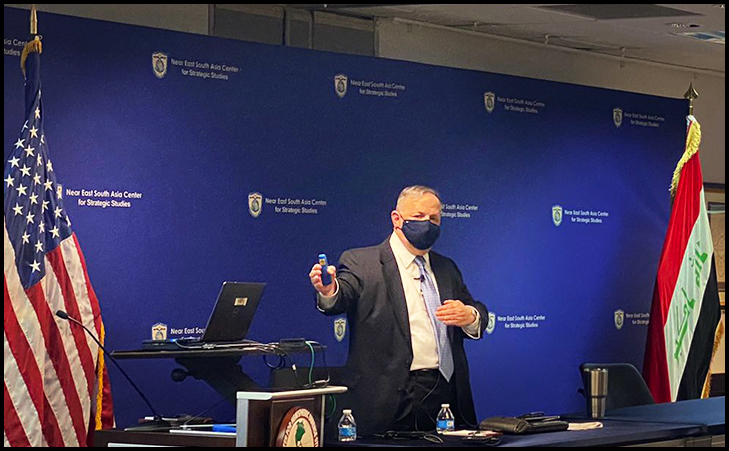 The views presented in this article are those of the speaker or author and do not necessarily represent the views of DoD or its components.