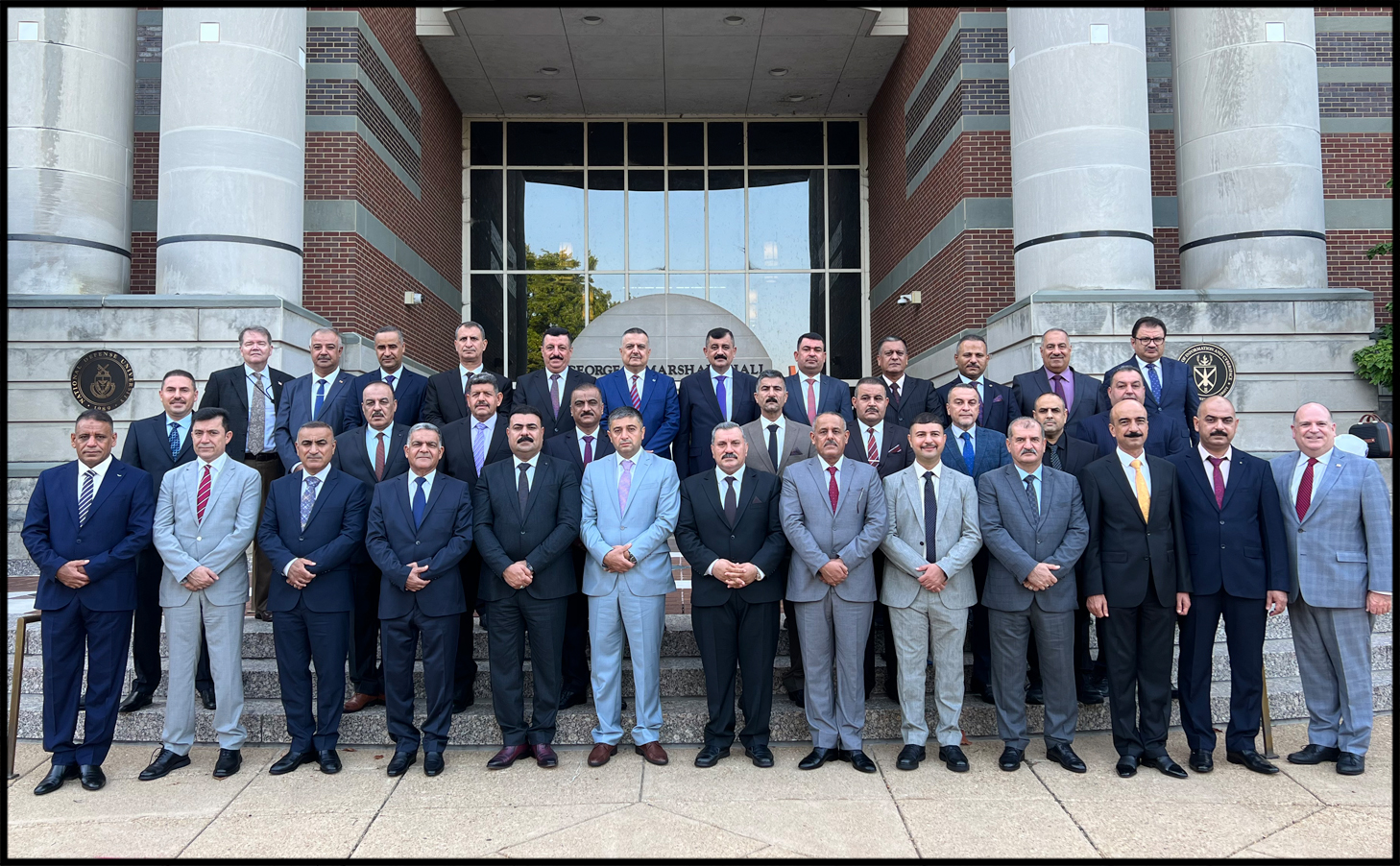 From 23 August – 1 September 2022, the Near East South Asia Center's professional military education (PME) team conducted the second iteration of the CAPSTONE strategic leader education program for a select audience of rising Iraqi senior leaders.
The seminar was held in Washington, D.C., and provided a unique opportunity for participants to forge professional, international relationships. There was an excellent opportunity for policymakers, military officers, and academics to have first-hand exposure to participants' perspectives and experiences.
Course Directors NESA Center Professor Richard Wiersema and NESA Center Dean Charles Marks focused on 14 sessions during the first week and a week-long crisis management Strategic Simulation exercise at the National Defense University's Center for Applied Strategic Learning (CASL) during the second week.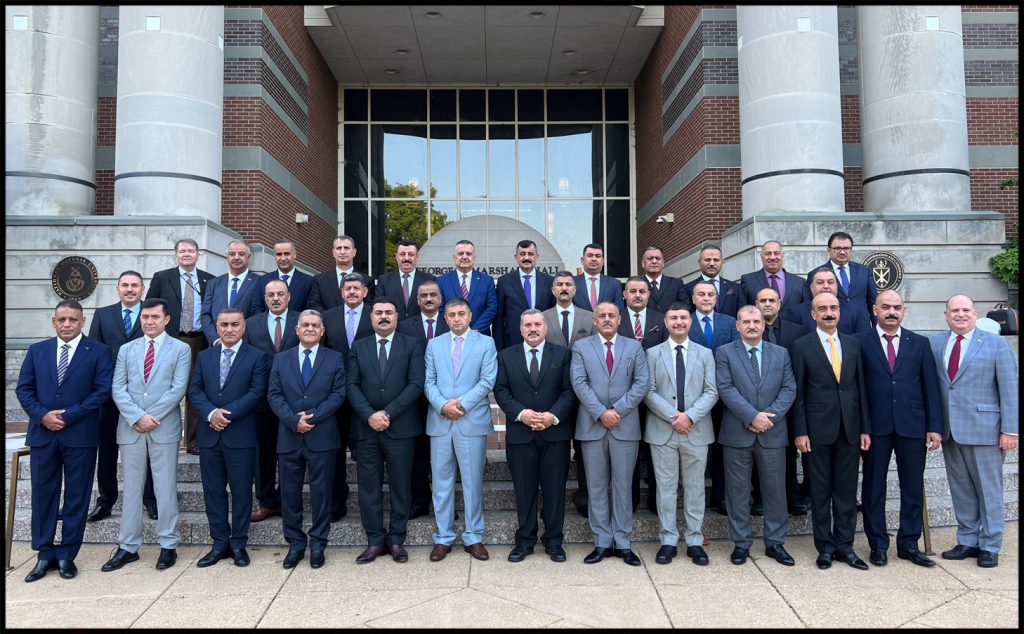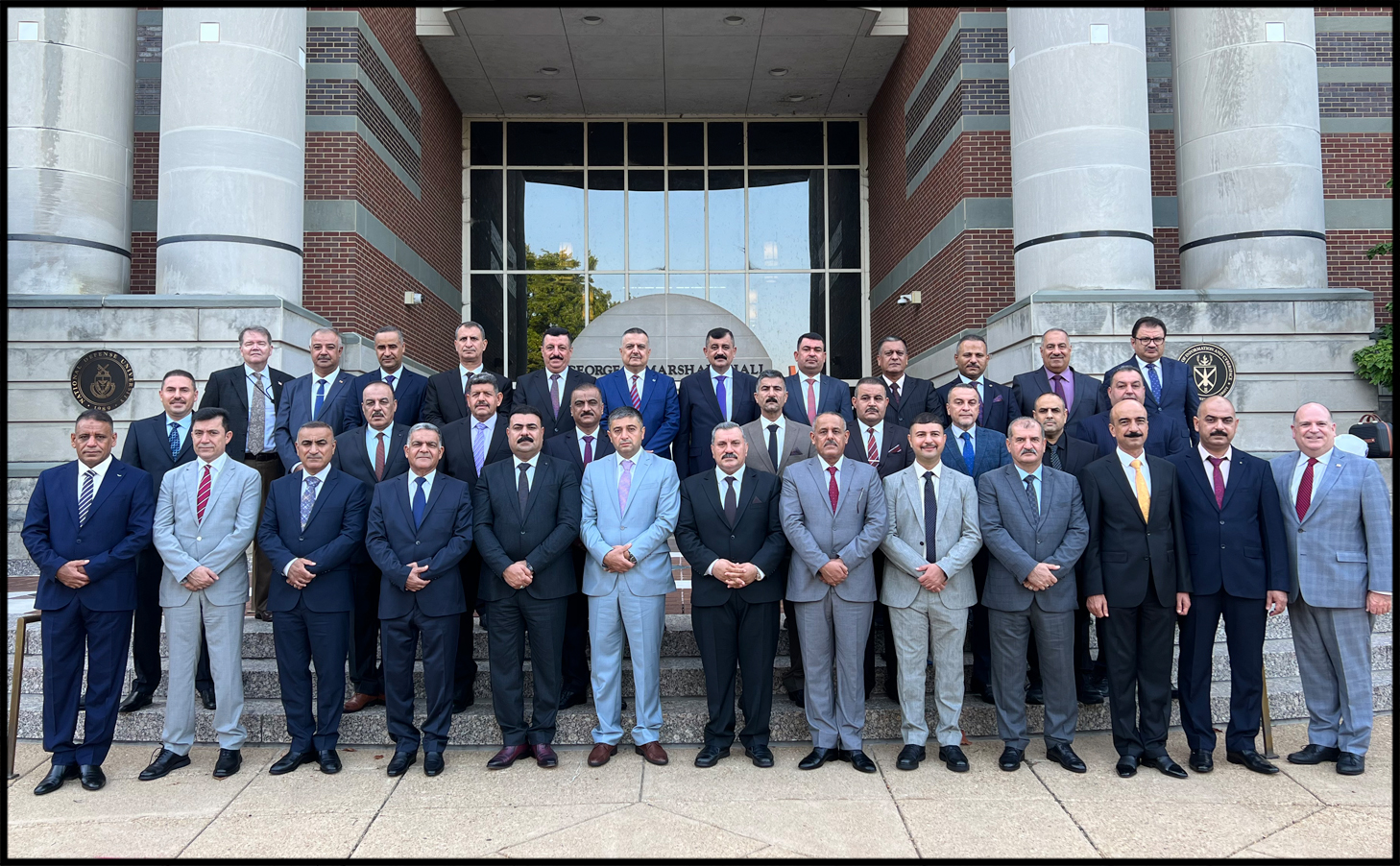 The two-week seminar required support from the entire NESA Center team, including faculty and program staff. Professor Richard Wiersema and Dean Charles Marks also served as moderators throughout the sessions that included topics such as Climate Change and a World Without Oil, Leading Change in a Strategic Environment, Iraq's Future and the Indo-Pacific by NESA Center Assistant Professor Jeffrey Payne, U.S. – China: Which is the Great Satan?, Cyber Warfare and Cyber Strategies, Securing Iraq's Borders, U.S. Foreign Policy Challenges. Experts were invited in to speak from CASL, The Middle East Institute, The National World War II Museum, The Eisenhower School, RAND Corporation, The Arab Gulf States Institute in Washington, and The Washington Institute.
Read about the first iteration of this CAPSTONE program held in June 2022.
The views presented in this article are those of the speaker or author and do not necessarily represent the views of DoD or its components.