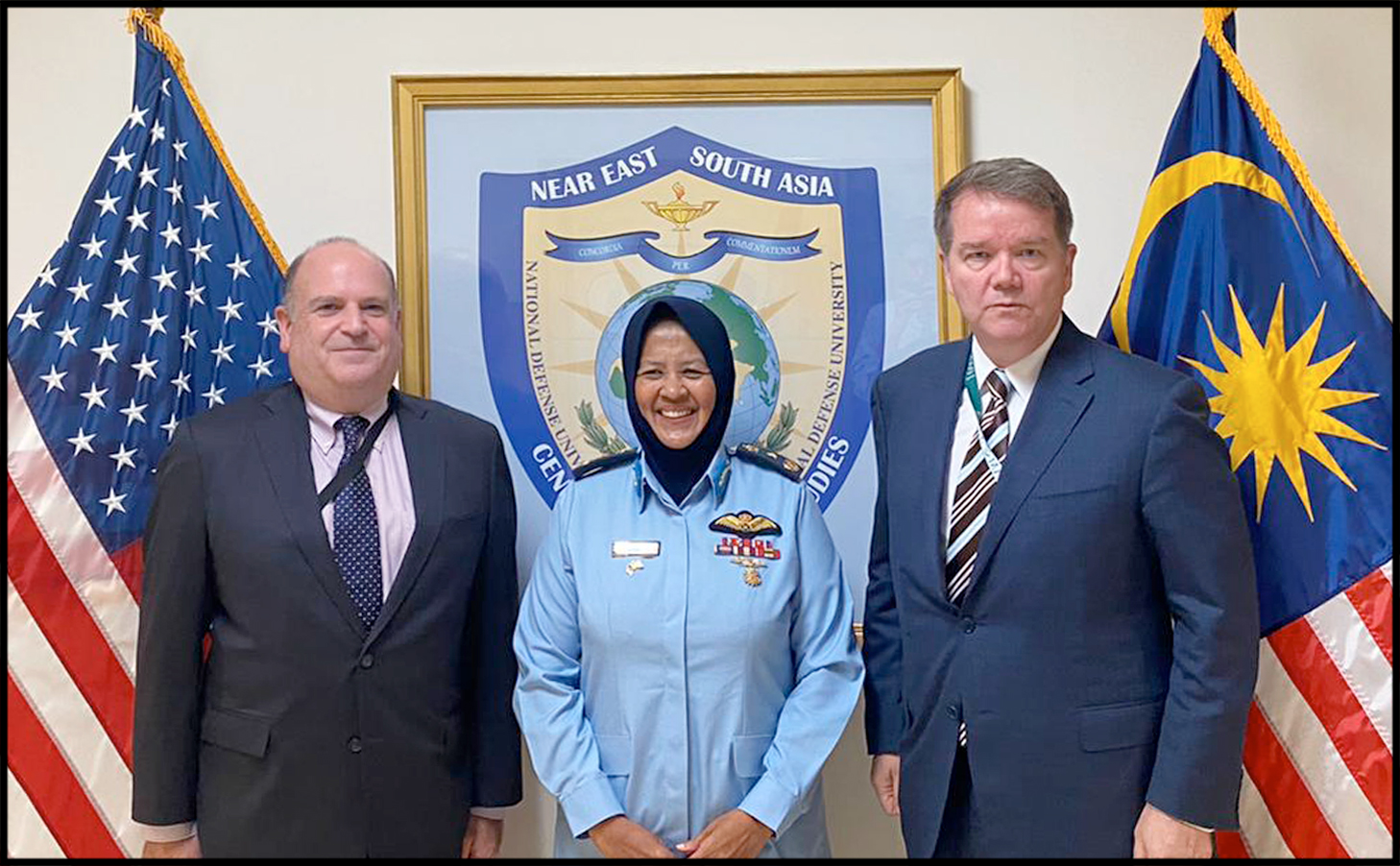 Brigadier General Fadzillah bt Adbullah, RMAF, Director General of Malaysian Armed Forces Defence Training, and a delegation of five Malaysian military training staff officers representing the various branches of the Malaysian Ministry of Defence visited National Defense University (NDU) and the Near East South Asia (NESA) Center for Strategic Studies in Washington, D.C. on 6 September 2022.
NESA Center's Professor Richard Wiersema and Dean Charles Marks hosted the delegation to explore potential future Professional Military Education interactions such as faculty development, curricula review, subject matter expertise to enhance existing programs, and the provision of electives appropriate to senior staff officer education.
The visit is part of a review of U.S. Professional Military Education and training programs in order to explore deepening of the relationship between Malaysia and the United States. The delegation was escorted by LTC Lemar A. Farhad, USA, the Chief of the Office of Defense Cooperation at the American Embassy in Kuala Lumpur.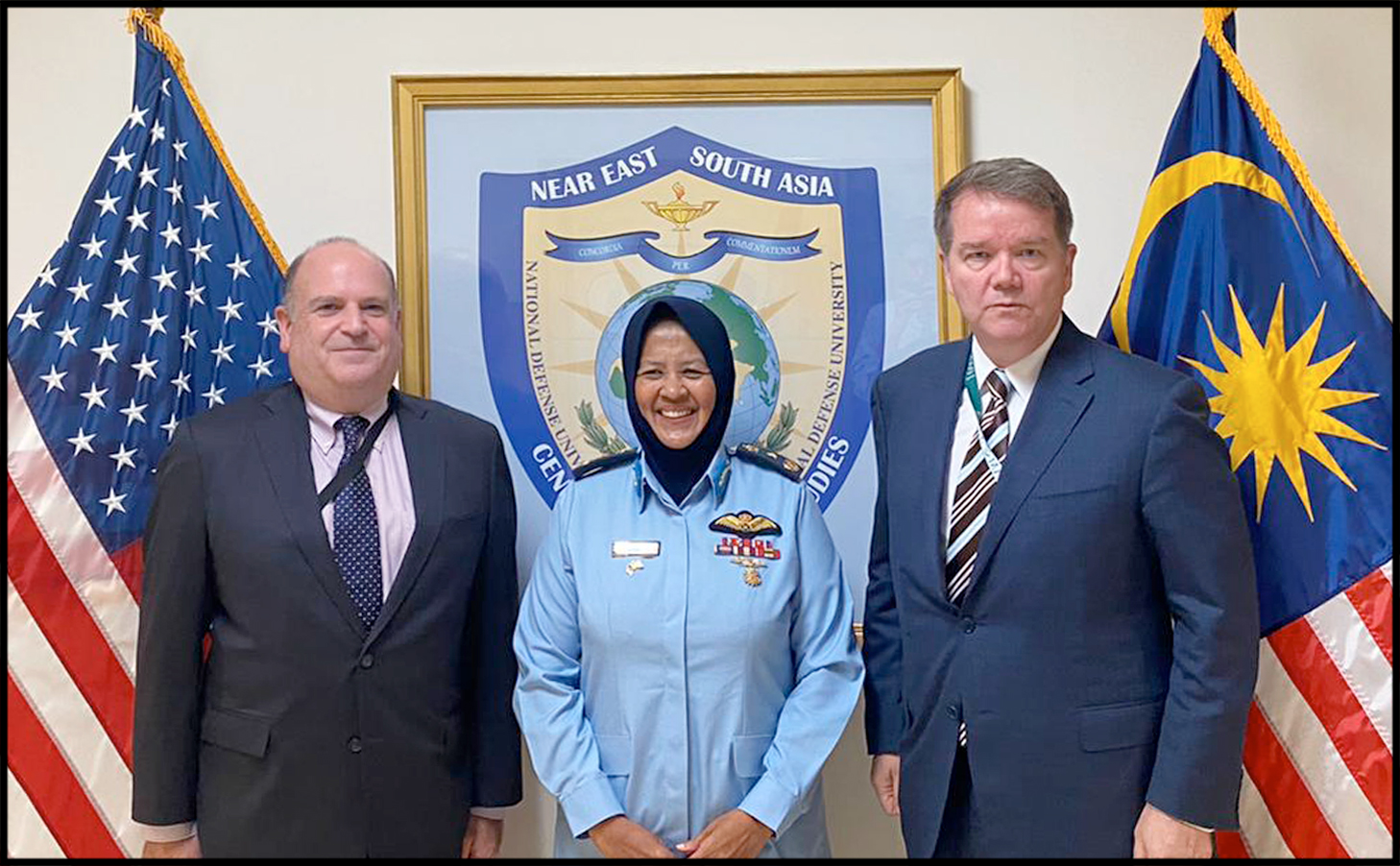 The views presented in this article are those of the speaker or author and do not necessarily represent the views of DoD or its components.