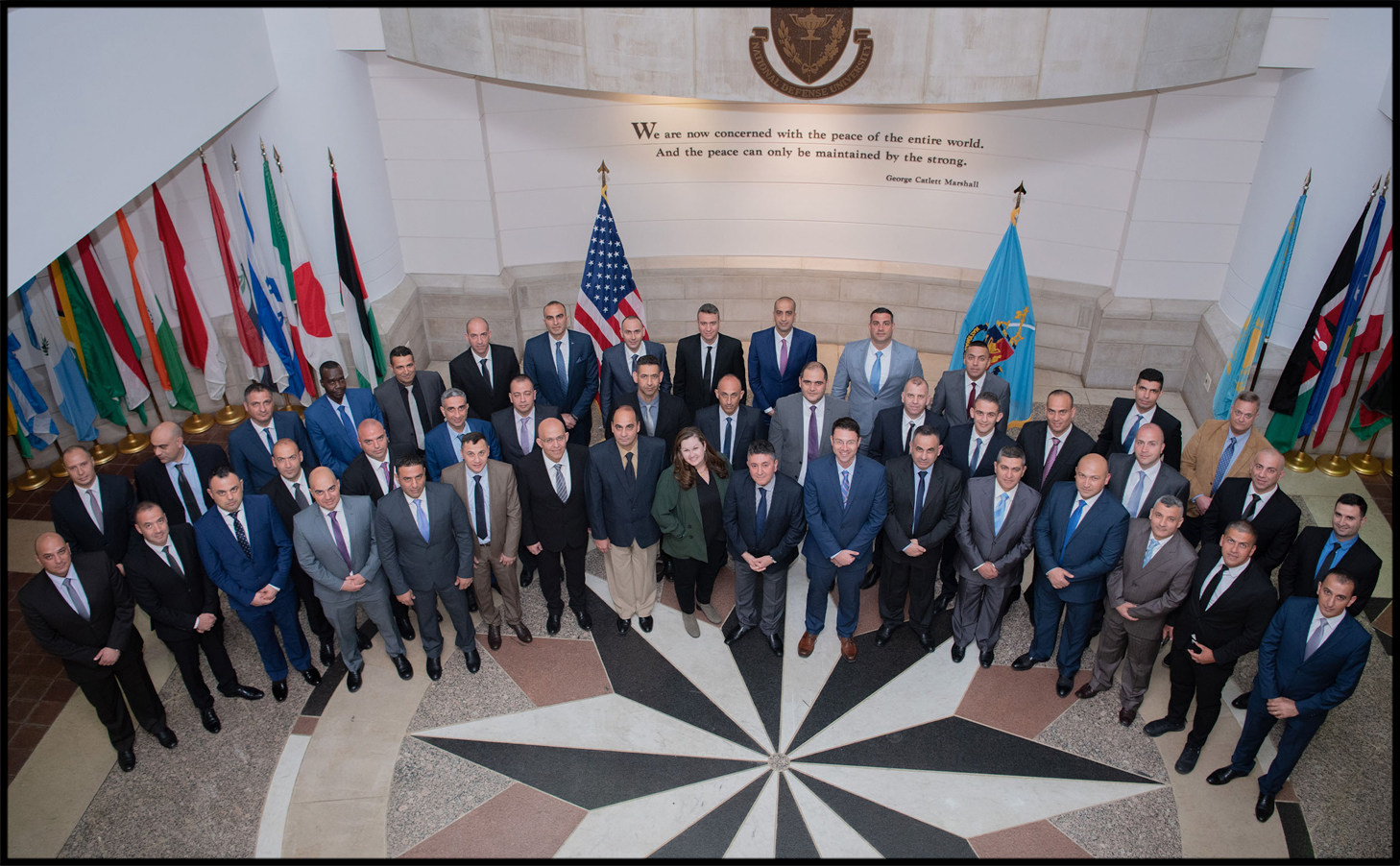 The NESA Center hosted the Lebanese Armed Forces for a Lebanon Fouad Shehab Command & Staff College Program titled "Back to Basics: U.S. Security Partnerships in the Middle East" from 18 to 22 April 2022.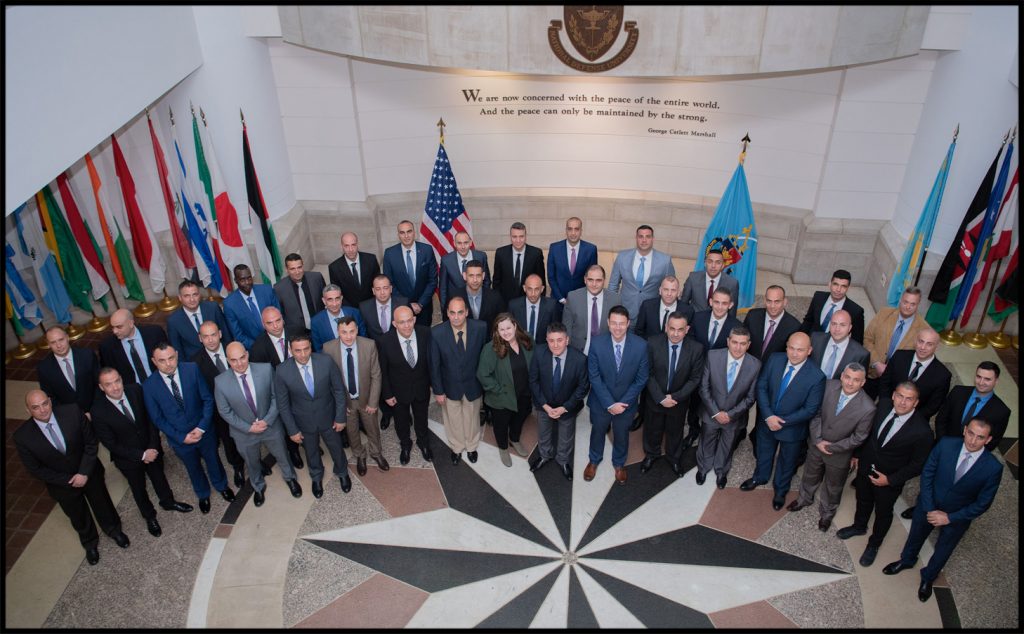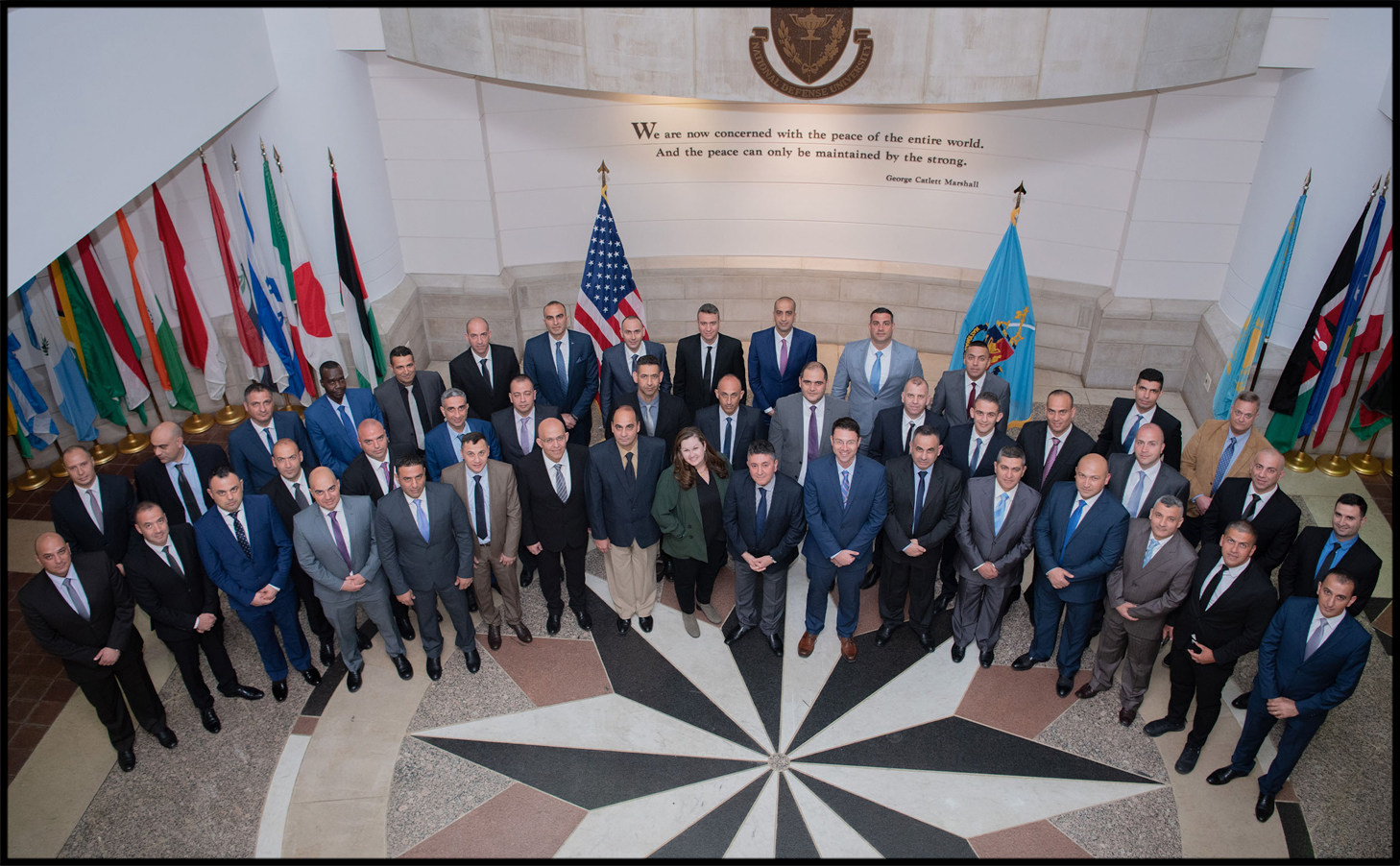 This seminar explored the enduring issues and values that can reinforce or challenge partnerships around the Middle East region.  It took a look at what the Biden Administration policy of "back to basics" looks like on the ground, how this shapes long-term goals and objectives, and what role partner states play in achieving these objectives.
The program was led by NESA Center Adjunct Professor Dr. Jennifer Jefferis and NESA Center Associate Professor Dr. Michael Sharnoff and offered a unique forum for discussing strategic issues directly with U.S. government officials, subject matter experts, scholars, and advisors.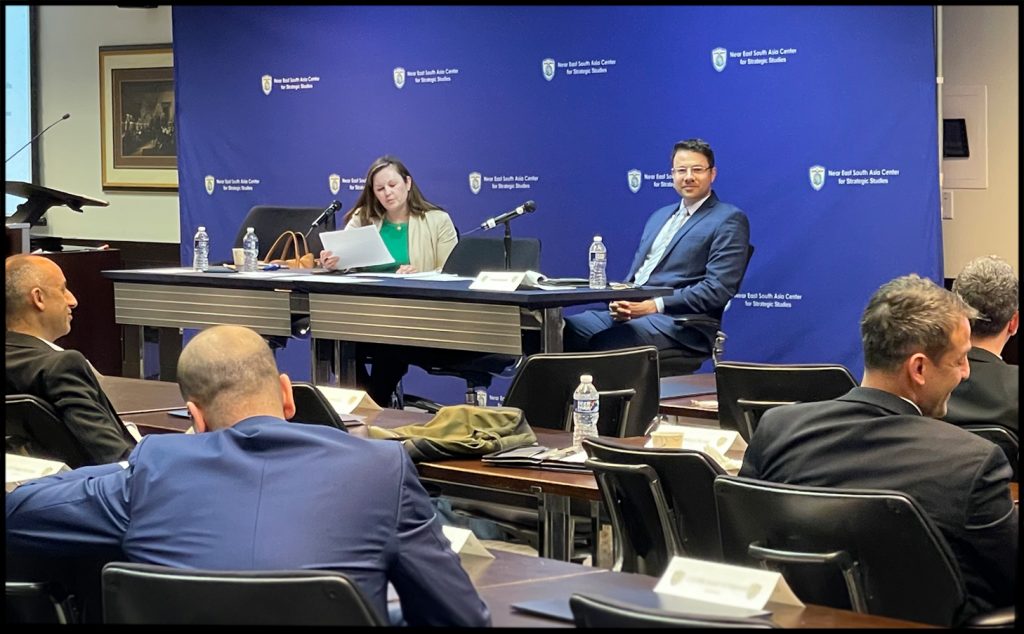 Forty-one military officials participated in this program with discussions held off-the-record under Chatham House rules of non-attribution. It was structured so the participants could engage with the speakers (and each other) to enrich the interaction and seminar experience.
Reference last year's program here: https://nesa-center.org/lebanon-fouad-shehab-command-staff-college-program/
The views presented in this article are those of the speaker or author and do not necessarily represent the views of DoD or its components.