General S. M. Shafiuddin Ahmed, Bangladesh Army Chief of Staff, was inducted as the ninth Distinguished Near East South Asia Center for Strategic Studies (NESA Center) Alumnus on Thursday, 21 April 2022, at the NESA Center Hall of Fame located in Lincoln Hall.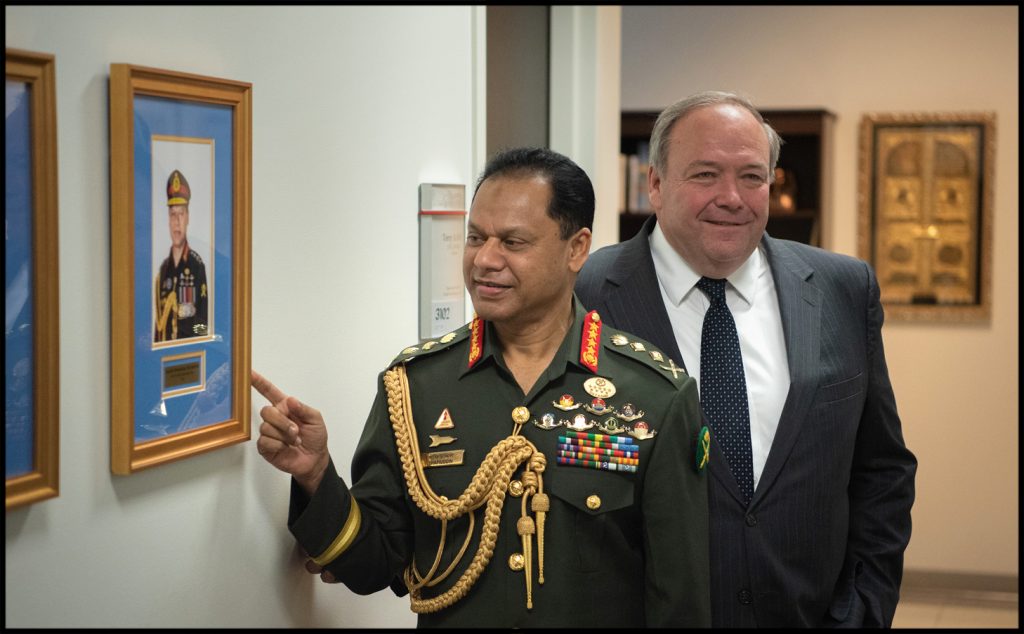 General Shafiuddin was received by National Defense University (NDU) Senior Vice President Ambassador John Hoover to discuss and reaffirm the relationship between NDU and Bangladesh. General Shafiuddin's delegation was joined by current Bangladesh International Fellow BG Abm Abdul Batin Imani of the National War College Class of 2022.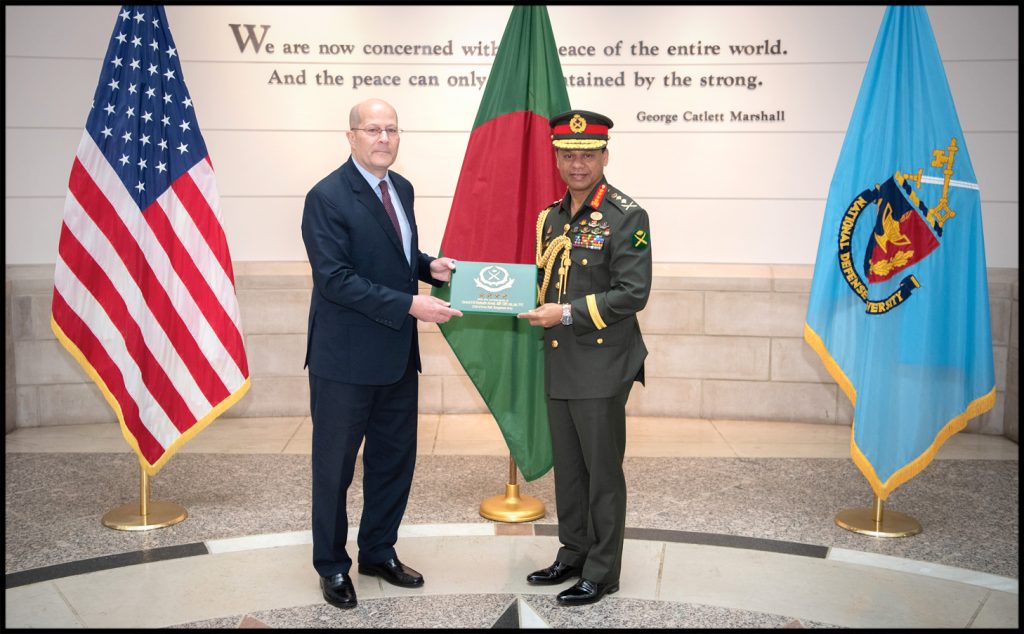 From there, General Shafiuddin's delegation moved to the NESA Offices in Lincoln Hall for a Roundtable led by NESA Faculty Member Hassan Abbas to discuss topics relating to the rise of Bangladesh as a security leader in the Bay of Bengal and broader Indo-Pacific. General Shafiuddin reflected on his impressive career, academic collaboration and camaraderie with longtime companion NESA Faculty Member Dr. Jack Gill. NESA Academic Dean Dr. Roger Kangas highlighted the importance of NESA's ongoing collaboration with the Bangladesh Enterprise Institute (BEI), Bangladesh Institute of International Strategic Studies (BIISS), and Bangladesh Institute of Peace and Security Studies (BIPSS). The morning was capped off with the presentation by NESA Deputy Director David Lamm of General Shafiuddin's display in the NESA Alumni Hall of Fame, as well as the presentation of the Distinguished Alumni Award and plaque to General Shafiuddin.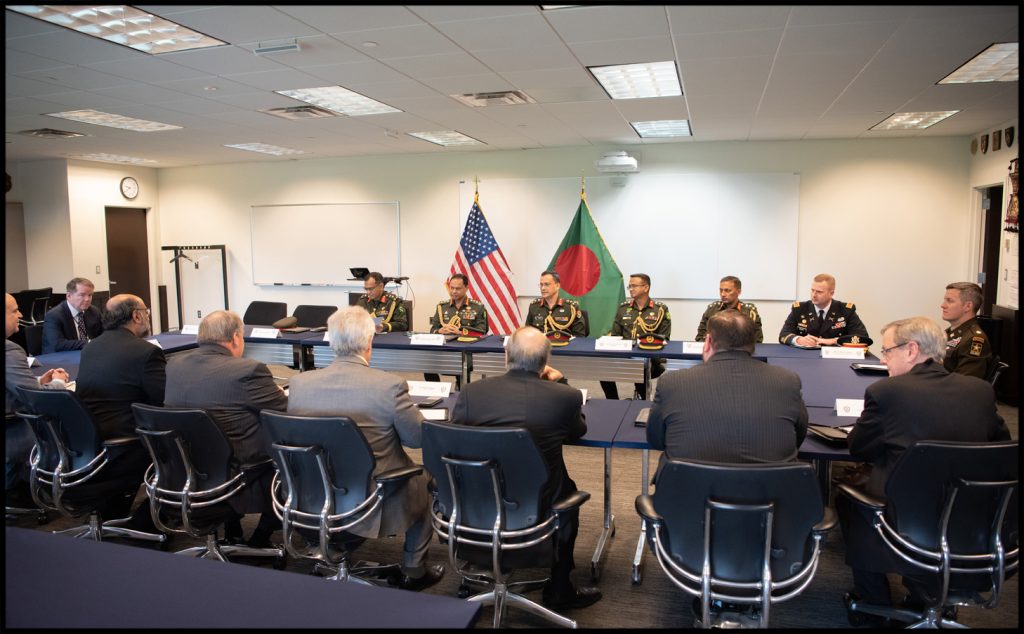 A celebrated NESA Alumnus, General Shafiuddin participated in the NESA Strategic Studies Network program in 2014 when he was the Director of BIIS, which was regularly featured in the late Jim McGann's TTCSP Global Go To Think Tank Index Report as one of the top think tanks in South Asia. General Shafiuddin also participated in the April 2009 NESA Executive Seminar and the August 2017 NESA Bangladesh National Defence College Engagement.
General Shafiuddin assumed Command of the Bangladesh Army as the 17th Chief of Army Staff on 24 June 2021. The enduring partnership between the United States and Bangladesh, as reaffirmed in the 2019 partnership dialogue, is bound through close cooperation on security, humanitarian assistance, disaster relief, and counterterrorism.
Bangladesh has been one of NESA's most active partners in South Asia over the years as NESA has nearly 300 alumni from Bangladesh. NESA participants from Bangladesh have a reputation for being very keen, outspoken, and engaged. Several keep in particularly close touch with NESA through our social media outlets and contribute to NESA website publications. General Shafiuddin is the first NESA Alumni Hall of Fame member from South Asia.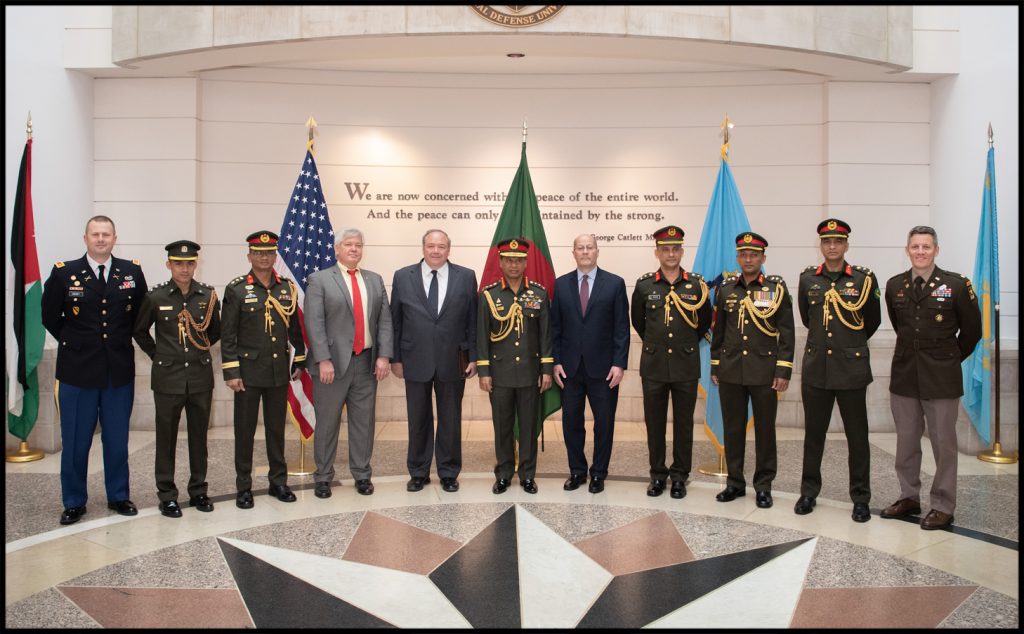 Read more about General S. M. Shafiuddin Ahmed and other NESA Center Distinguished Alumni here on the Distinguished Alumni page.
The views presented in this article are those of the speaker or author and do not necessarily represent the views of DoD or its components.