18–19 May 2021 – The Near East South (NESA) Center for Strategic Studies conducted a workshop focused on the maritime security environment in the Red and Arabian Seas. Specifically, the program centered on analyzing illicit networks in the maritime domain. This workshop brought together 34 participants from seven regional states.
The event was conducted digitally due to the ongoing pressures of the pandemic environment. A component part of NESA's ongoing investment in Indian Ocean Region (IOR) focused programming, this event was supported by United States Central Command (USCENTCOM) and sought to initiate discussions with regional partners about the increasingly crowded and complicated waters surrounding the Arabian Peninsula.
The program used panel sessions to feature analysis by prominent subject matter experts, including NESA's Dr. Gawdat Bahgat and LTG Terry Wolff, the Center's Director. The two-day event was also the first part of a two-part series on these waters. The second iteration will be conducted digitally in September of 2021 and follow a tabletop game format to allow participants the chance to take the ideas generated in part one and experiment with how to build policy ideas for addressing maritime challenges. That second event, like this first event, will be led by NESA's Jeff Payne.
Read the MENA Regional Waters Report [ENGLISH – PDF]
Read the MENA Regional Waters Report [ARABIC – PDF]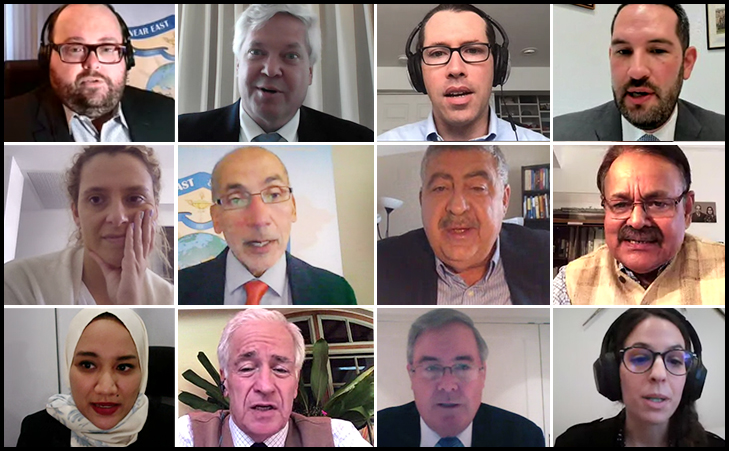 The views presented in this article are those of the speaker or author and do not necessarily represent the views of DoD or its components.