From 25 to 26 May 2021, the Near East South Asia Center for Strategic Studies (NESA), in partnership with the George C. Marshall Center for Security Studies (GCMC) and the European Institute of the Mediterranean (IEMed), conducted a Migration Workshop. The two-day program was comprised of four separate panels with eight speakers from various parts of the region. Thirty-two participants from North Africa, the Levant, Europe, and Brazil participated in the online workshop.
Migration has been reaching record highs in North African, Levantine, and EU countries. An estimated 20+ million migrants are in the EU with an estimated additional 7–8 million there illegally. The phenomenon is often portrayed as an "exodus" largely composed of illegal migrants, driven by conflict, poverty, and lack of opportunity. However, what is often overlooked in a predominantly Euro-centric approach is the positive "win-win" situation that results when both sides of the Mediterranean cooperate more constructively, collaboratively, and creatively.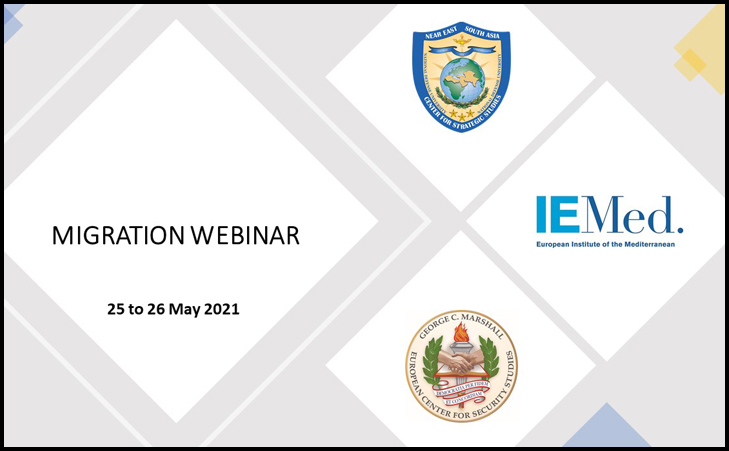 During the first scene-setting session moderated by Dr. Cuneyt Gurer, Professor Benjamin Nickels of the GCMC delved into the trends, perceptions, and reality of demographic dynamics in Africa and Europe. IEMed's Xavier Aragall gave an overview of migration in the Mediterranean. During the second session moderated by Prof. Anne Moisan, Prof. Moha Ennaji of Fes University looked at the push factors of migration in Africa and the Maghreb and the impact of Covid-19. Dr. Arslan Chikhaoui, Chairman at Nord-Sud Ventures, analyzed how aid and international cooperation programs could help interlink better migration strategies in origin countries.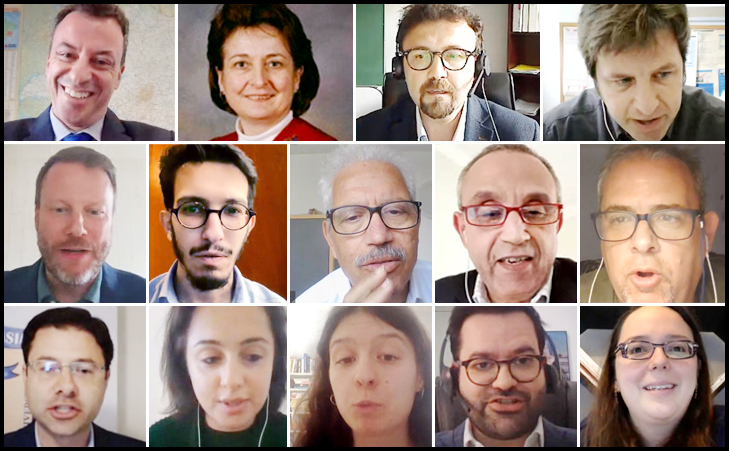 On the final day, the third session was moderated by Prof.  Michael Sharnoff and focused on migration and the Levant. Thaer Ghandour of SAIS Johns Hopkins delivered a presentation on organized crime, human trafficking, and smuggling in the Levant, while Prof. Jasmin Lilian Diab of Lebanese American University presented on internal migration challenges in the region and lessons learned. In the final session moderated by IEMed's Prof. Roger Albinyana, the focus was the European Union. Helena Hahn of the European Policy Centre presented on migration governance models, particularly under Covid-19, while Dr. Sara Benjelloun of Sciences Po focused her remarks on matching migrants' skills with available employment opportunities to better manage integration in Europe.
This concluded the NESA-AFRICOM workshop series which was originally scheduled in-person this July in Tunis. The webinar was Part II/II of the Transnational Threats/Illicit Commons NESA-AFRICOM Program for FY21. Part I/II on Transnational Threats was conducted by NESA online on 28 Jan 2021 in partnership with the William J. Perry Center for Hemispheric Defense Studies (WJPC) and the Marshall Center.
The views presented in this article are those of the speaker or author and do not necessarily represent the views of DoD or its components.