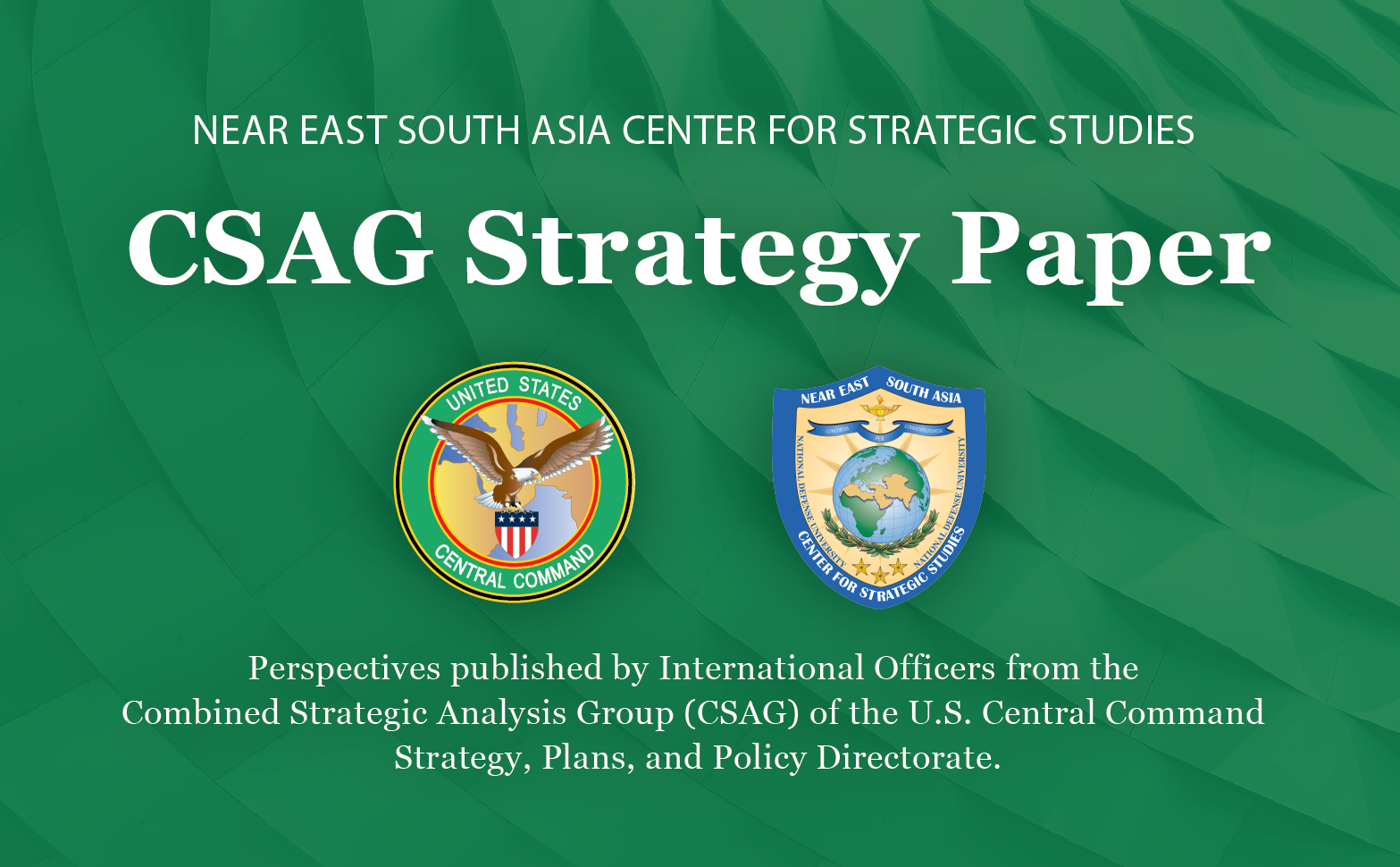 CSAG STRATEGY PAPER
By: LTC Taewon Choi, ROK Army, CSAG CCJ5
13 January 2023
Overview:
In recent years, regional cooperation has been promoted in Central Asia, and the trend of regionalization and regionalism is emerging. Regionalization can be described as a spontaneous bottom-up process. In contrast, regionalism is defined as the political will (hence 'ism' is attached as a suffix) to create a formal arrangement among states on a geographically restricted basis. – Accordingly, the word 'integrationism' in this paper can also be understood in this context. The change of leadership and foreign policy in Uzbekistan in 2016 became a turning point for regional cooperation in Central Asia. It shows epochal changes that are different from the past, including the promotion of human and material exchanges following the opening of the border, cooperation in the border region and consultations on joint responses to regional security such as the Afghan crisis. The resumed 'Central Asia Summit' in 2018 is a symbolic and important framework for regional cooperation. However, the possibility that regional cooperation in Central Asia will be institutionalized into an international organization such as ASEAN is currently low. While the US keeps an eye on the formation of 'Central Asia as a region' and the development of regionalization and regionalism, it should consider a more effective policy approach.
Key Points:
After the dissolution of the Soviet Union in 1991, Central Asia States (CAS) had established organizations for regional cooperation and integration to overcome the chaos and to cope with external threats.
When the Russia-led Eurasian Economic Community emerged, the process of integration by regional countries was halted.
Afterwards, CAS joined various international organizations (CSTO, SCO, EAEU, etc.) led by major powers.
Recently, great changes triggered by leadership changes of each state are taking place in the region.
Strengthening cooperation among countries has great potential for regionalization of Central Asia, despite various limitations and threats.
While Russia wants to maintain its existing influence, neighboring countries are also trying to expand its influence in the region.
The US should promote cooperation and strengthen ties with CAS in order to respond to changing trends in the region.
View other USCENTCOM Combined Strategic Analysis Group (CSAG) papers here.
The opinions and conclusions expressed herein are those of a number of international officers within the Combined Strategic Analysis Group (CSAG) and do not necessarily reflect the views of United States Central Command, not of the nations represented within the CSAG or any other governmental agency.