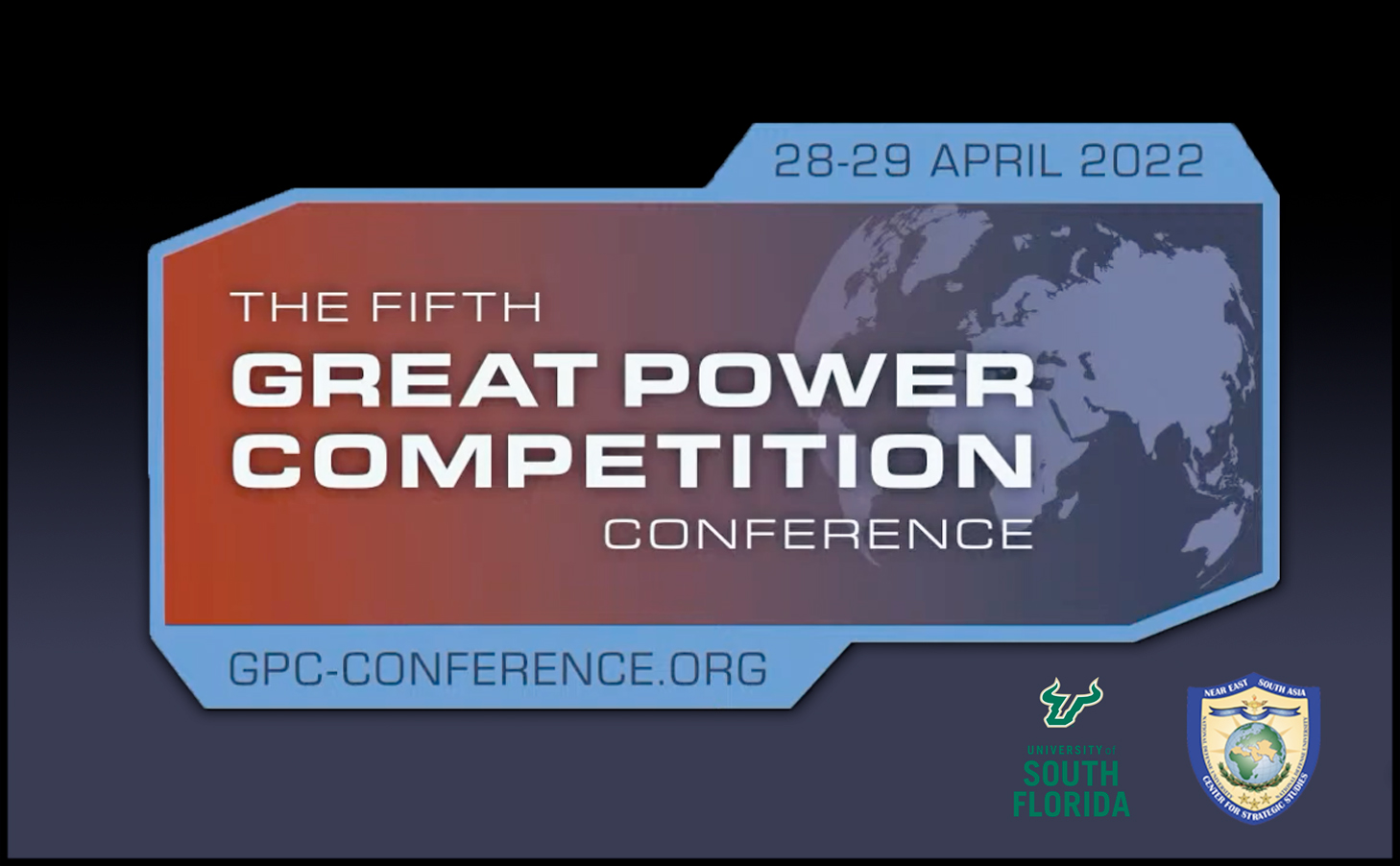 On 28–29 April 2022, The University of South Florida (USF) College of Arts and Sciences and the Near East and South Asia (NESA) Center for Strategic Studies hosted the 5th Great Power Competition Conference titled "The Future of National Security After 9/11: Where We are We Now? Where Will We be in 10 Years?" The semi-annual conference was dedicated to the candid examination of the United States' ever-changing role on the world stage. This installment was the second in a two-part series that began with the September 2021 event examining the 20th anniversary of 9/11.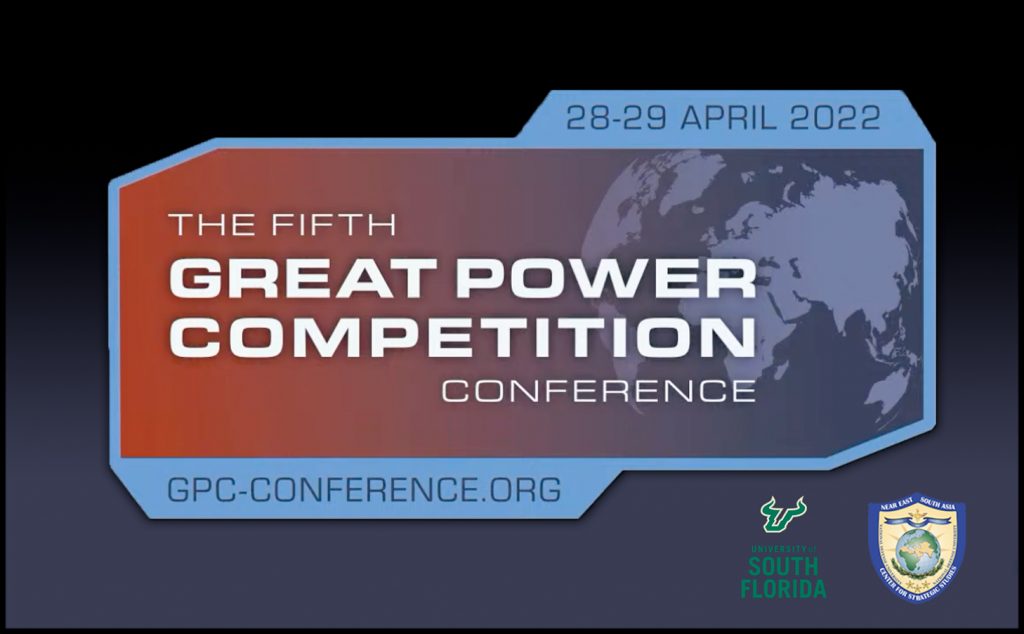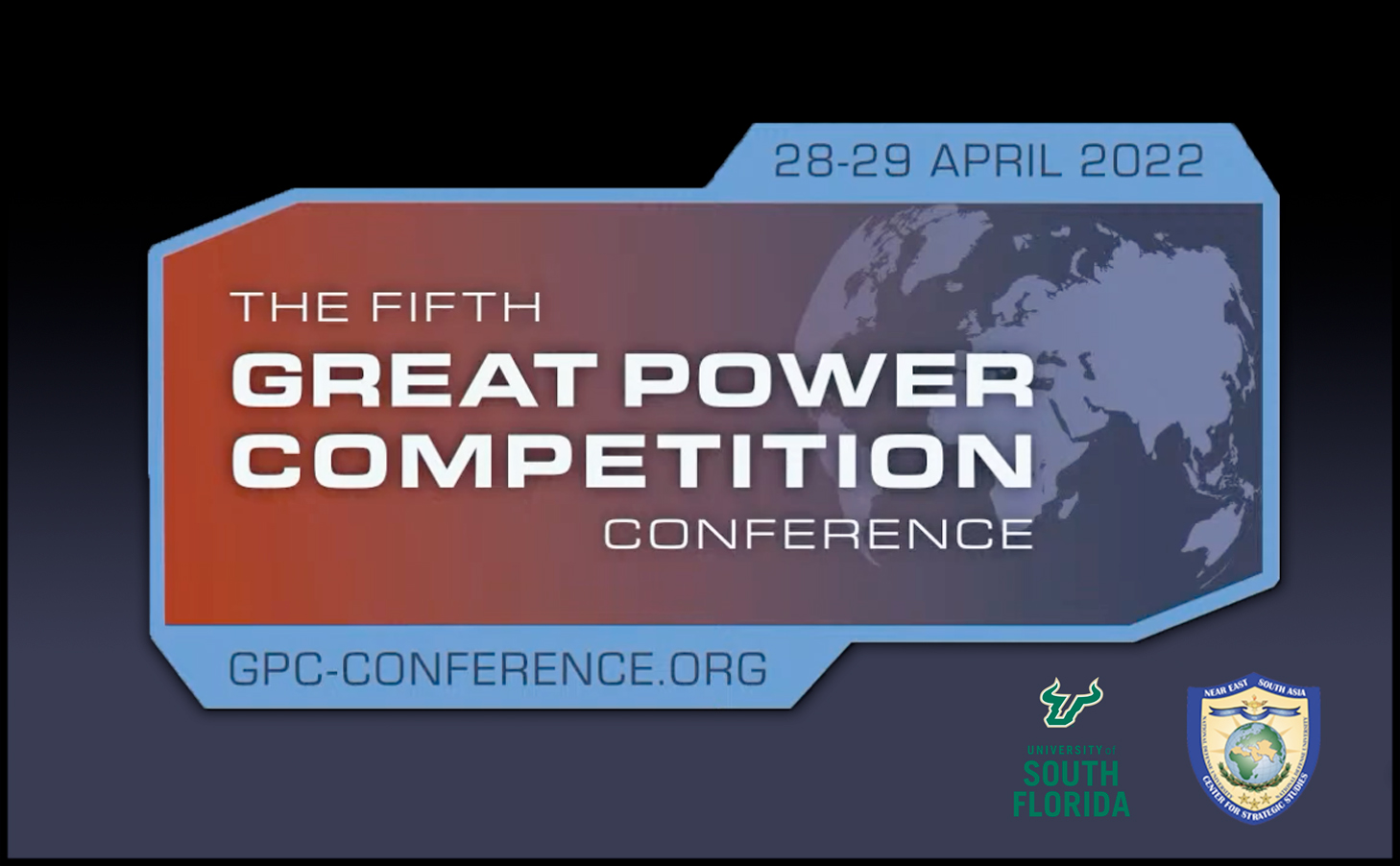 The conference focused forward, asking if the nation had made adequate changes to practices and policies to prevent a similar surprise attack from happening again and exploring how prepared—or unprepared—we are for the changing future. The event examined where the U.S. is today as a result of some of the dramatic changes to U.S. foreign and domestic policy, counterinsurgency, counterterrorism, law enforcement, intelligence gathering, countering violent extremism, and military operations brought on by the terrorist attacks of September 11, 2001.
A distinguished group of speakers from federal, military, law enforcement, and private sectors provided a wealth of first-hand insight and a variety of perspectives for a critical examination of the issues facing our nation. To examine these critical issues, USF in collaboration with Cyber Florida, brought together a roster of former federal officials who led policy restructuring initiatives post-9/11, including keynote speakers U.S. Senator Joseph I. Lieberman, former Chairman of the Homeland Security and Governmental Affairs Committee who led the fight to create the Department of Homeland Security; U.S. Representative Mike Rogers, former Chairman of the House Permanent Select Committee on Intelligence; and General Michael Hayden, former Director of the National Security Agency and the Central Intelligence Agency. These individuals, with other esteemed "formers" (former Secretary of Homeland Security Michael Chertoff, former Under Secretary of Defense Michèle Flournoy, and former Assistant Secretary of State for Intelligence and Research Ellen E. McCarthy) brought a historical perspective to the drastic changes made to U.S. policy and structure, particularly within the intelligence community, as well as their personal takes on how far we've come and what more needs to be done to prepare for the future. Several current officeholders provided their perspectives as well, including Jen Easterly, Director of the Cybersecurity and Infrastructure Security Agency; Assistant Attorney General for National Security Matthew Olsen; Under Secretary of Defense for Intelligence and Security Ronald Moultrie, and fresh off retirement as commander of U.S. Central Command, General K. Frank McKenzie, Jr.

For more information visit www.GPC-Conference.org to read about the event, the full agenda, list of speakers, and access the session video recordings. Access the videos directly here Day 1 and Day 2.
The views presented in this article are those of the speaker or author and do not necessarily represent the views of DoD or its components.