On 10 February 2022, the Near East South Asia Center for Strategic Studies (NESA Center) hosted a modified version of its popular Washington Seminar Series titled "Biden Administration Foreign Policy – An Assessment and the Way Forward." The group from nearly 30 embassy communities was welcomed by NESA Center Academic Dean Dr. Roger Kangas along with NESA Center Professor Dr. Gawdat Bahgat, who moderated the two-hour virtual seminar.
Speakers Ambassador Gerald M. Feierstein (Senior Vice President of the Middle East Institute) and Aaron D. Miller (Senior Fellow on U.S. Foreign Policy at the Carnegie Endowment for International Peace) kicked off the conversation. The speakers touched on topics such as the forces that shape U.S. foreign policy under any administration, the impact of Afghanistan and domestic politics on foreign policy and international relations, Global Power Competition with Russia and China, the nuclear negotiations with Iran, and the foreign policy challenges in the coming three years. Discussions were held under Chatham House Rule to promote an open exchange of ideas, where speakers then went into greater depth on some of the issues that the participants wanted to discuss.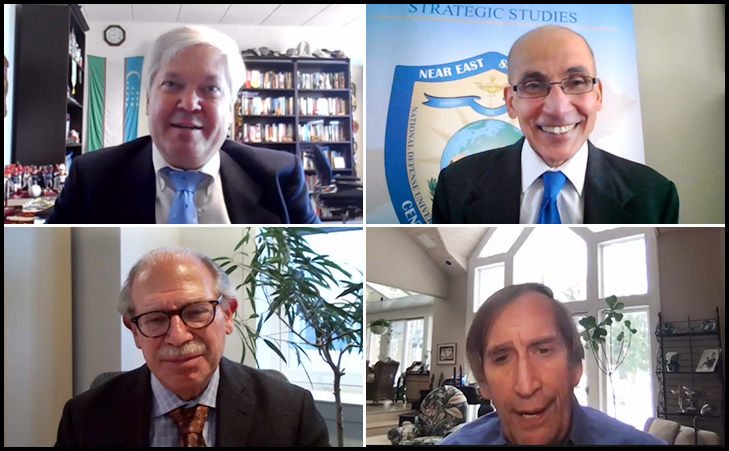 The views presented in this article are those of the speaker or author and do not necessarily represent the views of DoD or its components.