From 22–25 May 2023, the NESA Center conducted a seminar titled "Dynamics of Countering Human Trafficking in South Asia and the Gulf." The four-day workshop was held in Muscat, Oman. It was designed to help participants assess, analyze, and identify opportunities to effectively counter human trafficking in South Asia and the Gulf and improve regional coordination and cooperation to dismantle illicit networks in the area. The creation, dissemination, and use of standard operating procedures for victim identification and referral to rehabilitation services was a focus of the seminar.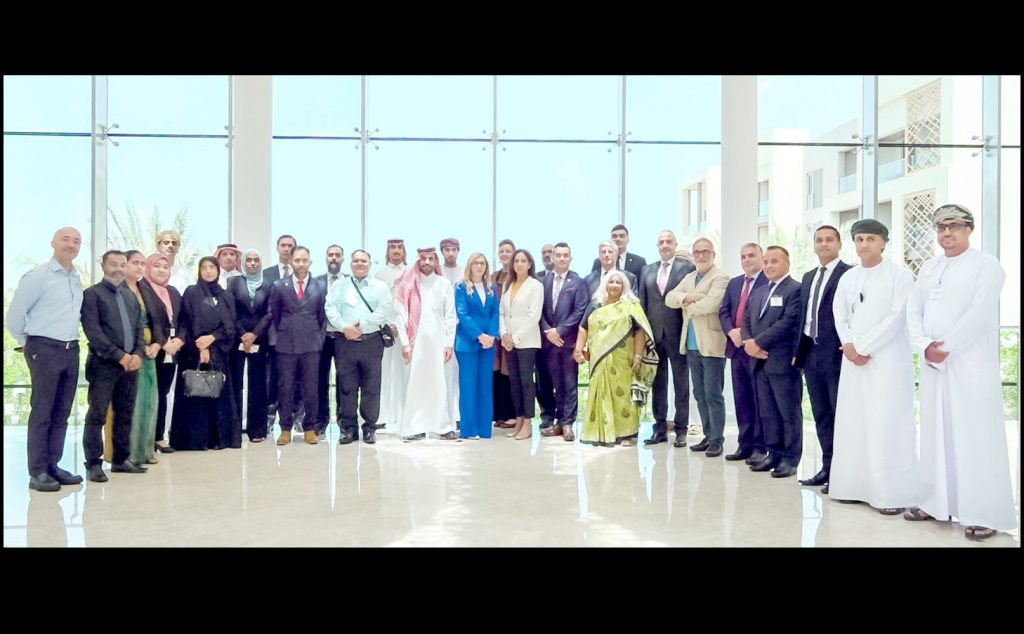 The seminar started with welcomes by Course Director Distinguished Professor Dr. Hassan Abbas; NESA Center Deputy Director COL David Lamm, USA (Ret.); and Director of Foreign Issues of Consular Department, Foreign Ministry Sultanate of Oman Tahra Hamood Ibrahim Al-Zadjali. The first day focused on "Defining the Challenge," covered by a few sessions with NESA Center Professor Dr. Wayne Clark; King's College London Professor Parosha Chandran; and DHS Country Attaché, Homeland Security Investigations Dean Cunningham. The seminar continued on Tuesday with the topic focus of "Dynamics of Countering Human Trafficking" with University of Aberystwyth (United Kingdom) Professor Marco Odello; Superintendent of Police, lead of Human Trafficking unit, Federal Investigation Agency (Islamabad) Amna Baig; and U.S. Department of Homeland Security Special Agent (Ret.) Victor Vartanian. The following day on Wednesday, the focus was on "Best Practices" with the Head of the Research and Studies Division at the Internal Security Forces (Lebanon) Dr. Elie Al Asmar; American Institute of Artificial Intelligence CEO Dr. Al Naqvi; and Jindal Global Law School and Director for Women's Rights (New Delhi, India) Dr. Saumya Uma. The final day's topic was "What is to be Done?" with Former Police Chief Superintendent (UK) Ellie Bird; Dr. Hassan Abbas; Dr. Saumya Uma; and Dr. Wayne Clark. Closing remarks were conducted by Dr. Hassan Abbas, and concluding remarks from U.S. Embassy  Representative, Chargé d'Affaires Junaid "Jay" Munir.
Each day began with a panel presentation from a multinational panel of experts analyzing the nature of the challenge and a guided discussion with the entire group. In the second session of each day, participants learned from practitioners' perspectives and focused on problem-solving analytical tools. On the final day of the workshop, participants collaborated through a guided conversation on utilizing the knowledge gained, and analytical skills learned to develop a strategy to counter human trafficking in the region. Participants included representatives from Bangladesh, Kosovo, Malaysia, Maldives, Nepal, Oman, Pakistan, Qatar, Saudi Arabia, Sri Lanka, Türkiye, and Turkmenistan.
Read about the previous NESA Center Dynamics of Countering Human Trafficking Seminars.
https://nesa-center.org/tag/dynamics-of-countering-human-trafficking
The views presented in this article are those of the speaker or author and do not necessarily represent the views of DoD or its components