NESA Center Executive Officer Sam Marrero moderated a roundtable with His Excellency Yemeni Ambassador Mohammad Al-Hadhrami and NESA Center Faculty on Thursday, 28 July 2022, at 1330–1500 in Washington, DC. Ambassador Al-Hadhrami began his tenure as Ambassador in March 2022, having served prior to that as the Minister of Foreign Affairs of Yemen. A NESA alumnus, Ambassador Al-Hadhrami completed the NESA Executive Seminar in 2014 and a Washington Seminar in September 2014. He also participated in the Red Sea Arena Dialogue in April 2019.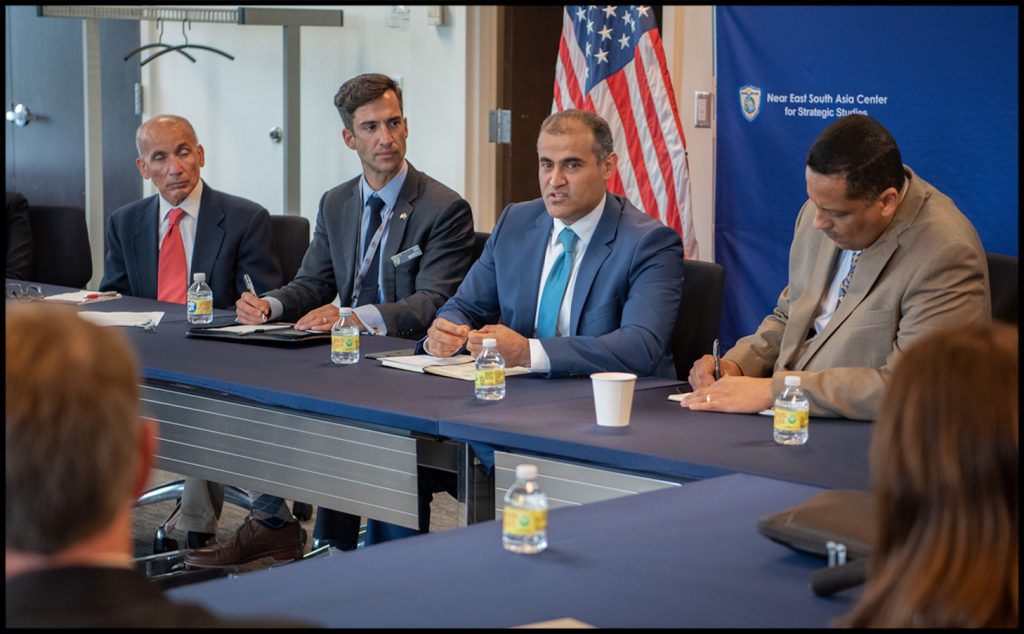 The Near East South Asia (NESA) Center for Strategic Studies has an extensive history of hosting Yemeni participants, going back more than 20 years. With 437 total alumni, the NESA Yemeni participant alumni group is among the most engaged on NESA social media and alumni surveys. Ambassador Al-Hadhrami's Executive Advisor, Adonis Fakhri, who participated in the roundtable as well, is also a NESA alumnus, having attended the Washington Embassy Orientation in 2017, as well as Washington Seminar Luncheons in February 2019 and November 2018. Ambassador Al-Hadhrami gave remarks and took questions on the ongoing Yemeni Civil War, the state of Yemen's economy, as well as the implications for the Yemeni conflict of President Biden's recent trip to the Middle East.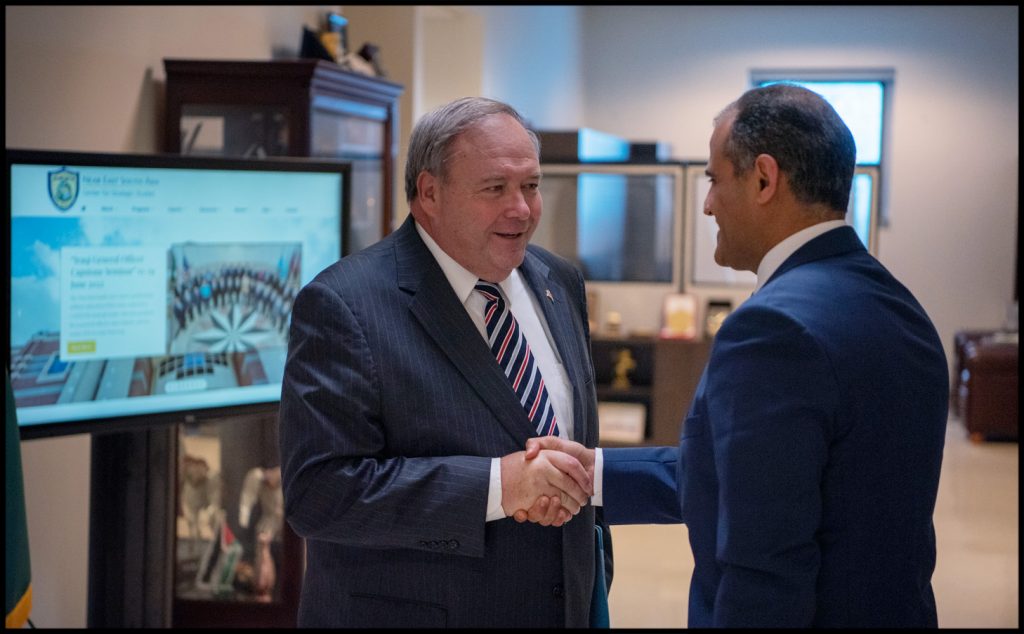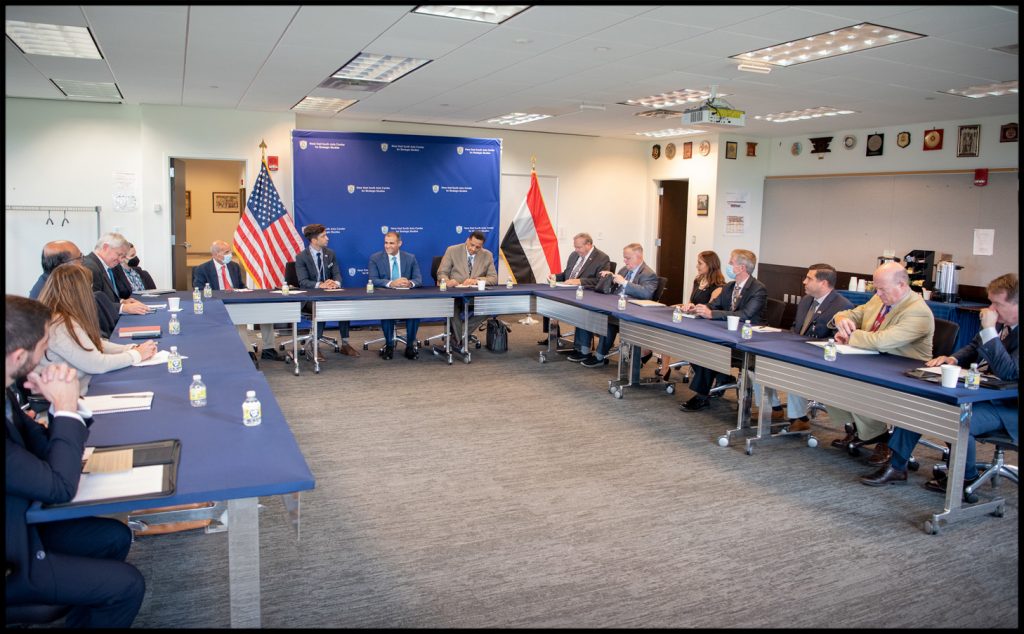 The views presented in this article are those of the speaker or author and do not necessarily represent the views of DoD or its components.