On 28 and 29 June 2022, the Near East South Asia Center for Strategic Studies (NESA Center) along with the Caspian Policy Center (CPC) hosted the Caspian Security Conference titled "What Comes Next for the Caspian Region Following the Russian Invasion of Ukraine." The virtual seminar consisted of two panels. The first panel, titled "The Developing Roles of International Security Organizations in the Caspian Region," was welcomed by NESA Center Academic Dean and Caspian Policy Center Board member Dr. Roger Kangas and moderated by NESA Center Assistant Professor Brianne Todd. The panel discussed the evolving role that NATO, the Collective Security Treaty Organization (CSTO), and the Shanghai Cooperation Organization (SCO) play in the Caspian region.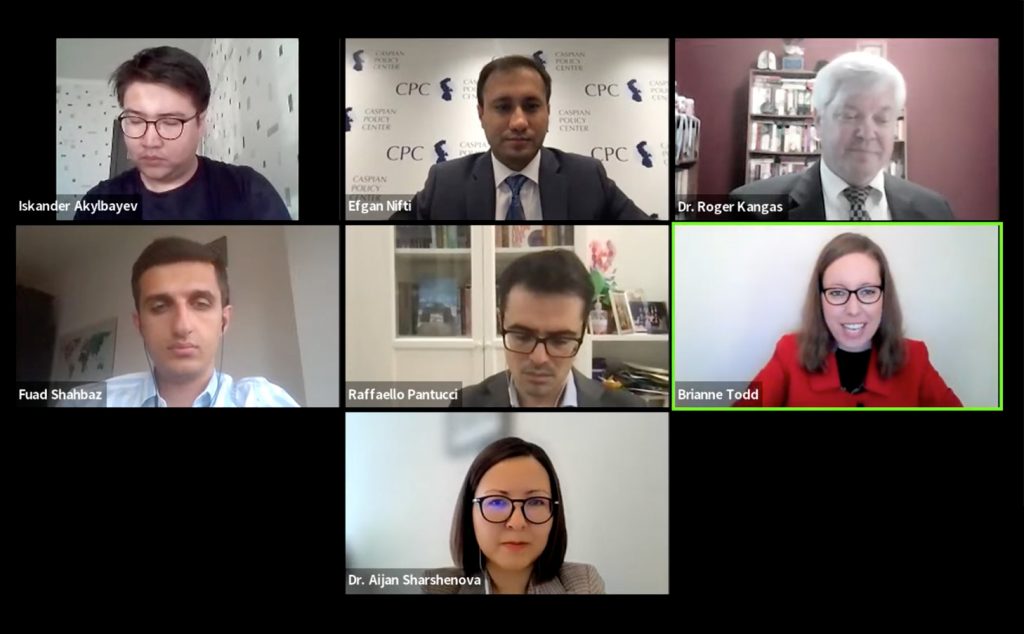 The second panel, titled "The Future of Asymmetric and Hybrid Threats in the Caspian Region," was introduced by Caspian Policy Center CEO Efgan Nifti and moderated by Caspian Policy Center Senior Fellow and Board Member Ambassador (Ret.) Allan Mustard. The panel discussed the asymmetric and hybrid threats faced by the Caspian states and how the United States and the region's governments can work together to maintain resilience against future challenges.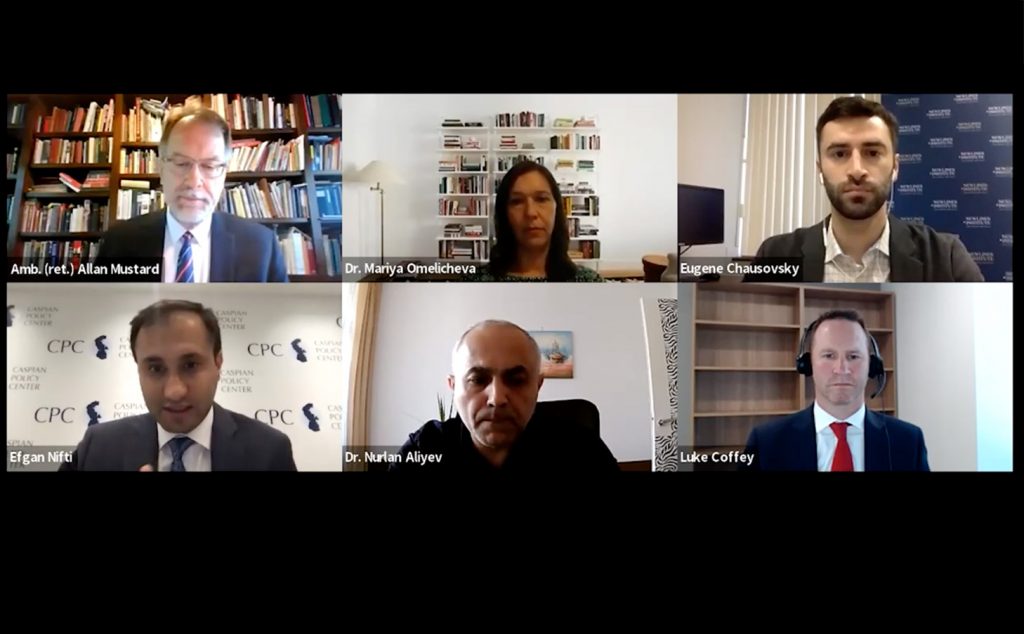 Each day, the panel met for about 90 minutes, which started off with short opening remarks from each speaker. The participants then submitted questions in the chat to our speakers, who provided thoughtful analysis and insights. More about the conference and recordings are available below.
Read more about the conference.
The views presented in this article are those of the speaker or author and do not necessarily represent the views of DoD or its components.