The National Defense College (NDC) of the United Arab Emirates (UAE) sent a student delegation to the Near East South Asia (NESA) Center for Strategic Studies for two days of classroom instruction as part of their Washington Study Visit on 8–9 March 2023. Previously, the group visited the Pentagon, where they met with senior Office of the Secretary of Defense (OSD) and Joint Staff Middle East policy makers and toured the building with NESA Center Professor David Des Roches.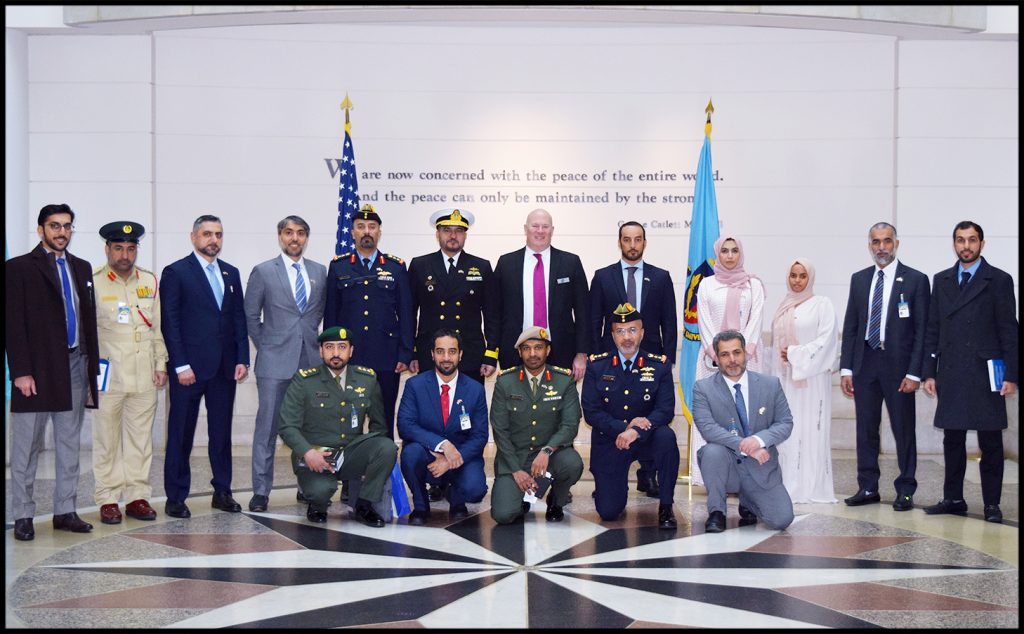 The UAE NDC student group heard from leading experts on issues of modern security. Speakers included: David Des Roches, Associate Professor, NESA Center; Dr. Gawdat Bahgat, Professor, NESA Center; James Gallagher, President, The Gallagher Group LLC.; and Dr. Frank Hoffman, Senior Research Fellow, Institute for National Strategic Studies at National Defense University (NDU).
The delegation's visit marks the latest step in a partnership between the NESA Center and the UAE Armed Forces Defense University. NESA has been a partner of the UAE NDC since its inception and has hosted visits from UAE armed forces groups for over a decade. Brigadier General (Navy) Mohammed Hamad Al Kaabi and UAE NDC Professor Dr. Nikolas Gardner led the delegation. The NESA operational lead was Senior Events Program Planner Benjamin Allgor, and the academic lead was Professor David Des Roches.
The views presented in this article are those of the speaker or author and do not necessarily represent the views of DoD or its components.