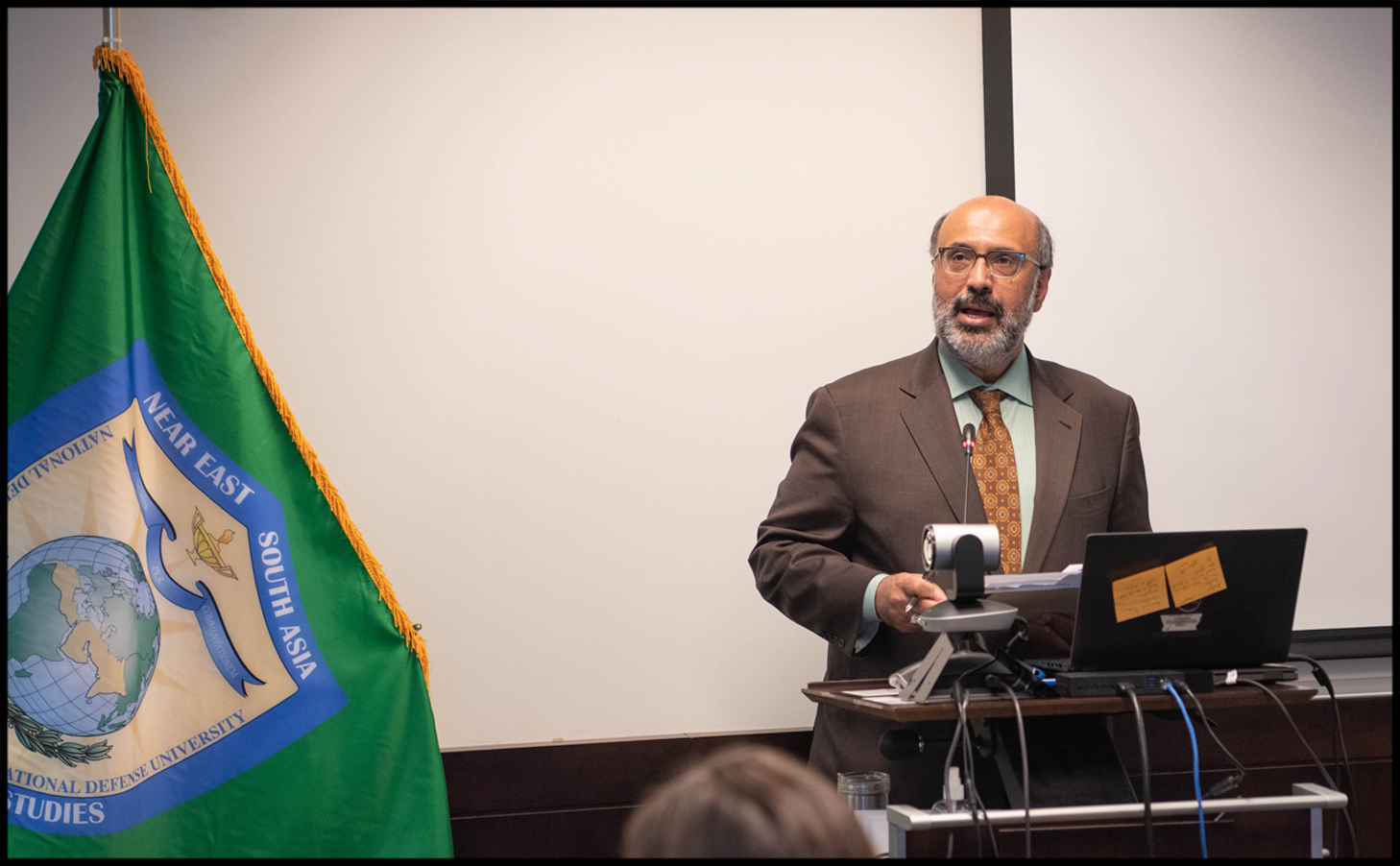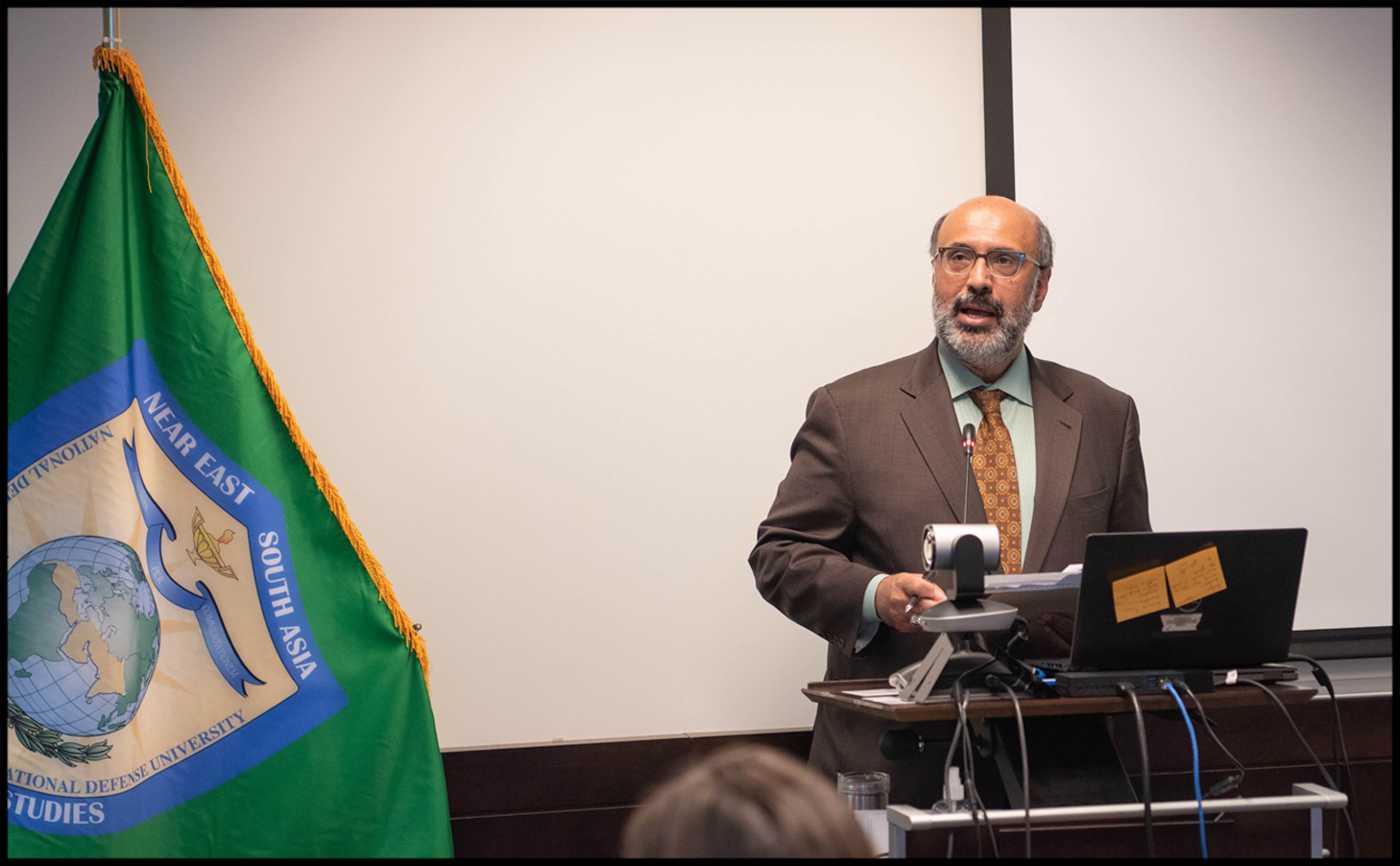 From 27 February–3 March 2023, the Near East South Asia (NESA) Center for Strategic Studies hosted a Combating Transnational Threats Senior Executive Seminar (CTSES) titled "Countering Narratives of Extremist Organizations: Managing Disinformation" in Washington, D.C. NESA Center Deputy Director COL David Lamm, USA (Ret.), and Course Director Distinguished Professor Dr. Hassan Abbas started the seminar with a welcome and introduction. The five-day seminar focused on the potent and alarming dangers violent extremist organizations pose. Many states in the NESA region have undertaken strong measures to degrade, isolate, and destroy these organizations, but many still exist, and some are thriving. The violent extremist organizations have adapted and used technological advances, new media platforms, and new areas of operations to their advantage. The seminar analyzed the scope and extent of the challenge posed by extremist narratives. It facilitated conversations on lessons learned from effective campaigns, both in the hard and soft power domains and especially in countering extremist narratives. There was a particular focus on how extremist groups organize, recruit, utilize different means of communication—including disinformation campaigns, and build their narratives to think about strategies to counter these efforts.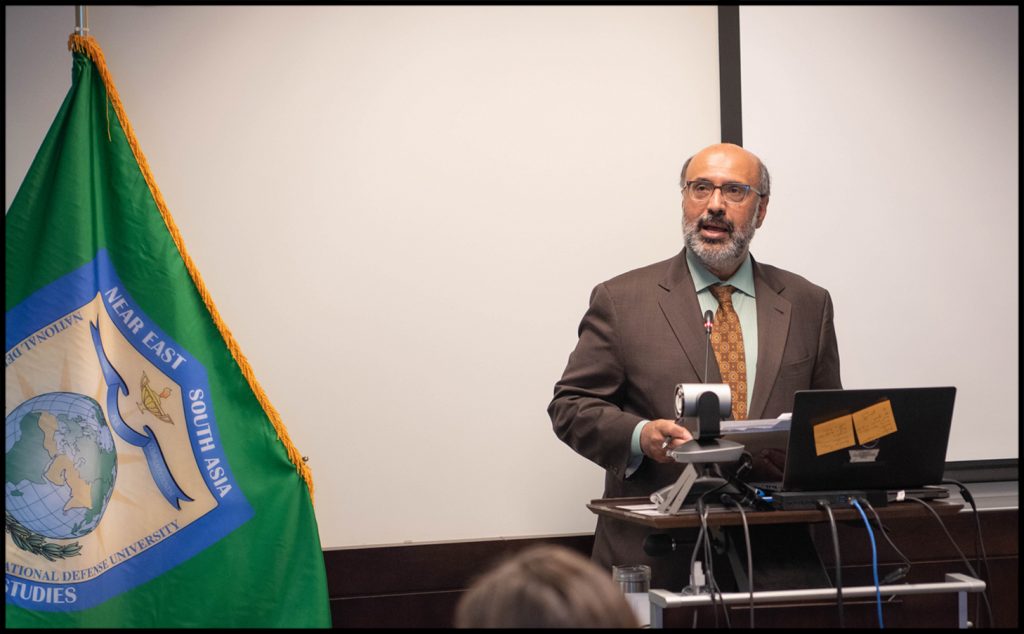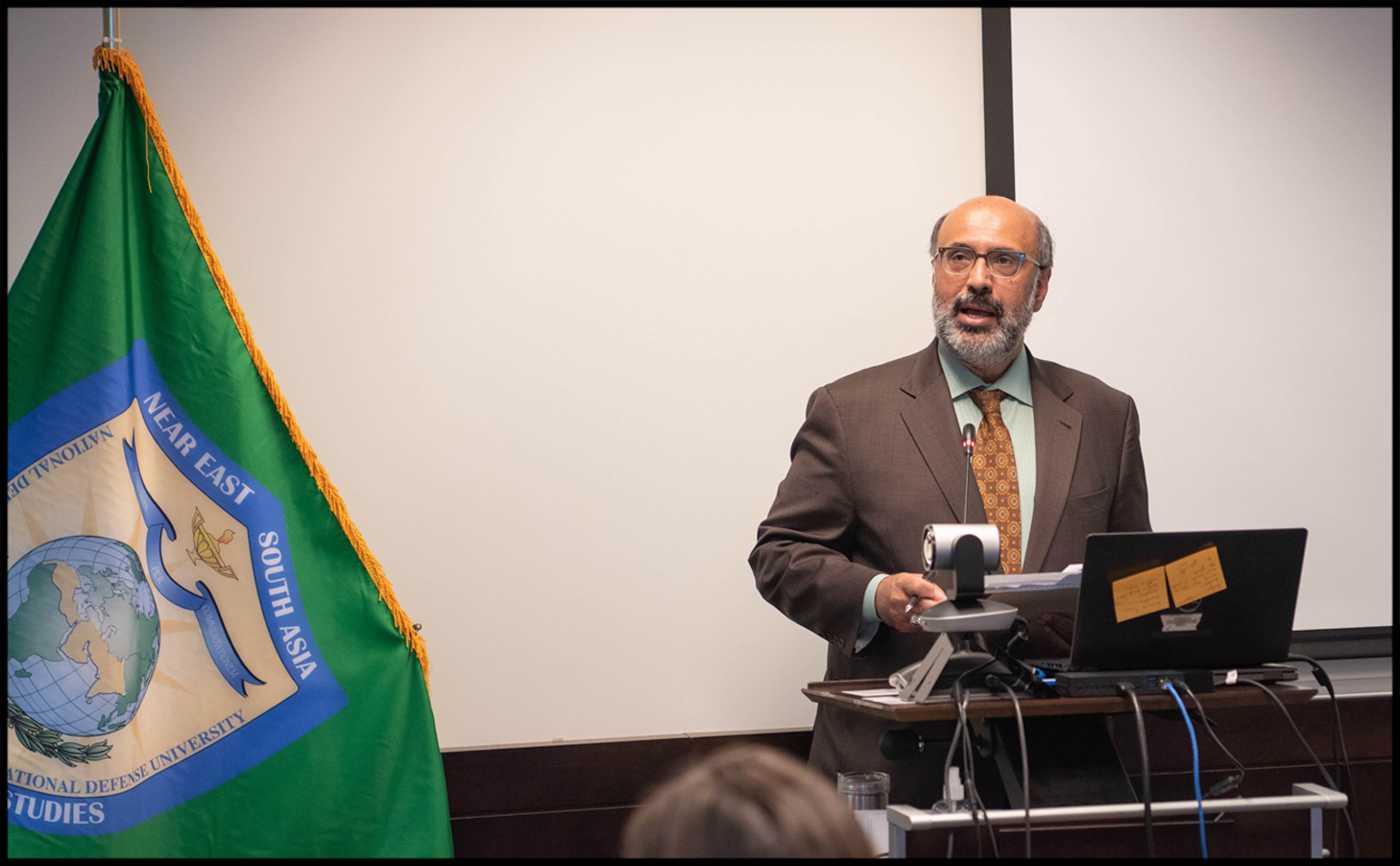 Distinguished Professor Dr. Hassan Abbas led the seminar and moderated discussions with Distinguished Professor Ali Jalali and Professor Dr. Richard Russell. The CTSES engaged with 35 participants from 25 countries. Eighteen sessions began with speakers, followed by question-and-answer sessions with participants under Chatham House rules.
Leading experts in the field delivered lectures on a variety of relevant topics. NESA Center experts included Adjunct Professor Jennifer Jefferis and Professor of Practice Brianne Todd, with guest speakers including Professor Bruce Hoffman, Professor Rauf Arif, Professor Dr. Tricia Bacon, Geneive Abdo, Dr. Nadia Gerspacher, Professor Dr. William Lawrence, Lisa Curtis, Mohammad Israr Madani, Dr. Farah Pandith, Dr. Ali Naqvi, Michael Dorris, Wahiduzzaman Noor, Dr. Kamran Bokhari, and Dr. Nelly Lahoud.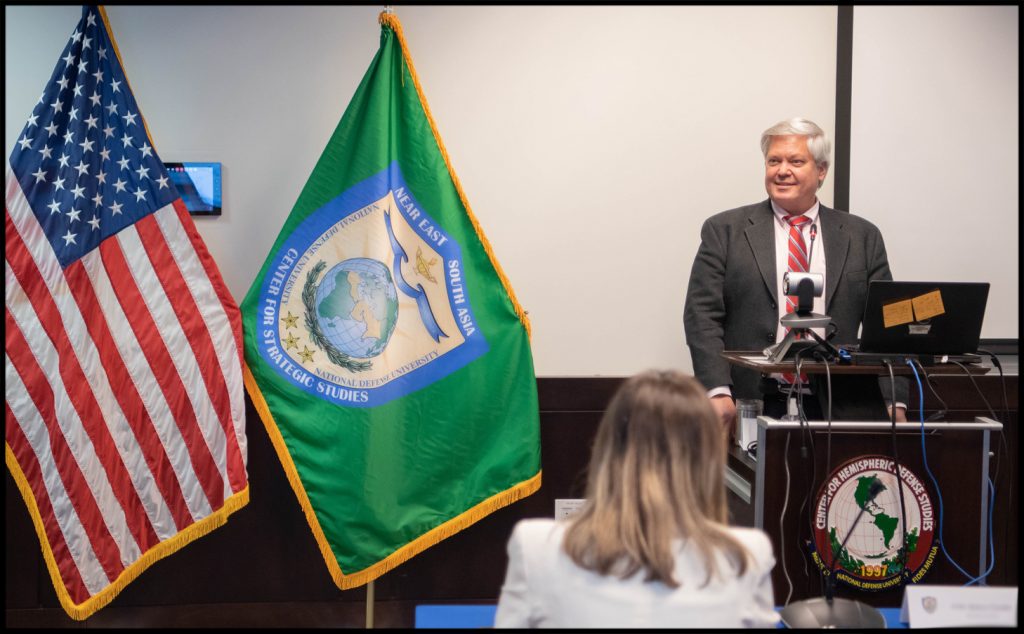 Read about the previous CTSES from 12–16 September 2022 on Information Warfare.
Combating Transnational Threats Senior Executive Seminar: Information Warfare
The views presented in this article are those of the speaker or author and do not necessarily represent the views of DoD or its components.