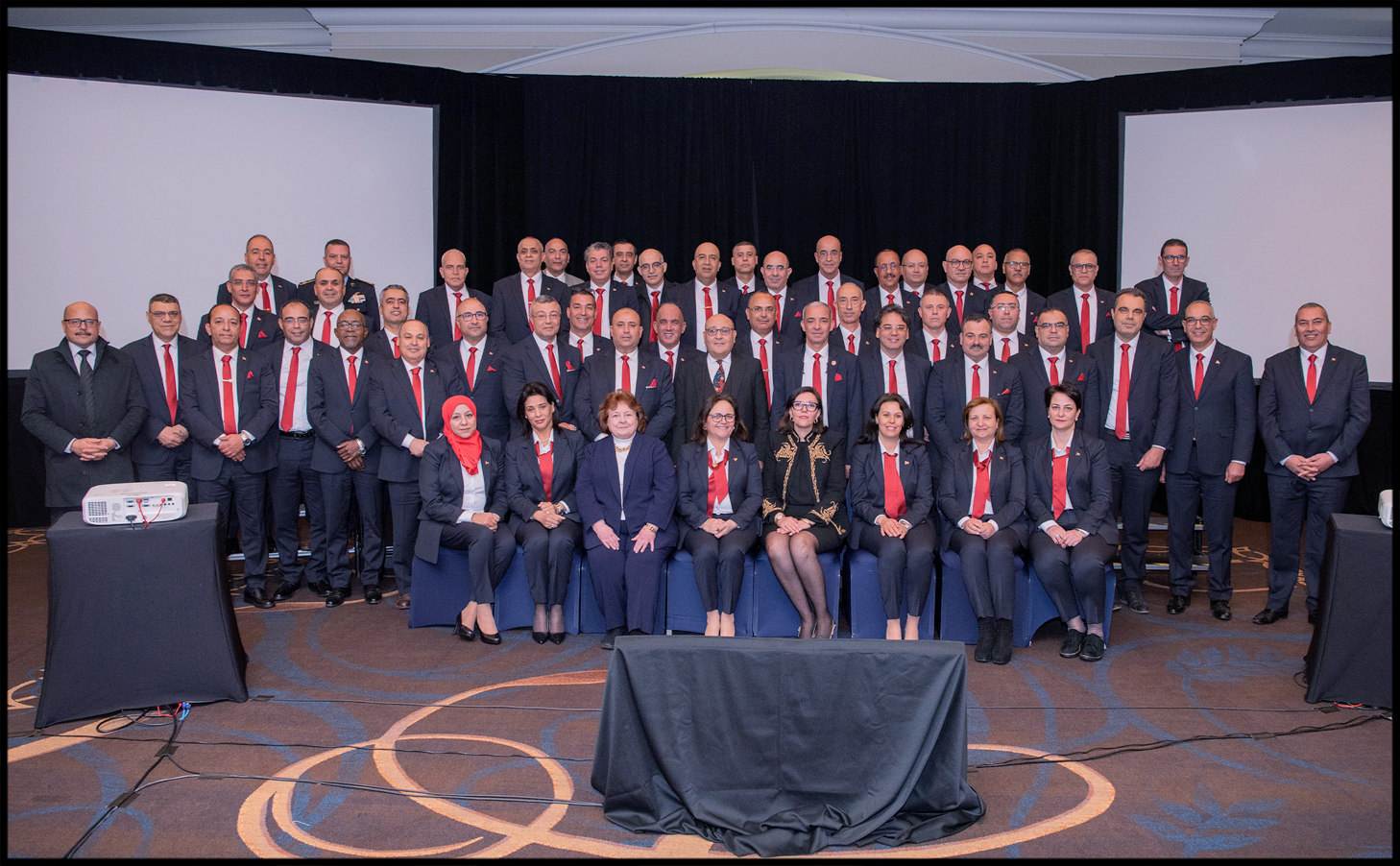 From 6–15 March 2023, the Near East South Asia (NESA) Center for Strategic Studies, in partnership with U.S. Africa Command (AFRICOM), held its twelfth annual Tunisian National Defense Institute (NDI) National Security Seminar for 49 senior government officials from 18 Tunisian agencies. Joining the program from the Embassy of the Republic of Tunisian here in Washington, D.C. were Elkansa Arfaoui Harbaoui, Counselor, and the new Defense Attaché S. Col Ferid Amor (a 2019 NDI graduate).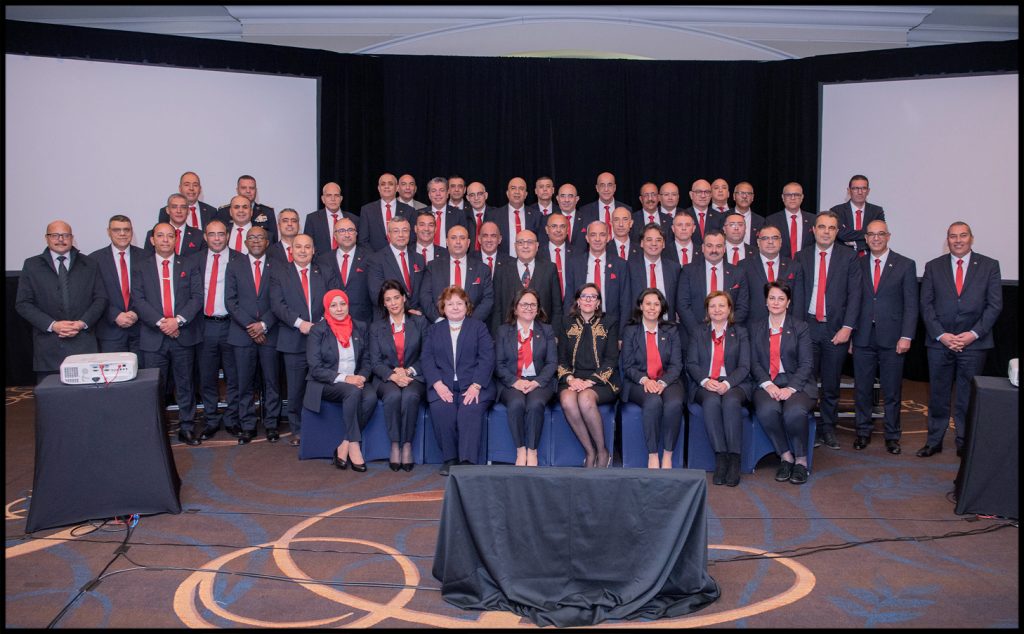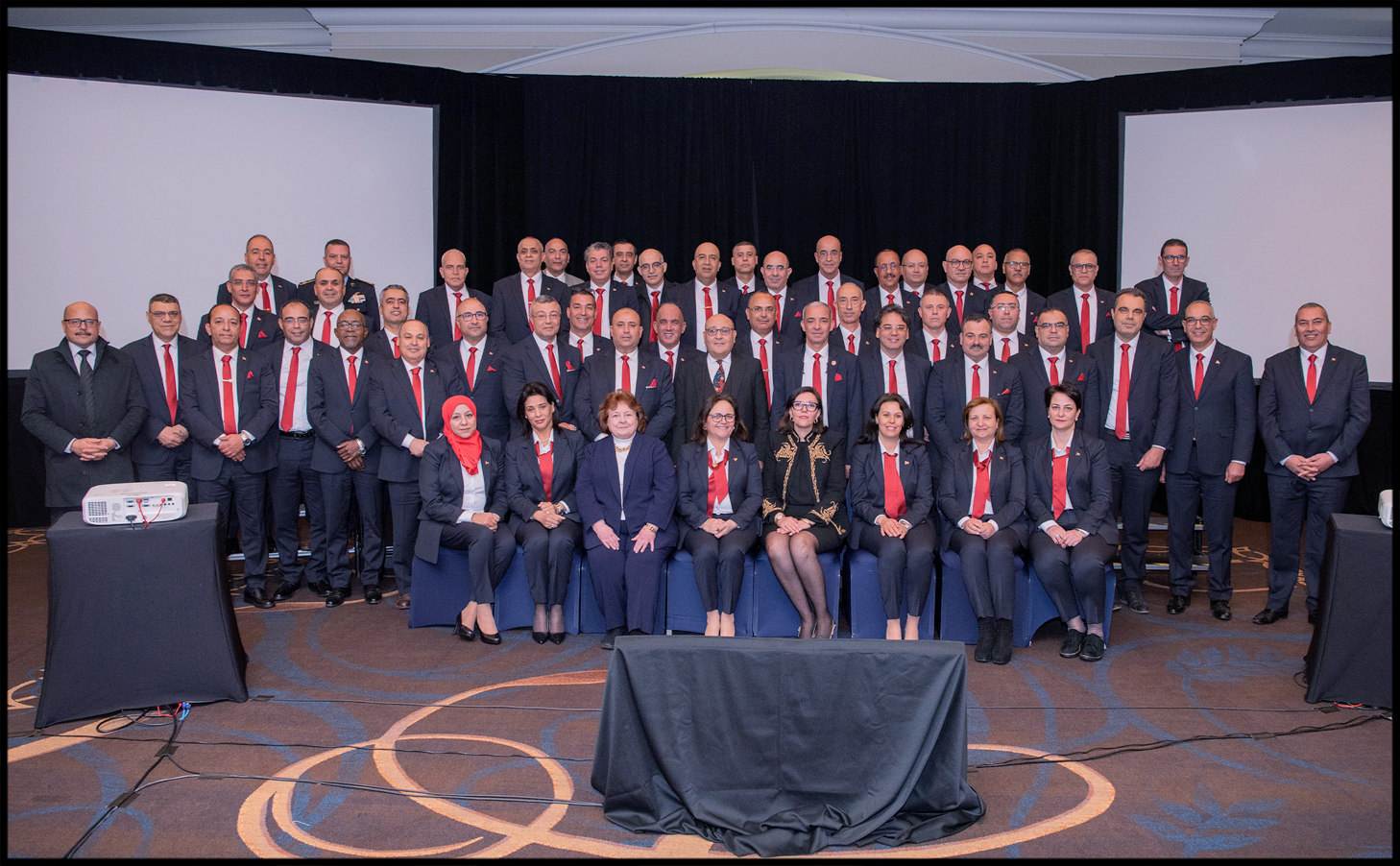 Led by its Director, Sr Col Abdelkader Adouni, the NDI is a year-long Ministry of Defense program in its 40th year. It brings a diverse group of interagency representatives together twice weekly for an academic year to advance whole-of-government approaches to critical national security and political challenges. Each class is assigned a unique research theme by the Minister of Defense. This year's assignment was "Food and Energy Security Impacts of the Ukraine War." This is the 12th year in the NESA-AFRICOM partnership with the Tunisian National Defense Institute. The objective of the program is to better inform Tunisia policymakers going forward as they address the economic ramifications felt in Tunisia as a result of the Ukraine War and ideas on how best to develop new policy options.
Course Director Professor Anne Moisan led the seminar with this year's focus on developing resilient policy options to best and positively leverage Tunisian comparative advantages as it deals with the economic fallout of the Ukraine War. It was also centered on assisting the participants in their assigned research and to better equip them as Tunisia continues its democratic transition and addresses its short and long-term economic challenges exasperated by COVID-19.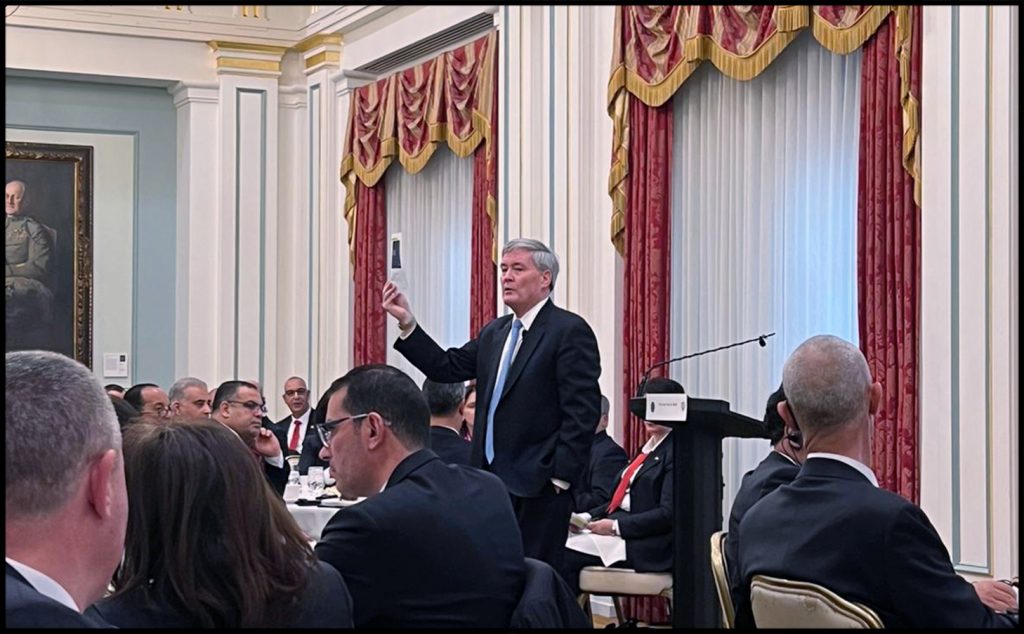 Sessions focused on long-term global trends, ongoing opportunities and challenges associated with Tunisia-U.S. bilateral relations, food and energy impacts on North Africa, insights on possible Biden Administration Middle East foreign policy as a result of the Ukraine conflict, the future direction of AFRICOM engagements, as well as on information pertinent to the class's assigned theme on food and energy insecurity. To that end, participants received presentations from fourteen speakers.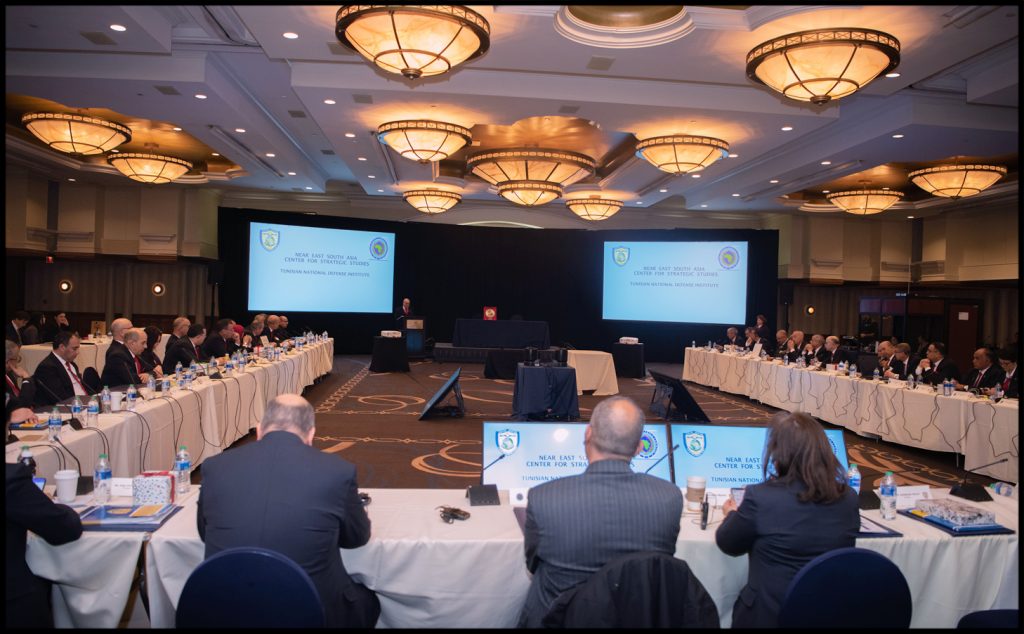 Presentations began with a series provided by Dr. Michael Brown, Professor at George Washington University, on "Regional Trends and the 'Top Ten List' for Leaders"; Her Excellency Ambassador Hanene Tajouri, Ambassador of the Republic of Tunisia to the U.S. on "Tunisia-US Bilateral Relations"; LTG Terry Wolff, USA (Ret.), Director of The NESA Center on "The U.S. Approach to the Middle East and the Ukraine Conflict"; Jeffrey Hulse, Deputy Director for North Africa, Office of North African Affairs, U.S. State Dept. and Mark Stamilio, Principal Director, African Affairs, OSD/Policy on "The U.S. Evolving Role in Africa"; and BG David Pritchett, Director of the Joint Staff, Joint Forces Headquarters, Wyoming National Guard/State Partnership Program with Tunisia on "U.S. Defense/WYNG: Security Partners in Africa."
The seminar then took a deeper dive into the assigned theme with analyses by Edward A. Burrier, Senior Advisor, Private Sector Engagement, United States Institute of Peace on "The Three-Headed Hydra: Food, Fuel & Finance Crises and What Lies Ahead"; Dr. Michaël Tanchum, Non-Resident Scholar, Universidad de Navarra, Spain and Senior Fellow, Austrian Institute for European and Security Policy (AIES) on "The Fragile State of Food and Energy Security in the Maghreb"; Dr. Sarah Gamberini, Senior Fellow, National Defense University, Center for the Study of Weapons of Mass Destruction (CSWMD) on "Disinformation Weaponizing the Food and Energy Crisis"; Dr. Marcus King, Professor of Practice in Environment and International Affairs, School of Foreign Service, Georgetown University on "The Nexus of Climate and Food/Energy Insecurity"; Ilan Berman, Senior Vice President, American Foreign Policy Council on "The Food, Fuel and Finance Crisis As A Result of the Ukraine War"; and Dr. Jerome Glenn, Co-founder and CEO, The Millennium Project on "Futures Research and Black Swans."
Read about the previous TNDI, held from 21–31 March 2022.
The views presented in this article are those of the speaker or author and do not necessarily represent the views of DoD or its components.