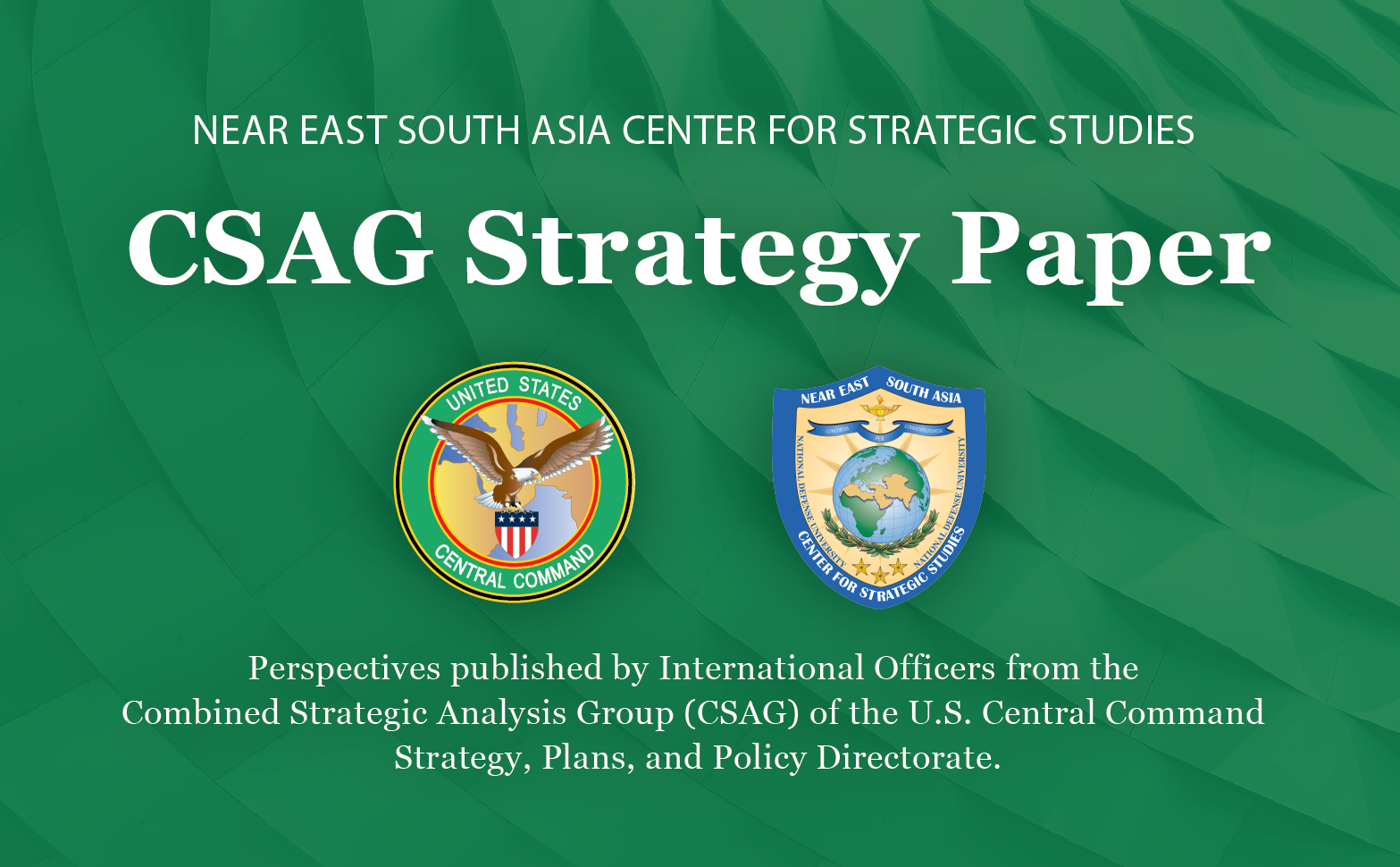 CSAG STRATEGY PAPER
By: LTC Jussi Puustinen, FIN Army, CSAG CCJ5
06 March  2023
Overview:
Türkiye has quite a unique position in many perspectives e.g., geographically, geopolitically and geoeconomically. It lies at the intersection of Europe, the Middle East and Central Asia (and Africa) with ties to all of them; it has a land connection to the CENTCOM AOR, and it controls the entry to and from the Black Sea. It is a member of NATO and a dialogue partner with Shanghai Cooperation Organization (SCO); it has strong ties to both East and West. It is militarily involved in Syria and throughout the Russian invasion of Ukraine, Türkiye has balanced between Russia and Ukraine and its allies.
The international balance of power is in motion. The post-Cold War era of unipolarity is contested towards multipolarity, and this era is seen as one of strategic competition. The balance of power in the vicinity of Türkiye changed when the U.S. withdrew from Afghanistan and is tilting towards the Indo-Pacific. Since then, the U.S. has a noticeably smaller posture in the CENTCOM AOR. At the same time, China is signing agreements and investing in the AOR countries and wants to contest the international order and the U.S. domination. While China is on the rise and growing its influence in the AOR, Russian influence globally and within the AOR is decreasing after its peak until the invasion of Ukraine. All this opens room for Türkiye to take advantage of the evolving situation.
Türkiye has recently been active in foreign policy, and it has become clear that it seeks to leverage the current situation to strengthen its position for more influence. This paper shows some of Türkiye's actions and discusses the possible results of these actions and some of the reasons behind them. In this way it tries to outline the role of Türkiye adjacent to CENTCOM AOR and finally suggests some recommendations from the conclusions.
Key Points:
Türkiye has a unique geographic position that connects it historically, culturally, economically and geopolitically with Europe, Central Asia, the Middle East and even Africa, but Türkiye's influence at CENTCOM AOR has been limited so far.
Türkiye has improved relations with many of its former rival countries, while President Erdoğan is willing to pursue benefits, even if it would hurt its traditional Western allies.
Foreign policy efforts are taken to help the troubled economy, to secure another tenure for President Erdoğan and to quickly secure gains by leveraging the current strategic environment. So far it seems that it is maneuvering successfully within different blocs.
Türkiye's role in adjacent and among CENTCOM AOR is rising, but it remains to be seen whether President Erdoğan can position Türkiye for greater and enduring influence on CENTCOM AOR.
View other USCENTCOM Combined Strategic Analysis Group (CSAG) papers here.
The opinions and conclusions expressed herein are those of a number of international officers within the Combined Strategic Analysis Group (CSAG) and do not necessarily reflect the views of United States Central Command, not of the nations represented within the CSAG or any other governmental agency.