The Near East South Asia (NESA) Center for Strategic Studies, in partnership with U.S. Africa Command (AFRICOM), conducted the "NESA-AFRICOM Countering Violent Extremism: The Evolution of Radicalization and Responses Workshop" from 1–5 August 2022 in Casablanca, Morocco. In examining radicalization in the region, two issues came to the forefront: the continuing and evolving use of social media as a preferred tool used by extremist groups for propaganda and the recruiting and the increasing challenges dealing with the prevention, de-radicalization, and reintegration of returning foreign fighters/defectors. Too often, both issues are ignored by governments which further feeds the cycle of radicalization. Social media should be seen as an effective and necessary tool for governments in preventing and countering violent extremism. Governments need to better understand how to use existing social media in their strategic communications plans development. Countering terrorism and countering violent extremism is a complex, multi-dimensional challenge. As such, it requires a comprehensive "whole of government" and "whole of society" approach to discuss issues surrounding the continued effectiveness of social media in recruitment, as well as an array of responses.
The group investigated the effectiveness of local, national, and global counter-violent extremism initiatives led by governments and civil society. Understanding the causes of the attraction of the extremist message on at-risk populations (youth, internally displaced personnel, refugees, criminal/ smuggling networks, disenfranchised border communities, etc.) and the importance of developing a shared "national vision" were considered key to developing an effective strategic communications plan.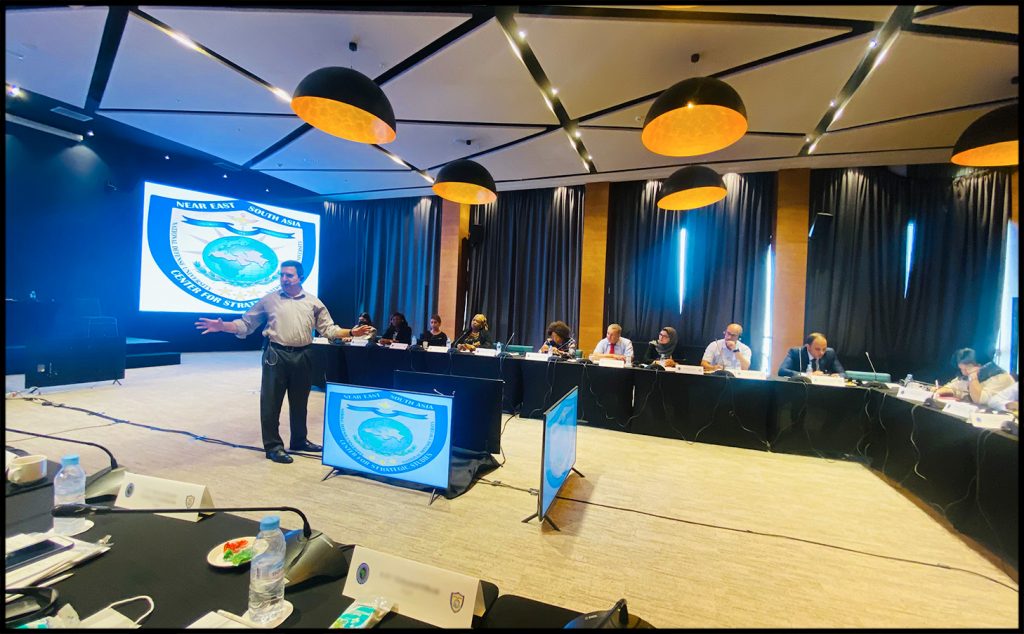 There were 25 participants/speakers from seven North African-Sahel countries attending. NESA Center Associate Professor Anne Moisan directed the program, which began with a series of presentations followed by a tabletop exercise where participants were asked to address and develop strategic communications plans and strategies. Assistance with the tabletop exercise was provided by Dr. Daveed Gartenstein-Ross, Founder & CEO of Valens Global, and Varsha Koduvayur, an analyst at Valens Global.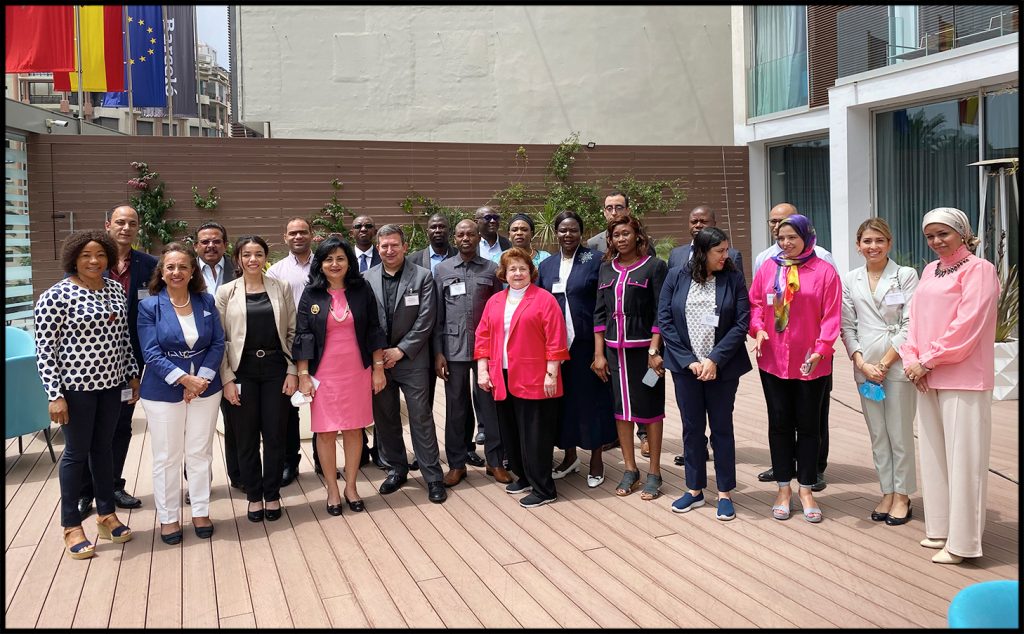 The views presented in this article are those of the speaker or author and do not necessarily represent the views of DoD or its components.