On 15–18 August 2022, the NESA Center hosted an informative Silk Road Future Leader's Seminar focused on the theme, "Emerging Regional Challenges." The virtual seminar brought together the next generation of young military officers, diplomats, and academics from South and Central Asia. The seminar consisted of 8 sessions organized around themes relating to ongoing regional threats in South and Central Asia, which provided instruction and discussion regarding best practices for young leaders as they work to overcome regional security challenges. This year's seminar focused on the complex nature of the emerging security challenges in the region – both in the traditional and nontraditional realms. 
The four-day seminar featured several internationally recognized scholar-practitioners from the NESA Center as well as from other educational and policy centers. NESA Distinguished Professor of International Relations Dr. Hassan Abbas served as the course director and NESA Center leadership and faculty presenting in the seminar included Academic Dean Dr. Roger Kangas and Associate Professor Brianne Todd. Two other NESA faculty members, Professor Dr. Gawdat Bahgat and Assistant Professor Jeffrey Payne, served as moderators and facilitated conversations.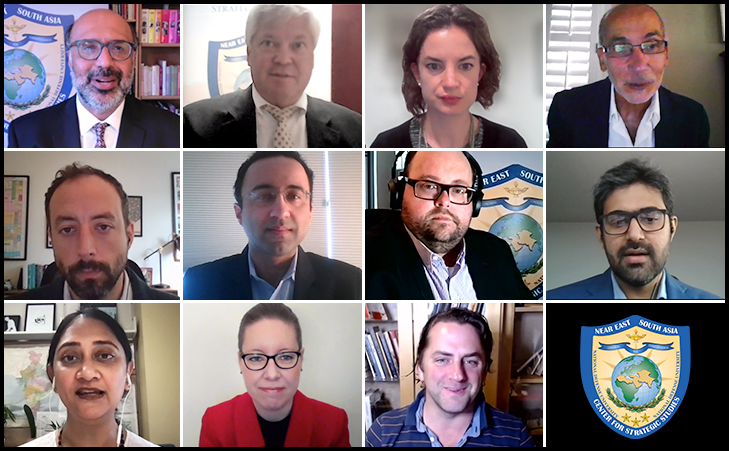 The Silk Road Future Leader's Seminar was conducted in English with simultaneous interpretation available in Russian through the Zoom platform. It was held under the Chatham House Rule ("off-the-record") and not recorded to promote an open exchange and debate of ideas and assessments.
Reference the last Silk Road Future Leader's Seminar focused on the theme, "Strategic Leadership for Regional Security," hosted from 25 May 2021. https://nesa-center.org/silk-road-future-leaders-seminar-strategic-leadership-for-regional-security
The views presented in this article are those of the speaker or author and do not necessarily represent the views of DoD or its components.