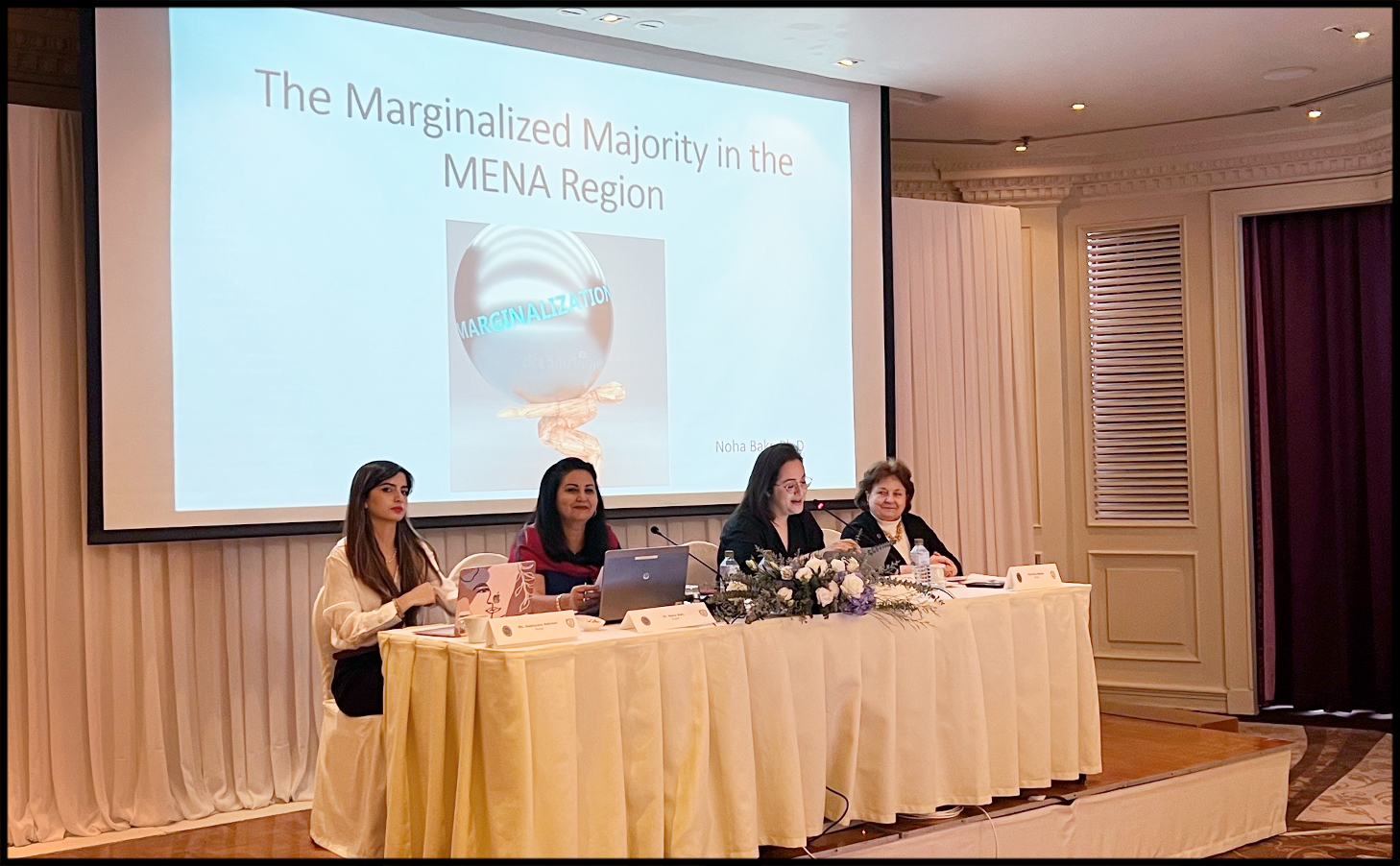 From 29 April – 6 May 2023, the Near East South Asia (NESA) Center for Strategic Studies, in partnership with U.S. Africa Command, held three back-to-back workshop series in Bangkok, Thailand, for senior government and civilian security experts and a "whole of society" approach from 24 countries with a total of 53 female participants. The 61 from 24 countries in attendance came from various countries across the globe: Latin America, Africa, The Levant, Central Asia, the Gulf, and South Asia. This was the first-ever program of this type conducted by the NESA Center.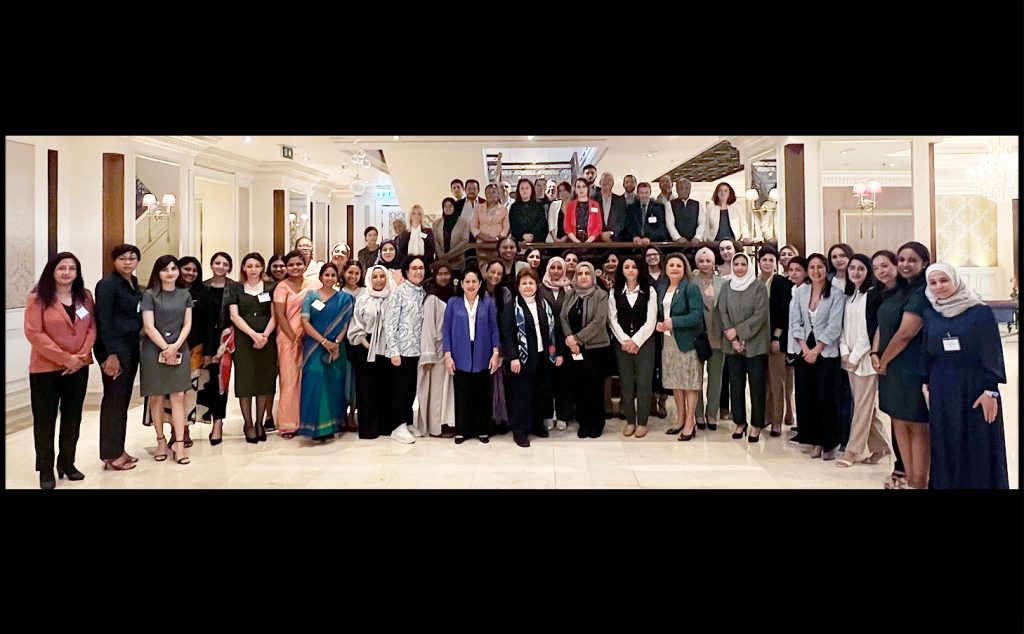 Under the leadership of Course Director Professor Anne Moisan and Deputy Course Director Fahad Malaikah, the three back-to-back workshops, which topically built on each other, covered: "The Changing Nature of Security" followed by "Transnational Threats Know No Boundaries" and culminated with a two-day Women's ONLY session entitled "The Women's Revolution: Life, Liberty, and Freedom."
During the workshop series, the first workshop, "The Changing Nature of Security," examined topics including Global Dynamics and What Should Leaders be Looking at; Climate and Climate Diplomacy, Food, Water, and Energy Insecurity; Human Security Now Trumps Hard Security; and Technology, Social Media, and Disinformation.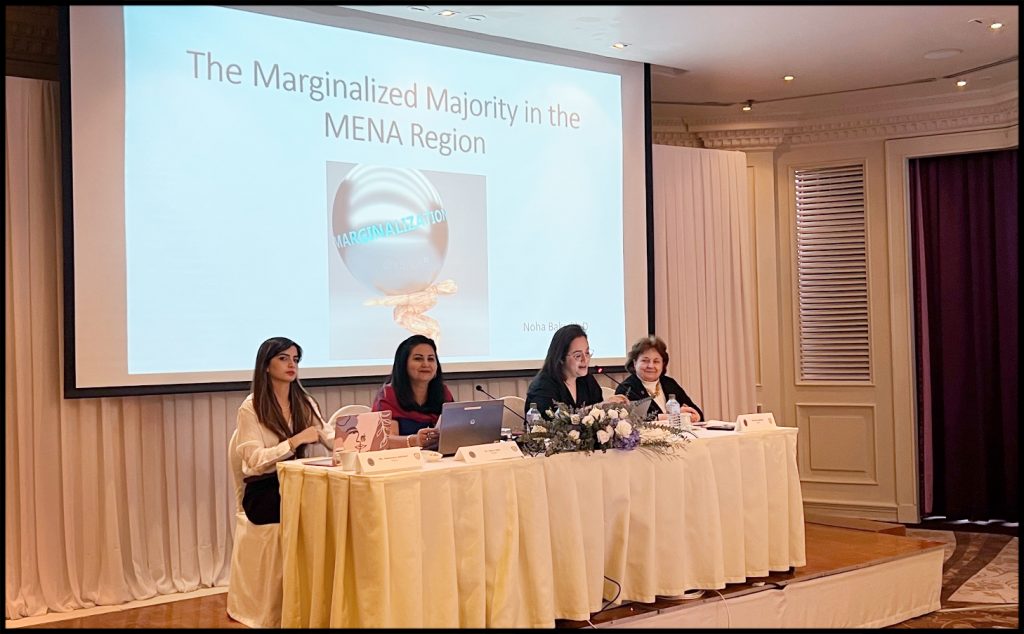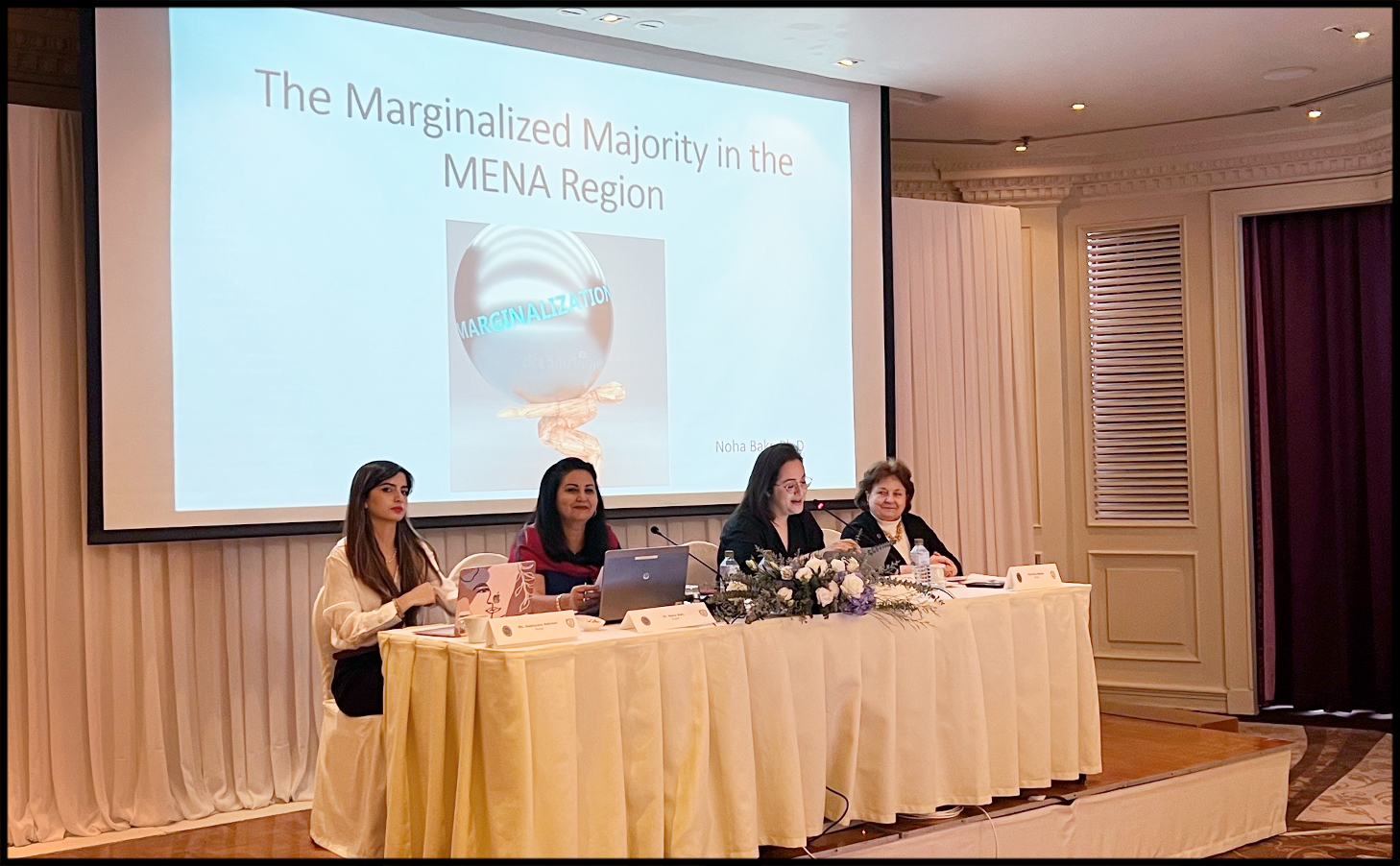 The second workshop, "Transnational Threats Know No Boundaries," which embodies a 7-year collaboration between Latin Americans and Africans, continued the analysis with sessions on Transnational Threats: Organized Crime and Criminal Insurgency; Migration and Trafficking Nexus; Digitalization & Financing Illicit Commons, Maritime Security Cooperation Countering Smuggling Trends; and Maritime Capacity Building and Cooperation.
The last women-only workshop, "The Women's Revolution; Life, Liberty, and Freedom," took a deeper dive and refined the security issues embracing the unique female perspectives and insights women bring to the discussion. They expanded the conversation to specifically address: Is the Women's Revolution Real?; When and How Do Women Protests Succeed?; The Marginalized Majority; How Do Women Define Security and What are THEIR Priorities?; Weaponizing Violence Against Women in Conflict; More than Your Eyes Can See Dealing with Domestic Violence; How Can Women Take Back Control?; and ending with a look at the critical need for Mentoring and Leadership Development.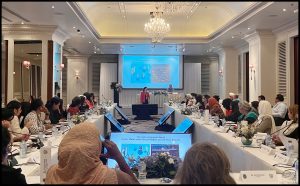 The men who attended the first two workshops were truly amazed by the depth of experience and keen insights and perspectives these women added to the security-focused discussion. As one of the men noted: "I didn't realize such talented security women experts existed in our region… and I am embarrassed that my country doesn't support their greater participation, not only in other NESA and AFRICOM programs but in any and all serious security discussions."
NESA Center Course Director Anne Moisan moderated the speaker sessions along with NESA Center Deputy Course Director Fahad Malaikah and William J. Perry Center for Hemispheric Defense Studies Professor Celina Realuyo. In between sessions were opportunities for open discussion, networking, and side-bar meetings. Several breakout sessions were also built into the series for more focused guided discussions within smaller groups.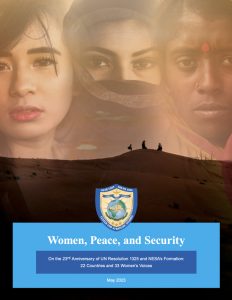 Read the "Women, Peace, and Security, On the 23rd Anniversary of UN Resolution 1325 and NESA's Formation: 22 Countries and 33 Women's Voices" E-Book [PDF].
The venue also allowed for the release of the first-ever NESA Center Women, Peace and Security (WPS) E-Book, a great collaboration among 33 women from 22 countries entitled "Women, Peace, and Security, On the 23rd Anniversary of UN Resolution 1325 and NESA's Formation: 22 Countries and 33 Women's Voices." In addition, the venue also provided an introduction to the NESA Center library of Online, On-Demand Security Courses developed by Professor Moisan along with Fahad Malaikah with assistance from the technical NESA Center support staff and interns. Most of the videos by security experts were originally funded and used in support of AFRICOM as NESA pivoted from the established NESA-AFRICOM in-person workshops to online programs as a result of the COVID-19 lockdown.
Feedback from participants and speakers, after the workshop concluded, supports the program's success with the dynamic exchange that is continuing between the various participants from Latin America, Africa, and South Asia on their shared security issues.
The views presented in this article are those of the speaker or author and do not necessarily represent the views of DoD or its components.