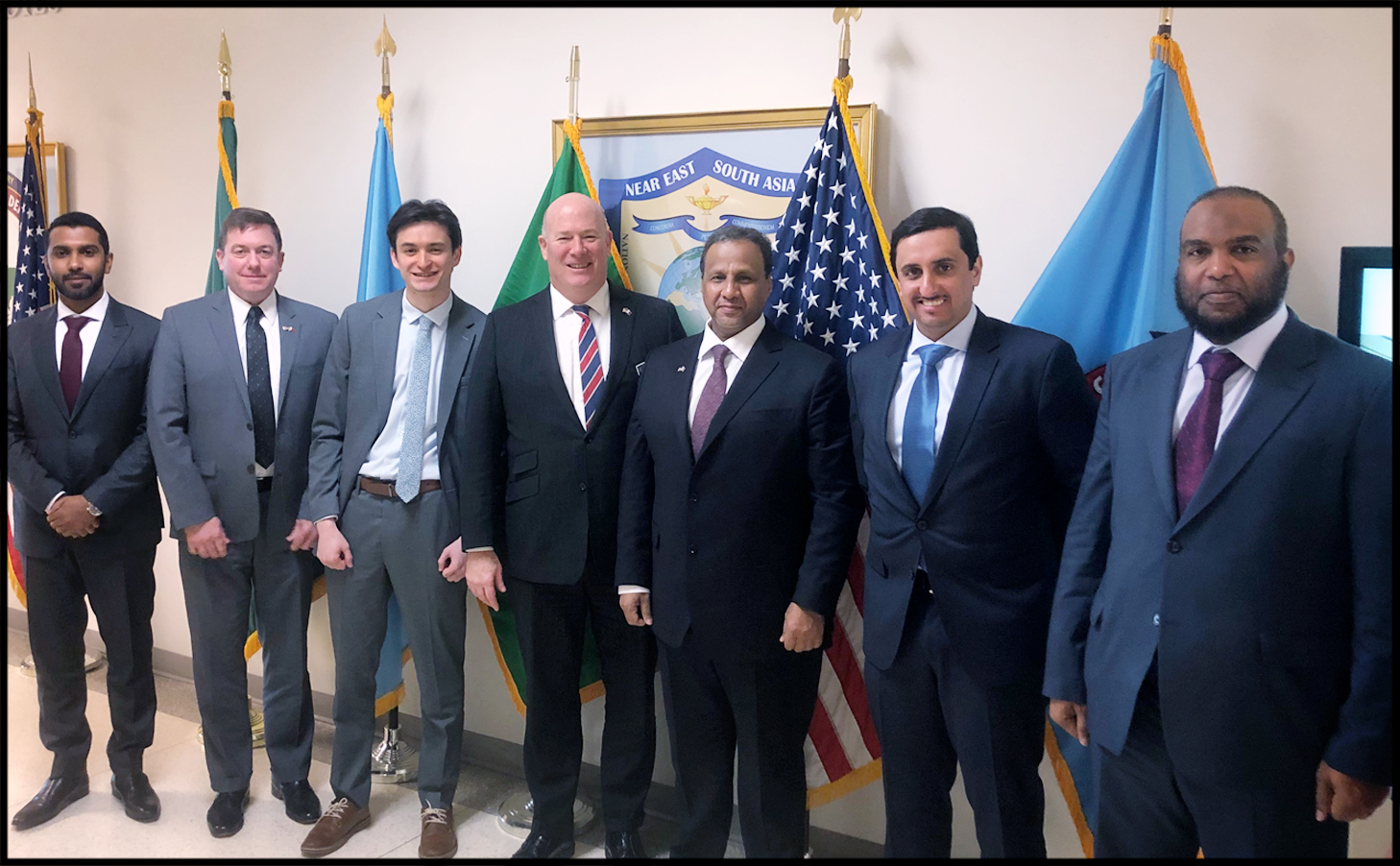 The Near East South Asia (NESA) Center for Strategic Studies hosted the visit of the Director of the Qatar Armed Forces Doctrine and Concepts Center, General Abdullah al-Ammari, and his staff on 15 March 2023 in Washington, D.C. NESA Center Deputy Director COL David Lamm, USA (Ret.) and NESA Center Academic Dean Dr. Roger Kangas met with the delegation, where they discussed the NESA mission and interaction with the Doctrine and Concepts Center.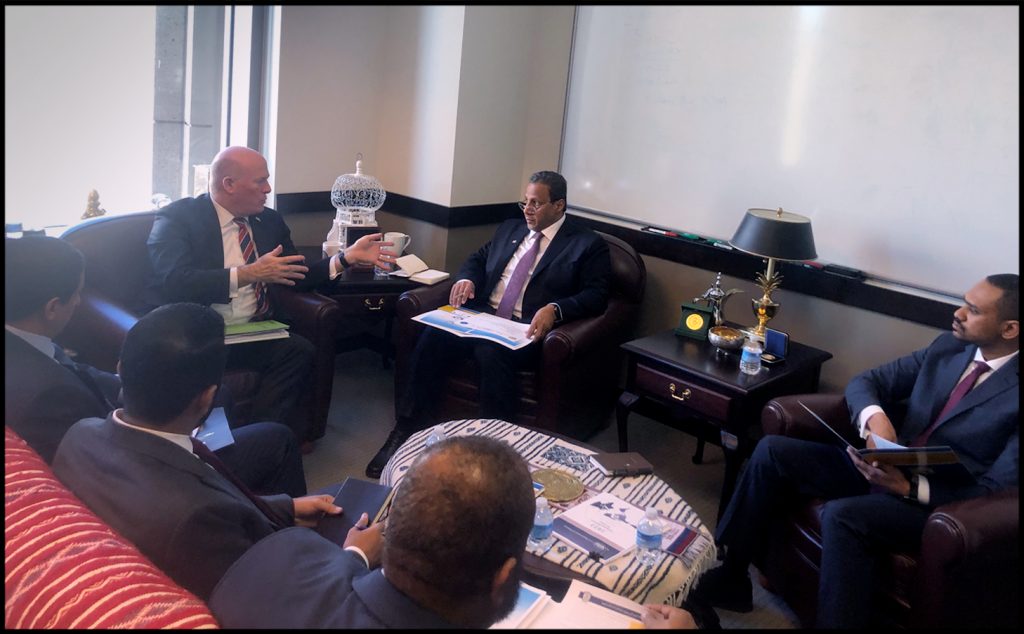 Afterwards, the delegation met with Associate Professor David Des Roches and reviewed NESA Center programs and proposals with Qatar. The NESA Center has a long history of academic events with Qatari Armed Forces and diplomatic services, and this visit continued to build upon that tradition. Senior Events Program Planners Ben Allgor and Trevor Dykas planned and executed the visit. The academic lead was Professor David Des Roches.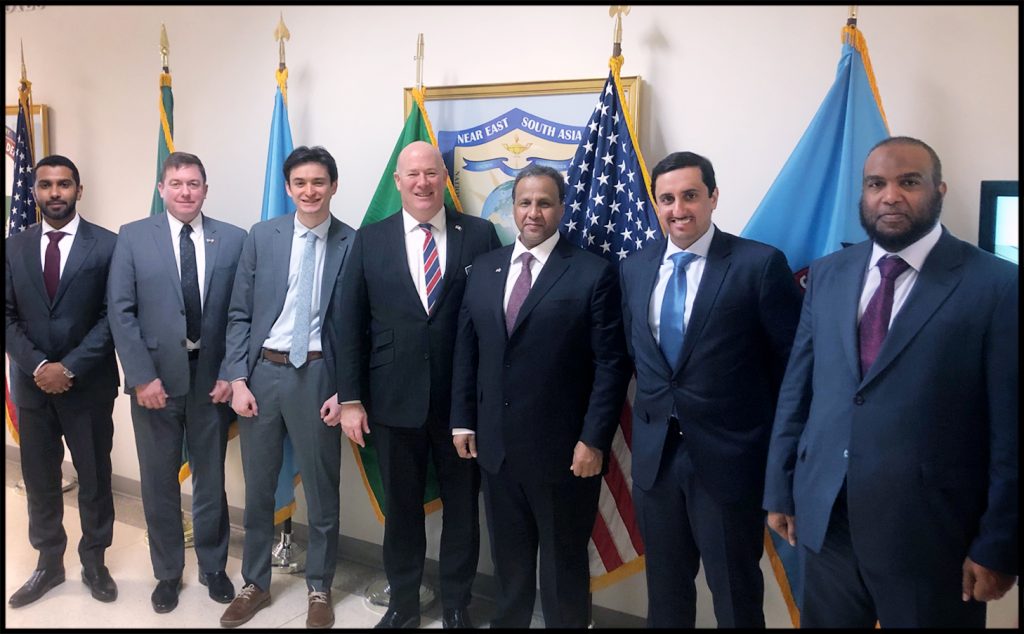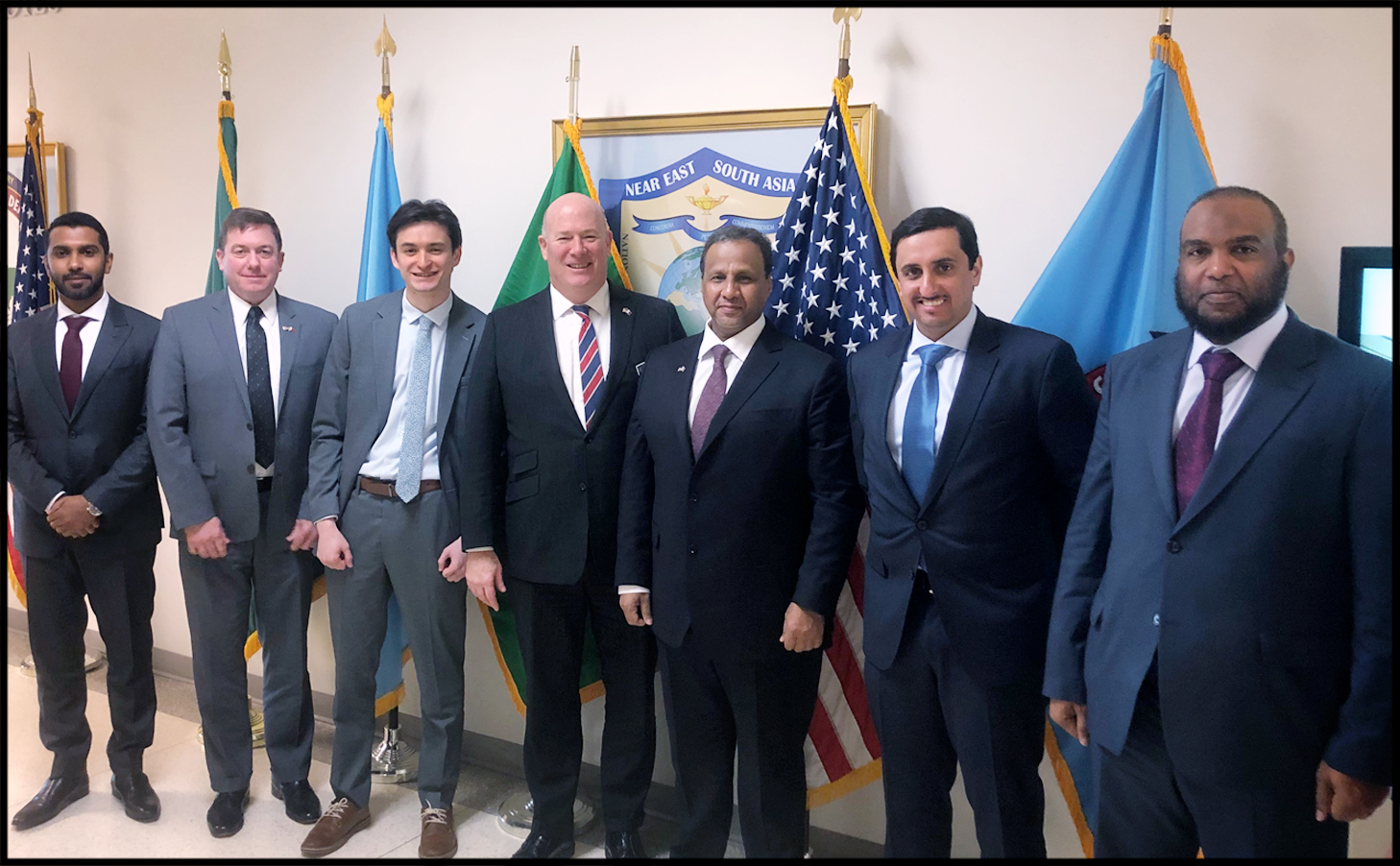 Read about the Qatar Joint Staff College Visit from 15–20 May 2022.
The views presented in this article are those of the speaker or author and do not necessarily represent the views of DoD or its components.