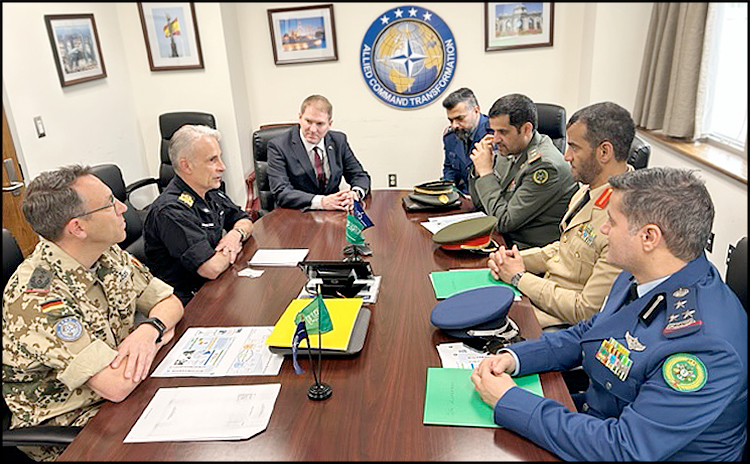 The Near East South Asia (NESA) Center for Strategic Studies, led by Matthew Holbert, NESA Program Manager and Associate Dean of Administration and Tom Wagstaff, Academic Advisor to the Saudi Arabia Armed Forces Command Staff College, hosted the Saudi Arabia Ministry of Defense Armed Forces Command and Staff College (AFCSC) from 1–5 May 2023. Holbert and Wagstaff welcomed Brigadier General Misfer S. Alshamrani, AFCSC Dean of Education, and other members of the Saudi AFCSC to Norfolk, VA to visit the Joint Forces Staff College (JFSC) and the NATO Allied Command Transformation HQ. The focus of the visit was to aid the AFCSC with information on how to best enhance its joint curriculum, develop its faculty, and reestablish relationships to assist the AFCSC in transforming into the Armed Forces Joint Command and Staff College (AFJCSC).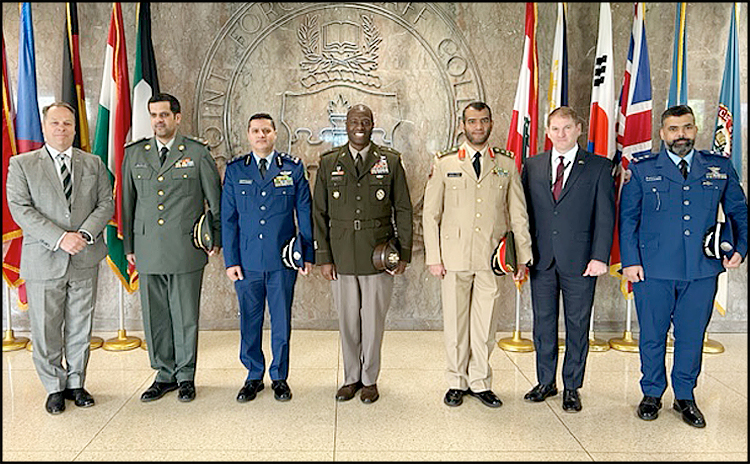 The engagements allowed for deep discussions that will aid in developing the academic vision for the future AFCSC and aid in defining the outcome of the NESA Center forward concept to support the AFCSC. Furthermore, the relationships built during this visit will have an enduring impact on influencing and shaping the vision of the future AFJCSC.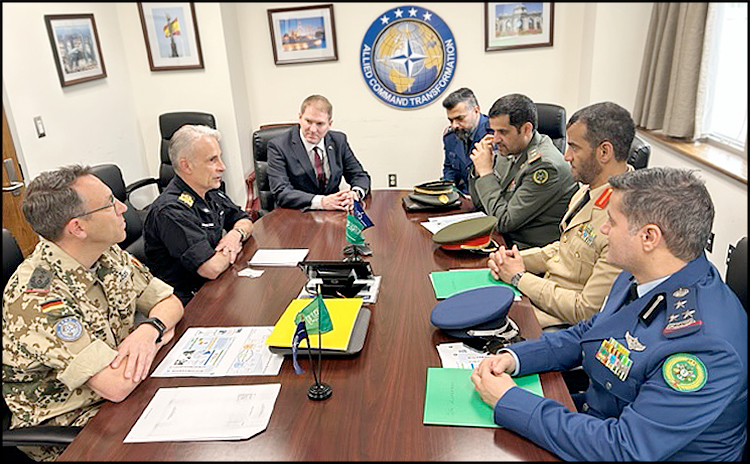 The views presented in this article are those of the speaker or author and do not necessarily represent the views of DoD or its components.