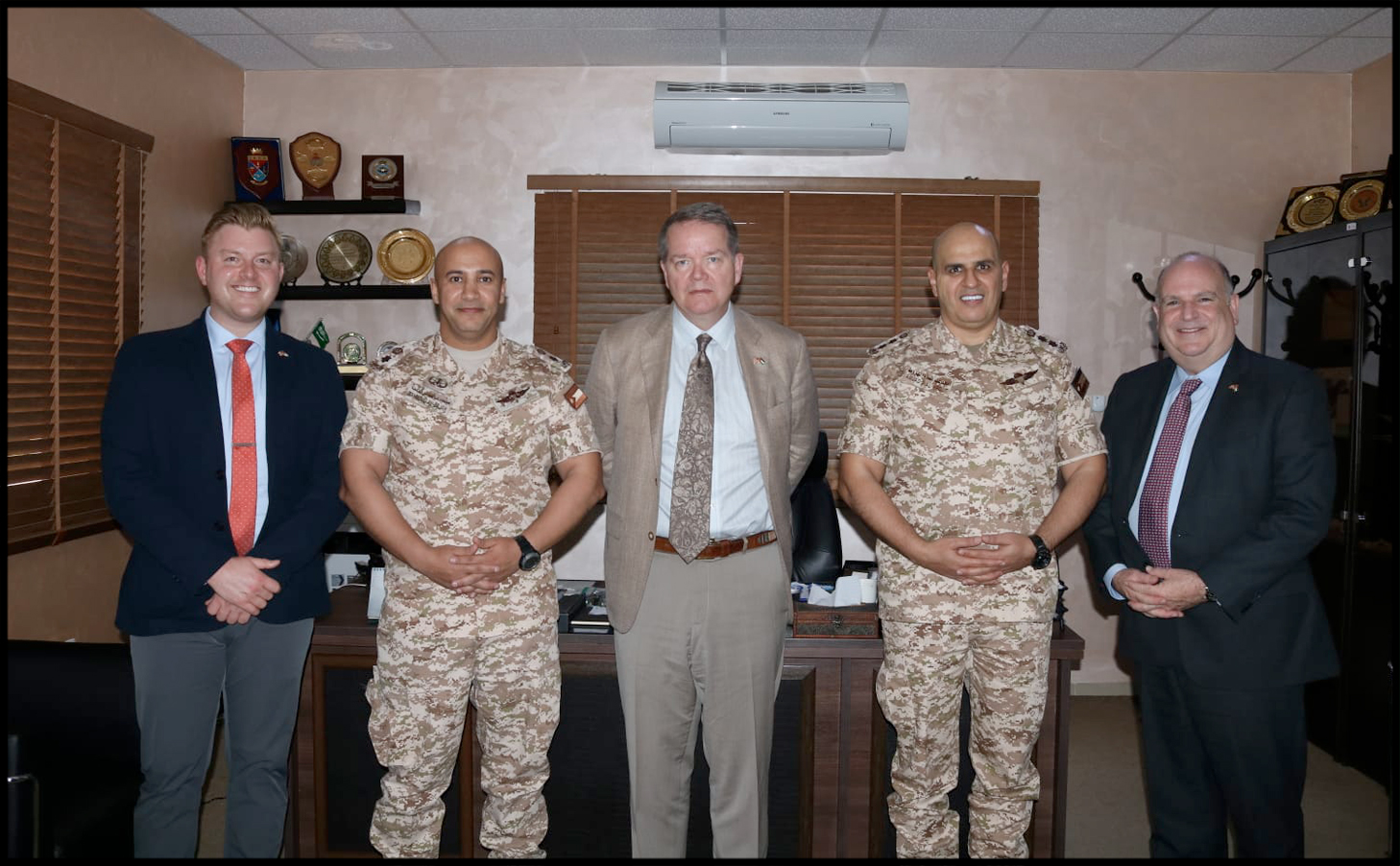 From 8–9 May 2023, The NESA Center Professional Military Education (PME) Team met with leadership and faculty from the Royal Jordanian National Defense College (RJNDC) on their campus outside of Amman, Jordan. During the meetings, both parties finalized a written agreement establishing continuous NESA-RJNDC collaboration supported by the U.S. Military Assistance Program at the U.S. Embassy Amman and the Jordanian Ministry of Defense. The NESA-RJNDC Memorandum of Understanding was first drafted during the NESA PME planning meetings held in December 2022, and outlines several key engagements over the current and upcoming academic years.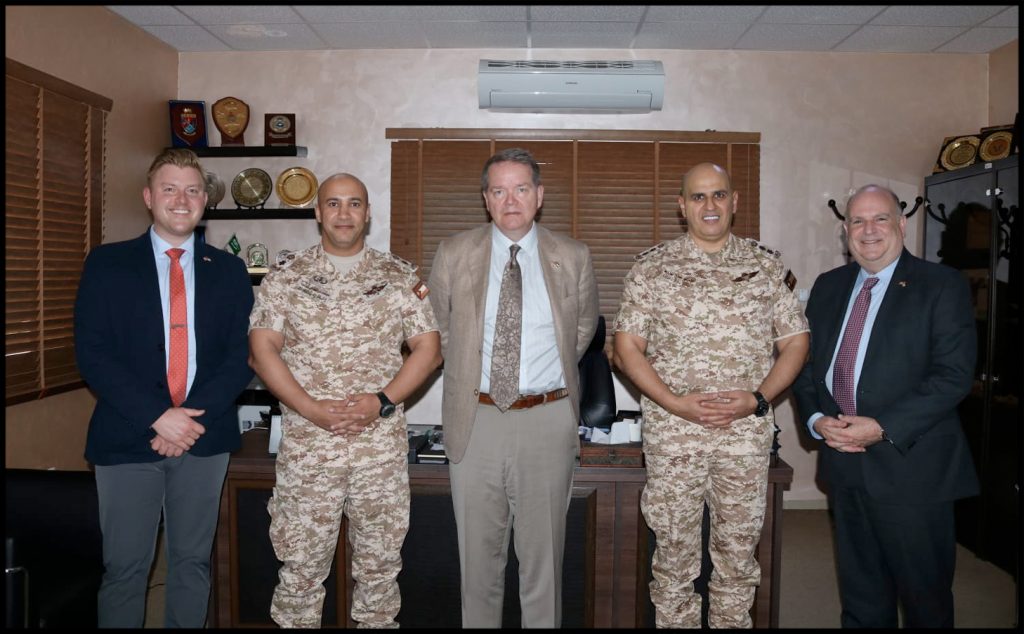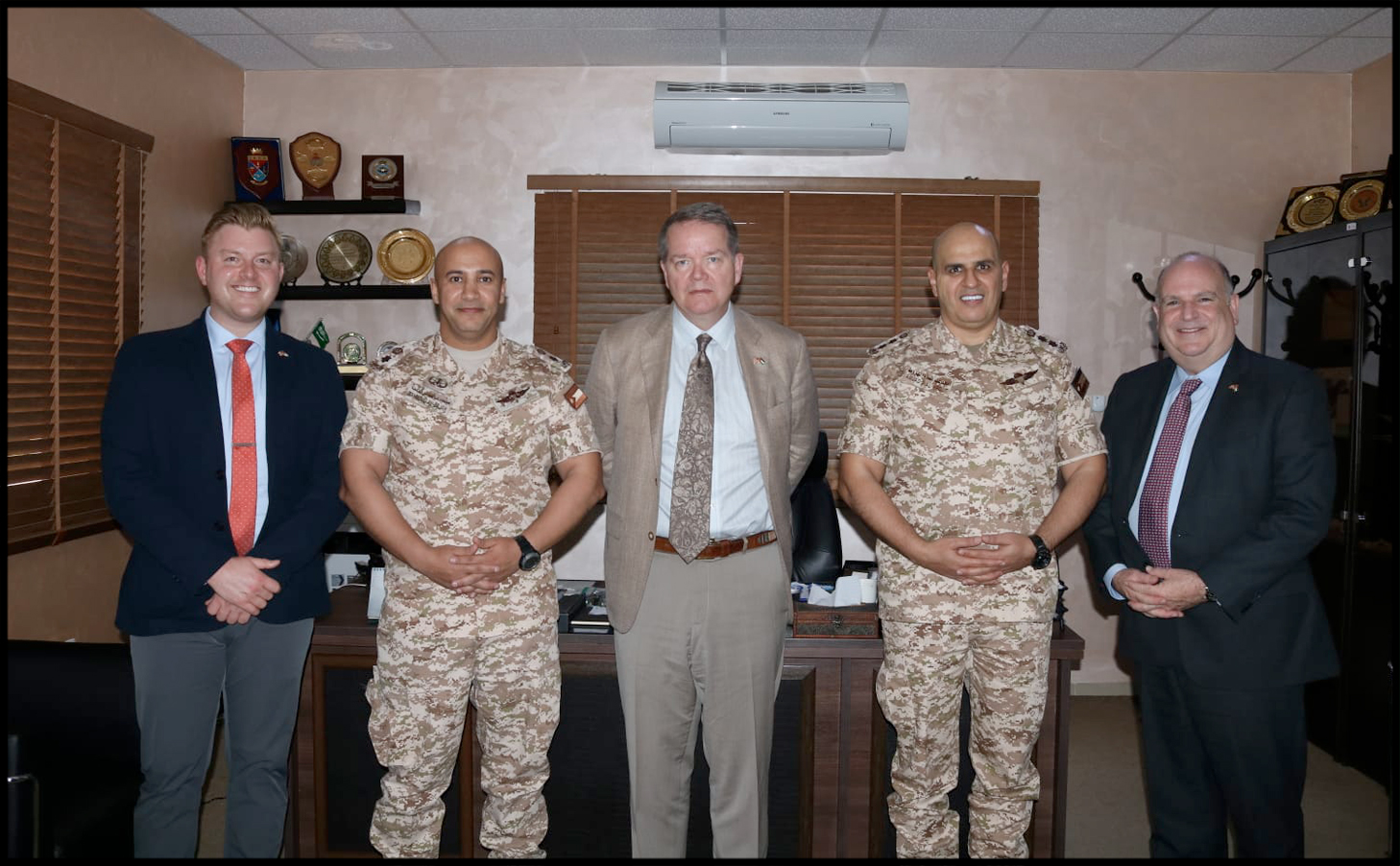 The RJNDC has since accepted the invitation to participate in the U.S. National Defense University National War College Capstone exercise planned for end of May 2023, and will send a faculty representative to the Wargaming Design Course at the Army War College in Carlisle, Pennsylvania in July 2023. The team also discussed changes in lectures vs. seminar-style instruction resulting from the Inaugural RJNDC and Eisenhower School Student-Faculty Exchange, which NESA hosted in February 2023.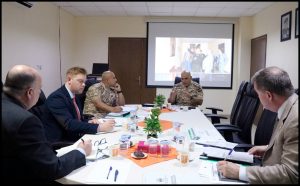 The NESA team, which included Associate Dean Charles Marks, Professor Richard Wiersema, and Outreach and Alumni Coordinator Christopher Muller, also met with leadership and staff at the RJNDC's Military Center for Counterterrorism and Extremism (MCCTE) in Zarqa, Jordan. Together they reviewed plans for the specialized master's program in Countering Extremism and Counterterrorism Strategies, which is the first program of its kind among Arab countries.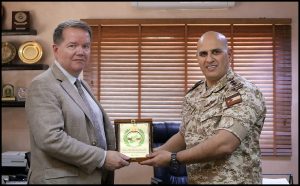 To kick off the 2023–2024 academic year, the NESA Center PME team will return to the RJNDC in August to engage in a phase II curriculum review, conduct faculty development workshops, and provide NESA-led instruction on core curriculum topics. The NESA team will deliver an expanded and enhanced Perspectives on Strategic Leadership Course to the incoming RJNDC class, inducting them into the NESA Center alumni community.
Read about the previous Perspectives on Strategic Leadership Seminar, held from 25–27 July 2022.
Royal Jordanian National Defense College: Perspectives on Strategic Leadership Seminar
The views presented in this article are those of the speaker or author and do not necessarily represent the views of DoD or its components.