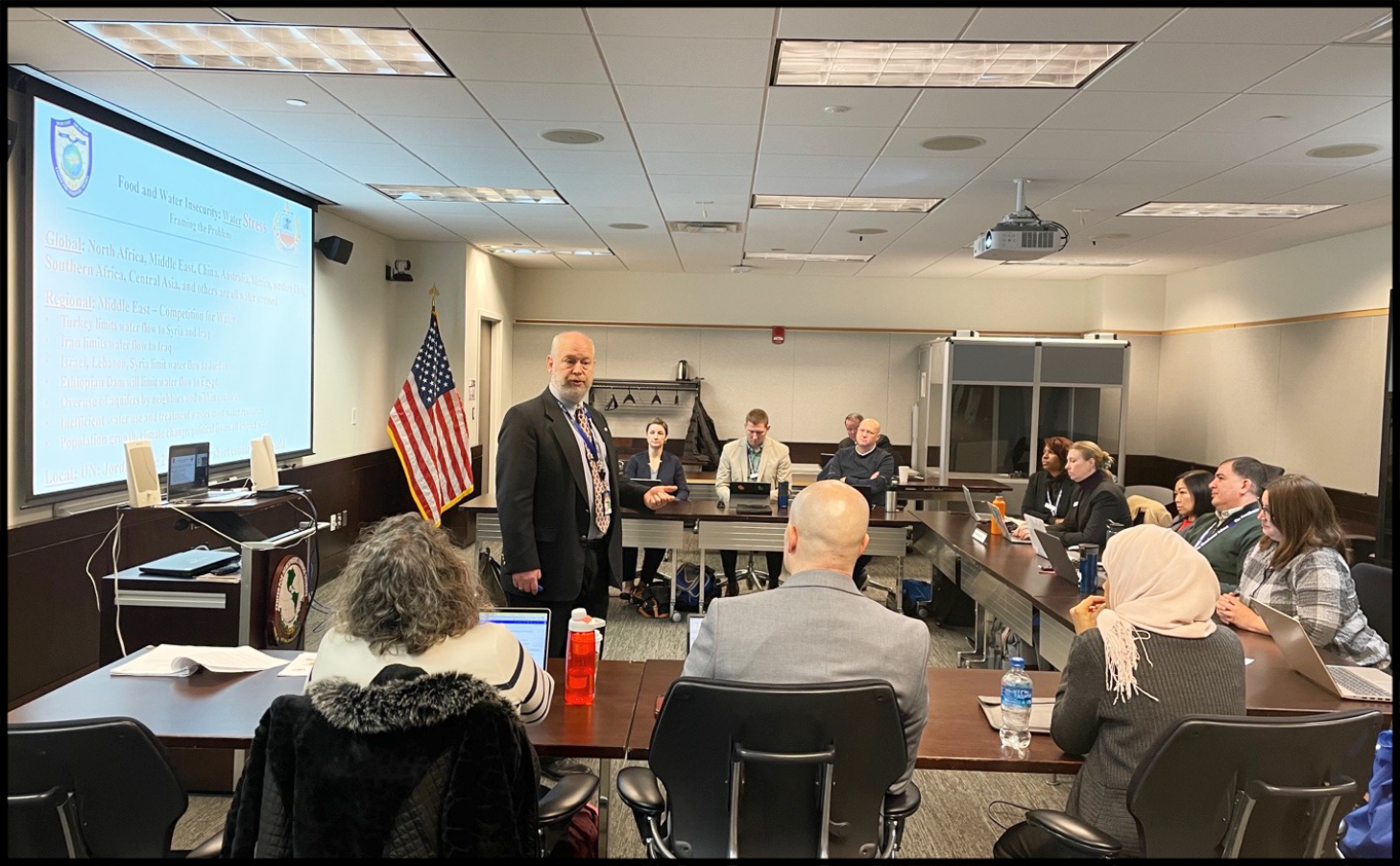 On 8 February 2023, the NESA Center facilitated the first-ever combined seminar between students and faculty from the Eisenhower School for National Security and Resource Strategy and the Royal Jordanian National Defense College (RJNDC), on the topic of Global Supply Chain Dynamics as They Apply to Food and Water Security.
NESA's Professor Richard Wiersema, Associate Dean Charles Marks, and Outreach Coordinator Christopher Muller hosted the combined seminar, with the RJNDC students logged in virtually from Amman and Eisenhower School students convened in a classroom at National Defense University's Lincoln Hall linked via teleconference.
RJNDC faculty members Dr. Raeda Saa'da and Brigadier (Ret.) Amjad al Kasawneh presented background and challenges relevant to the topic and were followed by summary views from two students from among the twenty RJNDC participants.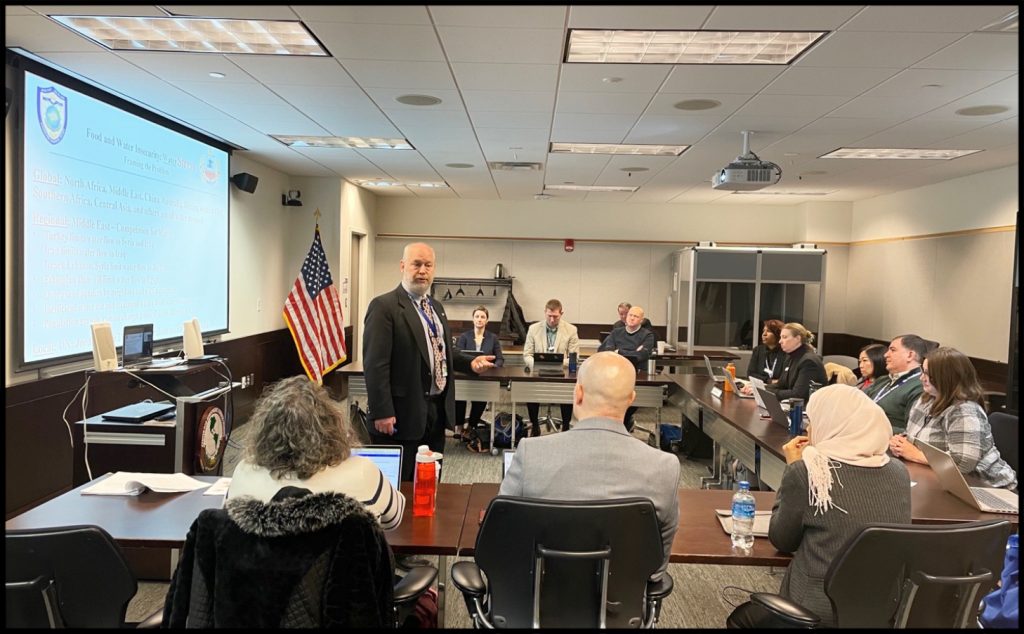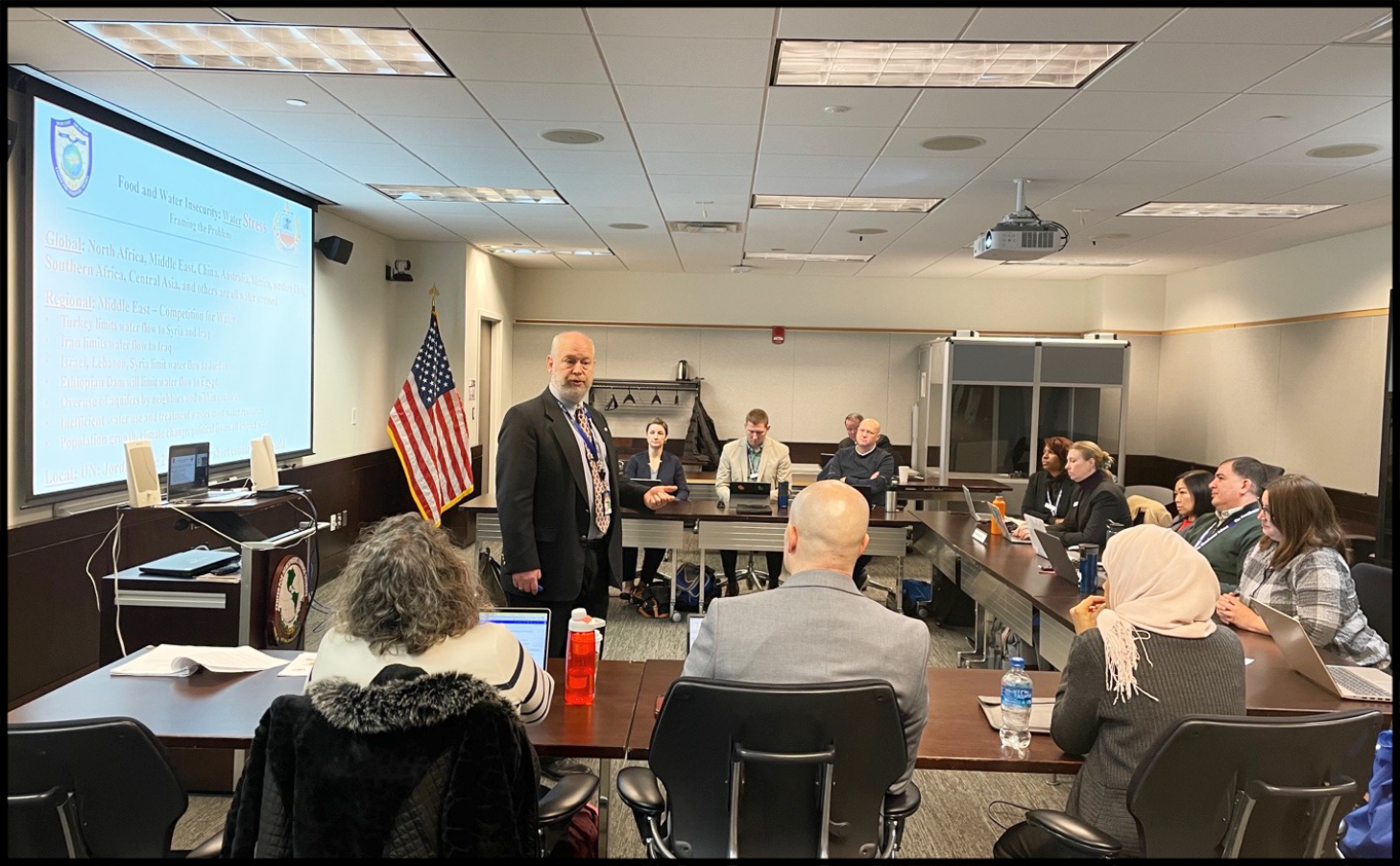 Eisenhower School's Professor Jim Turner then conducted a model seminar with thirteen students, including one Jordanian exchange student from the Eisenhower School, where they examined the complex issues of critical shortages, environmental change, and regional instability.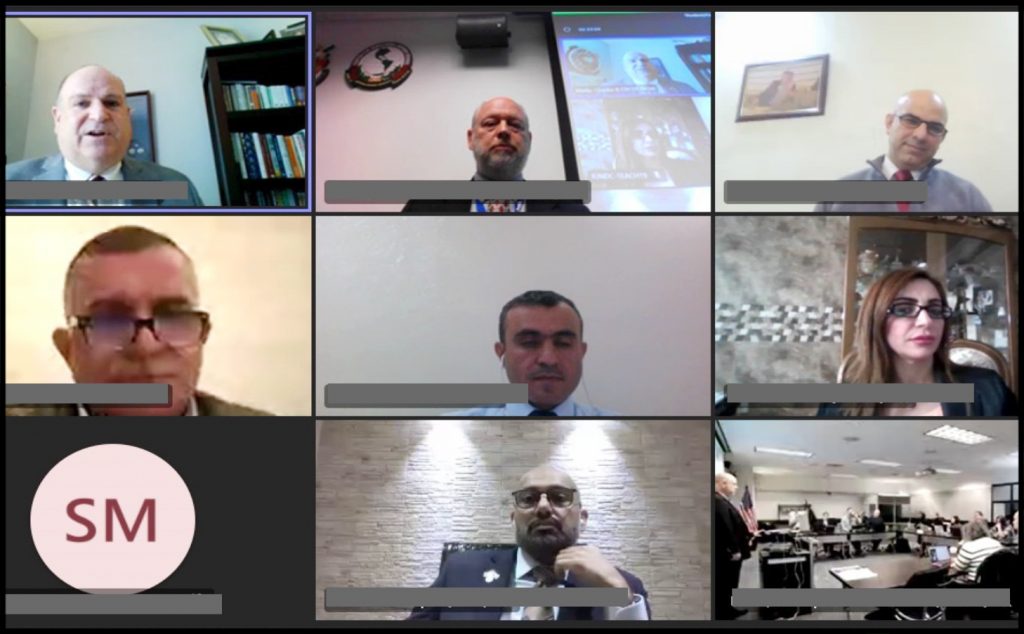 After these two presentations, the NESA Center team moderated a short question and answer exchange between the two classrooms. The combined seminar initiative was the result of RJNDC leadership's desire to see U.S. professional military education methods in action, specifically the Socratic teaching method in a seminar-style classroom format, following Brigadier Azzam al Rawahneh's visit to National Defense University and NESA in October 2022. It also supports Eisenhower School Commandant Brigadier General Joy Curriera's intent to expand and deepen her school's international engagement.
The NESA Center's PME team will return to RJNDC in May 2023, to conduct follow-on faculty development classes that will build on observations from this unique and constructive event.
The views presented in this article are those of the speaker or author and do not necessarily represent the views of DoD or its components.