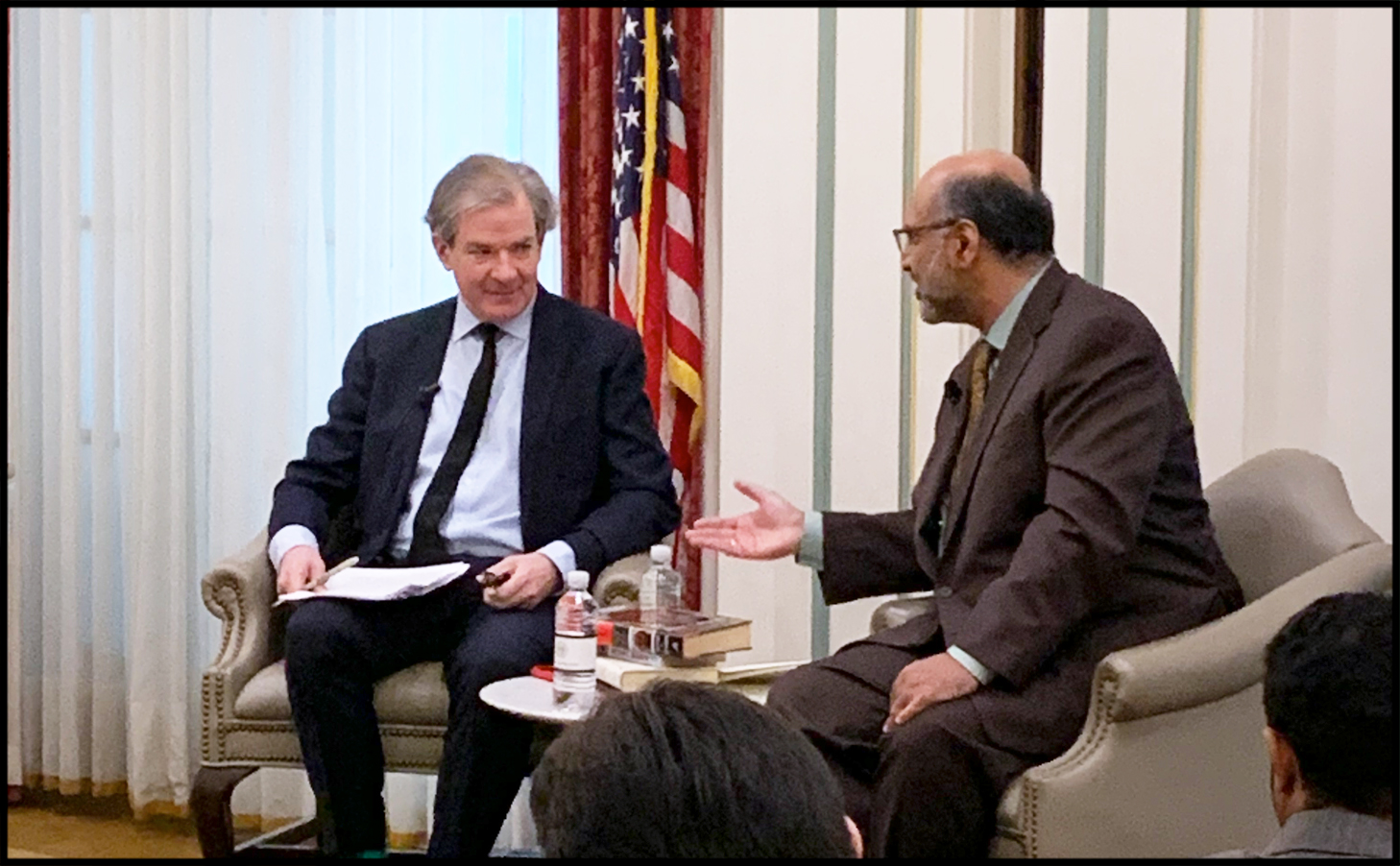 On Thursday, 26 January 2023, the NESA Center hosted a Washington Seminar Discussion at the Army-Navy Club in downtown Washington, D.C. The seminar presented a conversation between NESA Center Distinguished Professor of International Relations Dr. Hassan Abbas and CNN's National Security Analyst Peter Bergen covering security challenges in the NESA region, specifically in Afghanistan, after the resurgence of the Taliban in 2021.
The remarks by the speaker included a discussion on different "waves" of terrorism over the past 100 years that have impacted international security, as well as an in-depth analysis of the U.S. intervention, military actions, and withdrawal from Afghanistan. The ripple effect this had on other actors, such as al-Qaeda and the Islamic State in particular, was put under the microscope to better understand the successes and shortcomings of U.S. intervention. The afternoon ended with a question-and-answer session with 44 attendees from 31 countries fielding questions of relevance for their own countries and international security.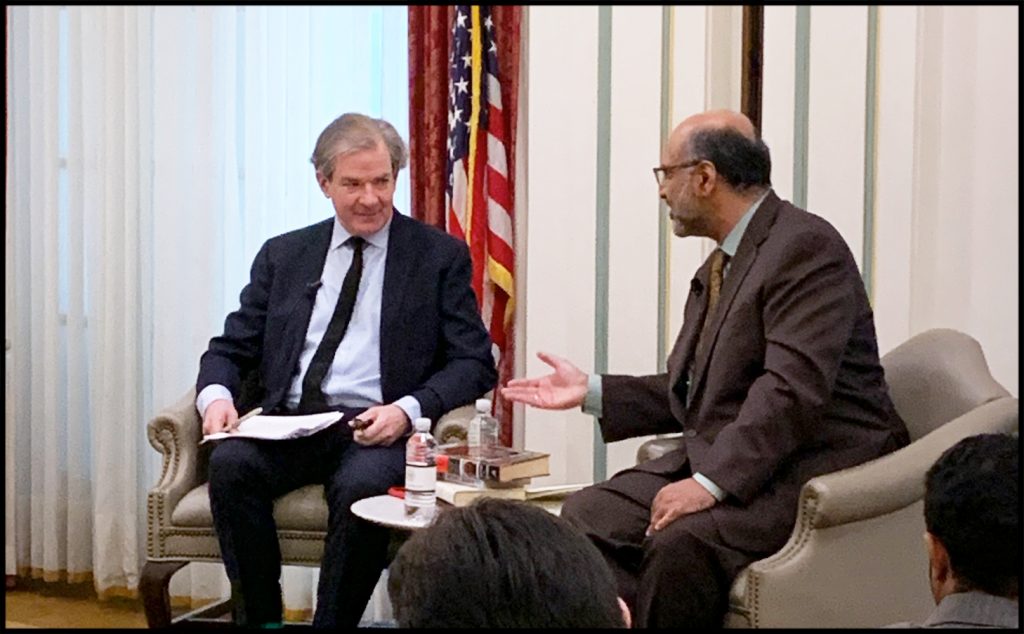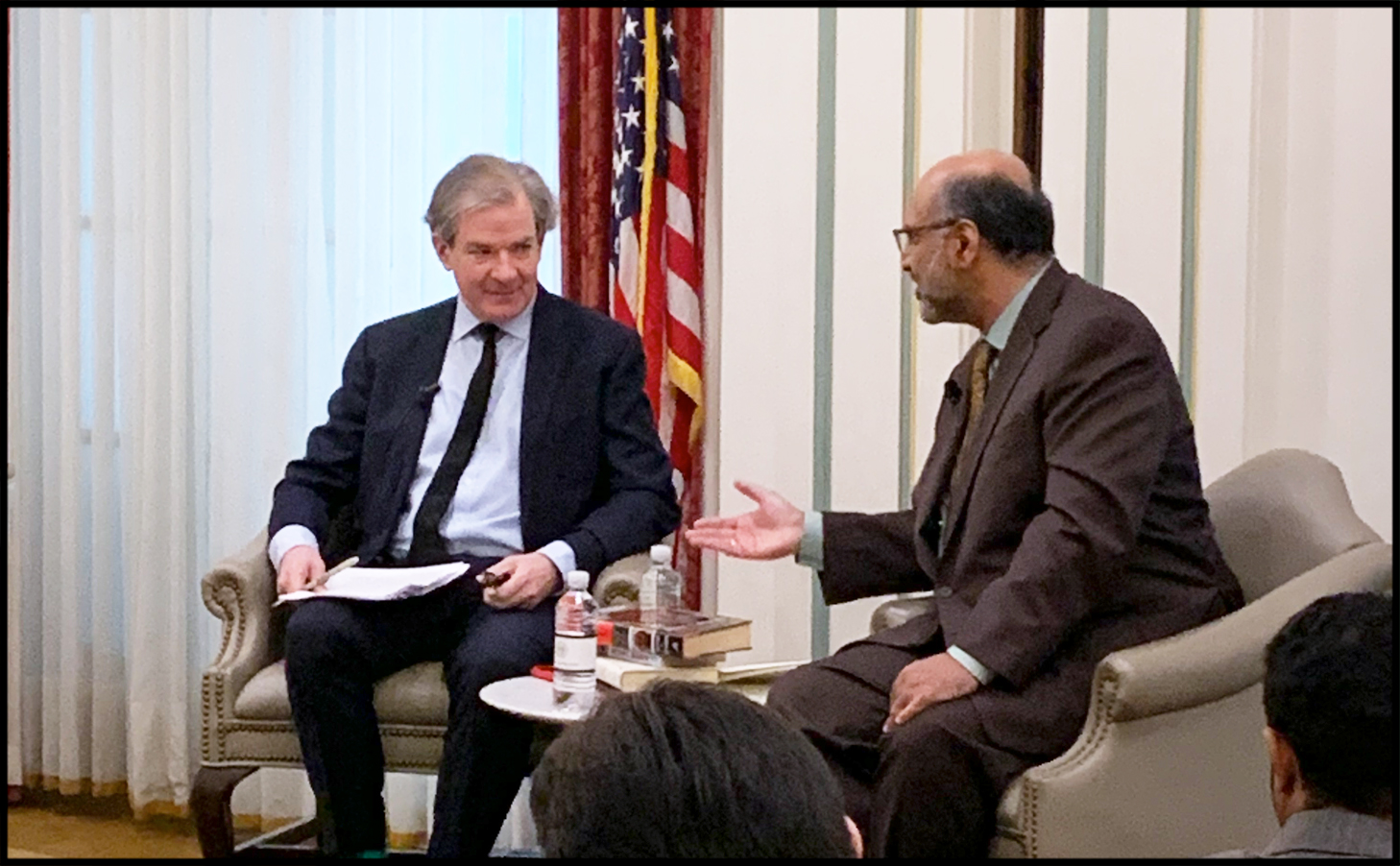 The Washington Seminar discussion series is a flagship NESA Center program designed to provide senior diplomatic officials from the NESA region and U.S. partner countries with a forum for candid and substantive discussion on issues of critical importance to national and regional security.
Read more about previous Washington Seminars: https://nesa-center.org/category/washington-seminar/
The views presented in this article are those of the speaker or author and do not necessarily represent the views of DoD or its components.