On 8 December 2022, the University of South Florida (USF), in collaboration with the Near East South Asia (NESA) Center for Strategic Studies, held the 6th Great Power Competition (GPC) Conference titled "Russia's Invasion of Ukraine: Implications for the Central Region."
This conference belongs to a series of seminars that focus on Great Power Competition in the Central Region (CENTCOM AOR) and take place twice a year at the University of South Florida. The series provide a broader understanding of the challenges facing the United States in the 21st Century. The forum focused on threats and challenges confronting U.S. national security and policy, particularly in the Central Region, due to Russia's invasion of Ukraine.
Watch the recorded event. https://www.youtube.com/watch?v=Bjd3WhVmt6k. Read more about the conference speakers. https://www.usf.edu/arts-sciences/great-power-competition/speakers/index.aspx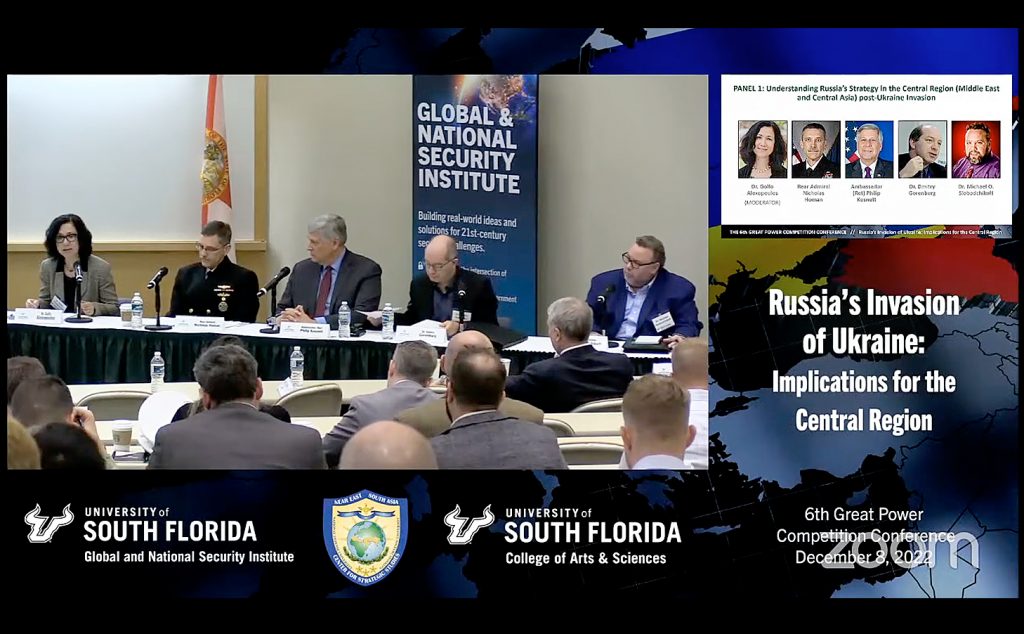 Read about the last GPC conference held earlier this year in April 2022. https://nesa-center.org/usf-and-the-nesa-center-host-the-5th-great-power-competition-conference
The views presented in this article are those of the speaker or author and do not necessarily represent the views of DoD or its components.