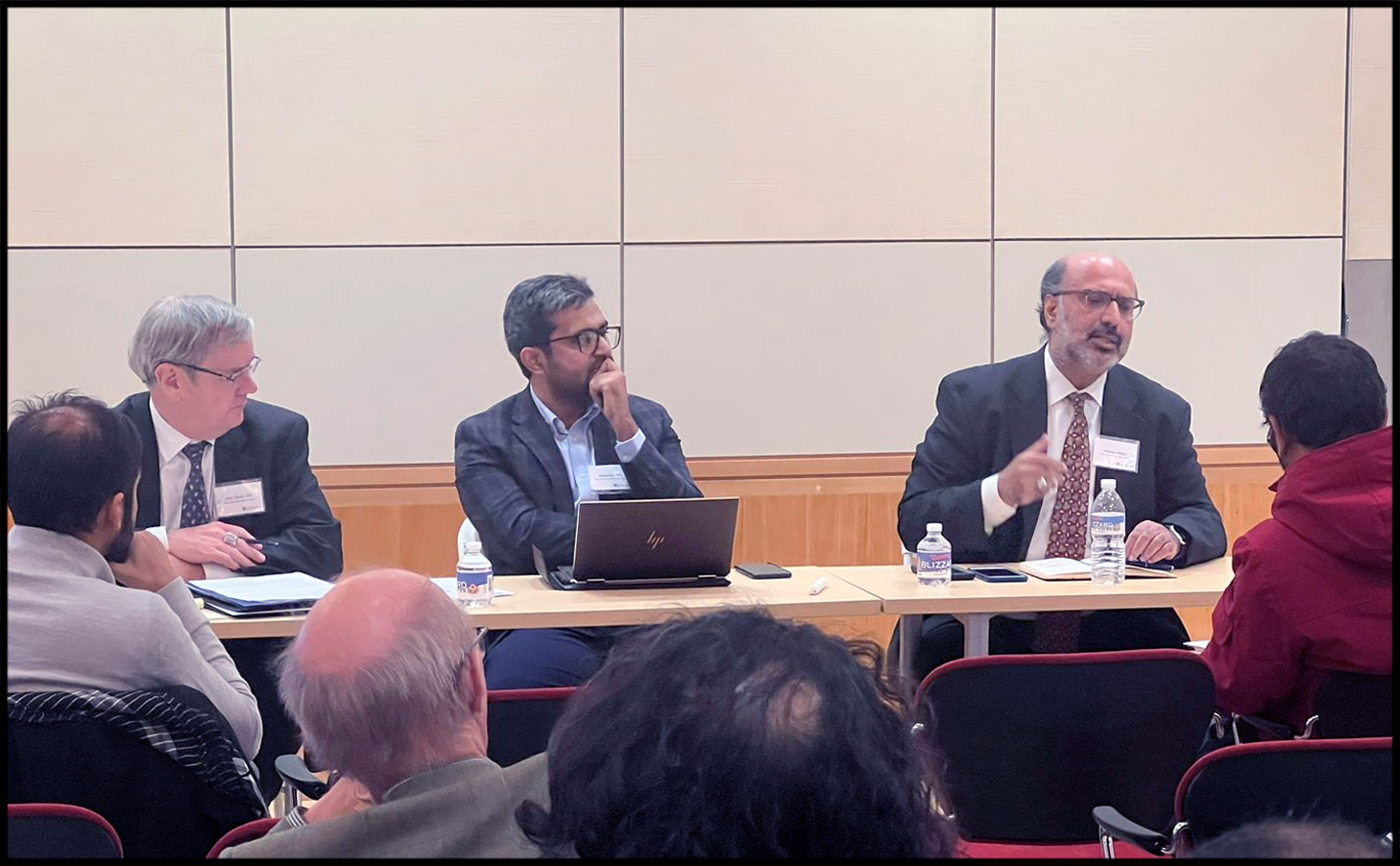 From 29–30 November 2022, the Lakshmi Mittal and Family South Asia Institute at Harvard hosted a conference titled, "The Pakistan Conference: 75 Years of Independence" in Cambridge, MA, co-sponsored by the Near East South Asia (NESA) Center for Strategic Studies and the American Institute of Pakistan Studies (AIPS).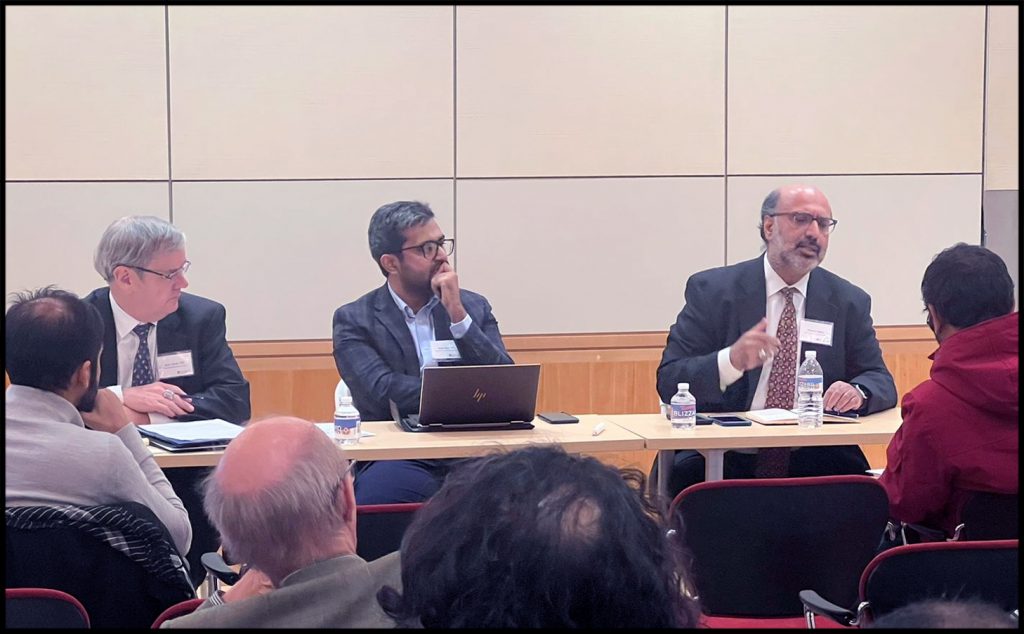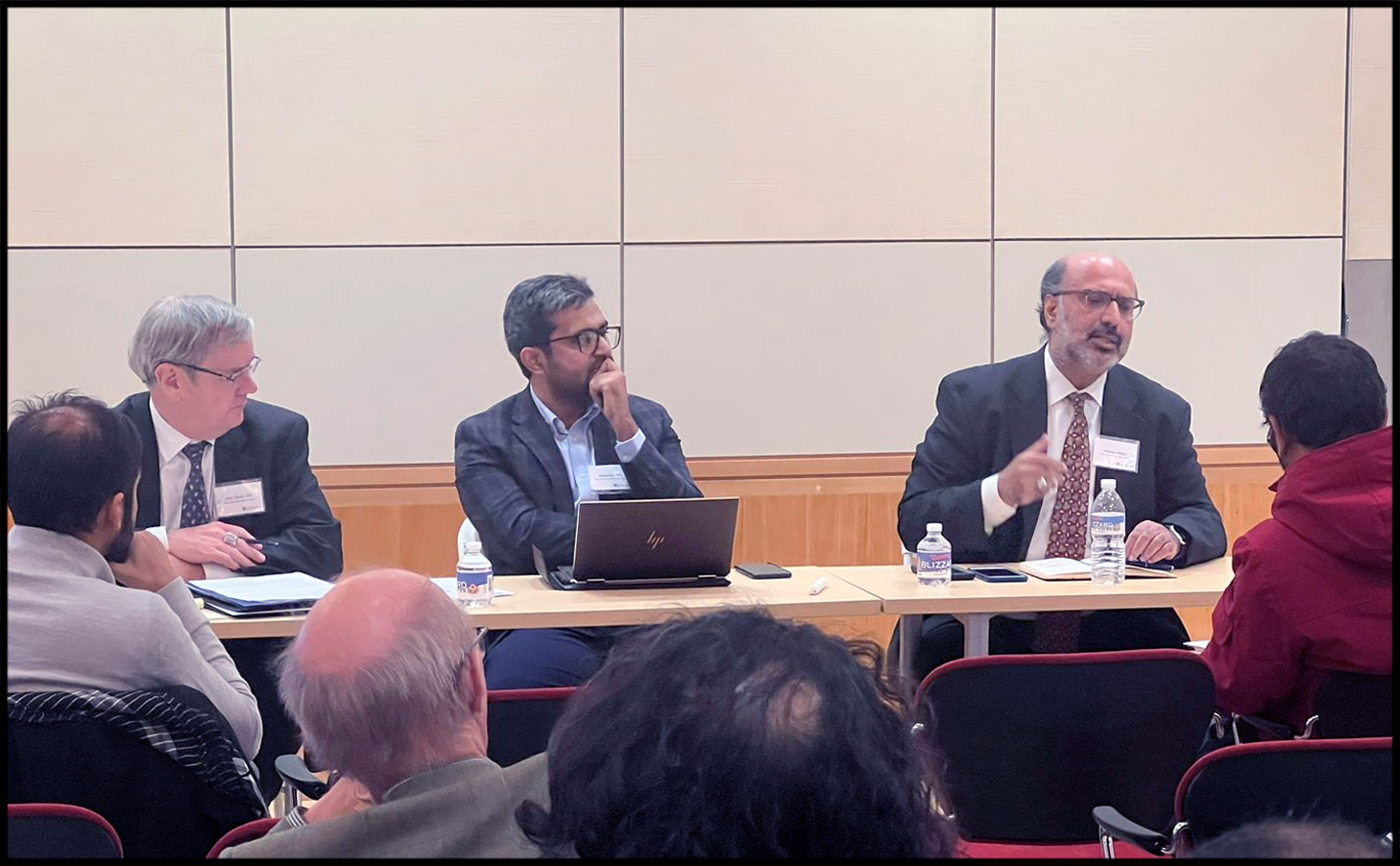 The conference featured panel discussions with talks by U.S., Pakistani, and other international scholars on key political and security issues. The first day of the conference started with panel discussion topics, The Intellectual Inheritance, The Long Shadow of the 1947 Partition and State Building, Internal Security: Policing, Geopolitics, and Countering Violent Extremism, From the 'Peripheries,' and Religion and Society. NESA Center Associate Professor Gill chaired the third panel that focused on Internal Security: Policing, Geopolitics and Countering Violent Extremism. NESA Center Distinguished Professor of International Relations Dr. Hassan Abbas spoke on the panel regarding "Countering Extremist Narratives in Pakistan." The second and final day had panel topics on Postcolonial Predicaments, Reimagining Education, Pakistan's Political Parties, and Media and Its Discontents.
Additional highlights included remarks from Pakistan's ambassador to the U.S. and a keynote address by a sitting member of Pakistan's Supreme Court. This was the first year this conference was organized and was attended by 50 scholars and students. Read more about the conference here. https://mittalsouthasiainstitute.harvard.edu/event/the-pakistan-conference-75-years-of-independence/
The views presented in this article are those of the speaker or author and do not necessarily represent the views of DoD or its components.