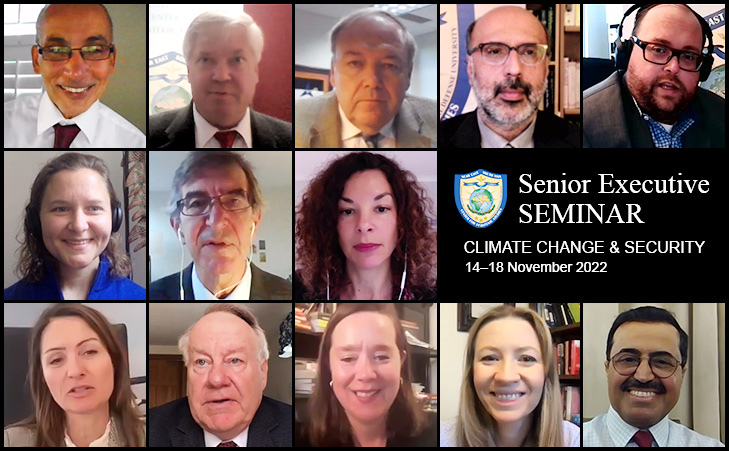 From 14–18 November 2022, the Near East South Asia Center (NESA) hosted a Senior Executive Seminar (SES) titled "Climate Change and Security." The seminar started with a welcome and introduction from Course Director Dr. Gawdat Bahgat and then a welcome from Acting Director COL David Lamm, USA (Ret.) and Academic Dean Dr. Roger Kangas.
The five-day virtual seminar focused on a range of topics, including the science of climate change, the security challenges that climate change poses in the NESA region, as well as what countries can do to address these security challenges. The group also discussed issues such as the global demand for fossil fuels and the effects of the war in Ukraine. There were eleven sessions that featured prominent guest speakers, followed by Q&A sessions with the participants, held under Chatham House Rule. The discussions were moderated by Dr. Gawdat Bahgat, Dr. Hassan Abbas, and Assistant Professor Jeffrey Payne. The SES engaged with 50 participants from 21 countries.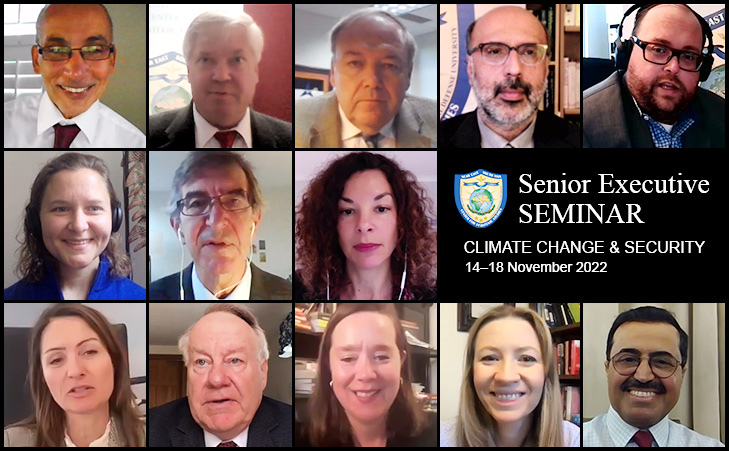 The views presented in this article are those of the speaker or author and do not necessarily represent the views of DoD or its components.