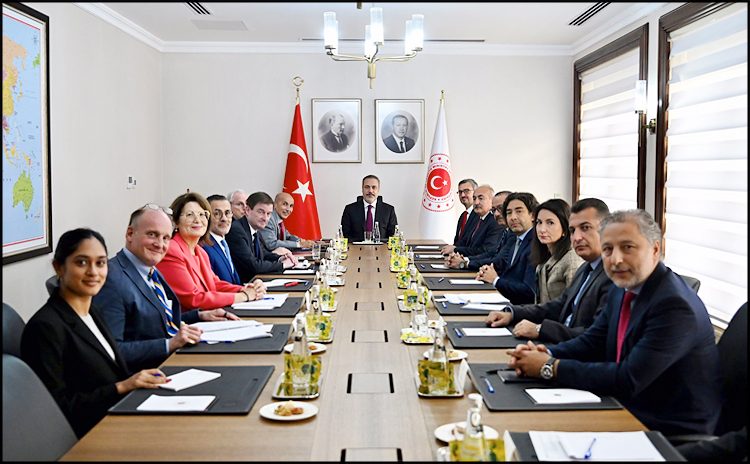 On 9–10 October 2023, the Near East South Asia Center for Strategic Studies in partnership with the Middle East Institute (MEI) held track II talks between the United States and Türkiye in Ankara. The U.S. delegation included Randa Slim (MEI), Robert Ford (former Ambassador to Algeria and Syria), David Hale (former Ambassador to Jordan, Lebanon, and Pakistan), Peter Zwack (retired General), Vali Nasr (Johns Hopkins University), and Gawdat Bahgat (NESA Center). Roundtable discussions were held with senior Turkish officials including Vice President Cevdet Yilmaz, Foreign Minister Hakan Fidan; Head of the National Intelligence Organization (MIT) Ibrahim Kalin; and Chairman of Foreign Relations Committee at the Turkish Grand National Assembly Fuat Oktay. In addition to meetings with these senior officials, a roundtable discussion was held with the Turkish think-tank SETA. The discussions focused on the following topics:
Türkiye's concerns over U.S. support to Kurdish parties.
Sweden's application to join NATO.
F16 sales to Türkiye.
The war in Ukraine.
U.S. concerns over human rights and press freedom in Türkiye.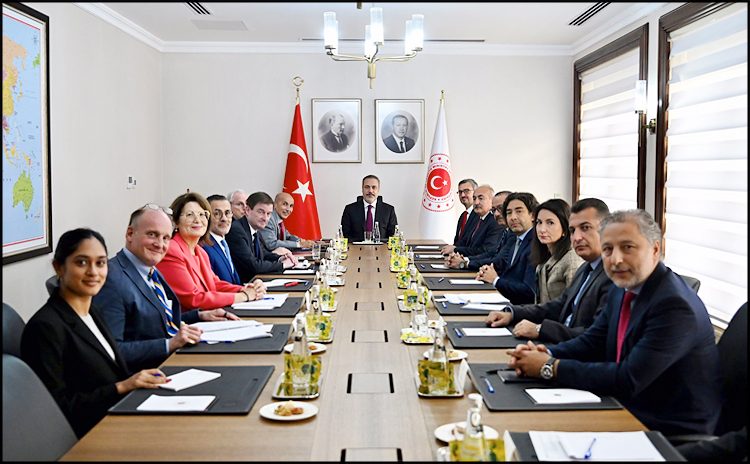 The views presented in this article are those of the speaker or author and do not necessarily represent the views of DoD or its components.