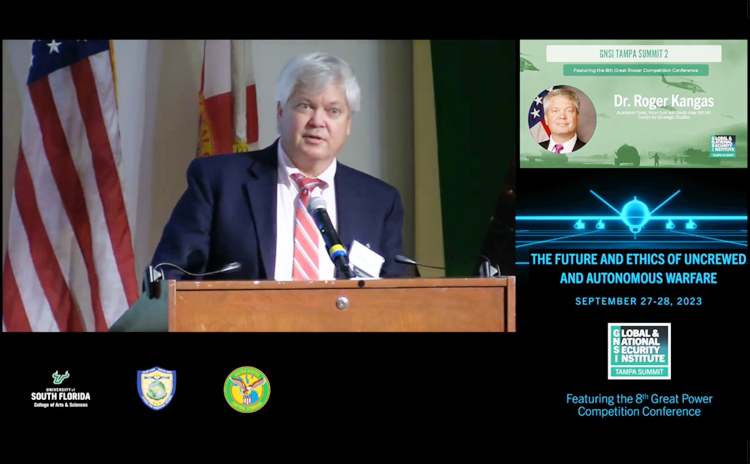 From 27–28 September 2023, the Global and National Security Institute (GNSI) at the University of South Florida (USF), in collaboration with the Near East South Asia (NESA) Center for Strategic Studies, held the 8th Great Power Competition (GPC8) Conference titled "The Future and Ethics of Uncrewed and Autonomous Warfare." The GPC Conference was the leading event of the larger GNSI Tampa Summit 2 held in Tampa, Florida.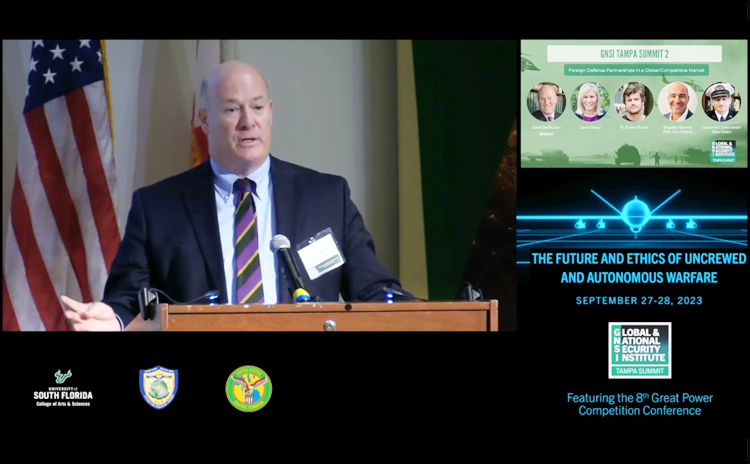 The GPC8 featured keynote presentations, speakers, panel discussions, and networking opportunities. Specific threats and challenges confronting U.S. national security from the exponential advances in uncrewed and autonomous systems over the past 20 years were the main focus of the summit. The conference had presentations on "Foreign Defense Partnerships in a Global Competitive Market" and "The Ethical Use of Uncrewed Warfare" on the first day. The second day started with a morning session on "Future of Uncrewed Systems, The Benefits and Dangers of Advancing Technology." It ended with four breakout sessions available for in-person attendees only. Topics of the breakout sessions included "AI Ethics in Lethal Autonomy," "Future of Uncrewed Systems, Industry Use," "Advancement of UAVs," and "Security of Autonomous Systems."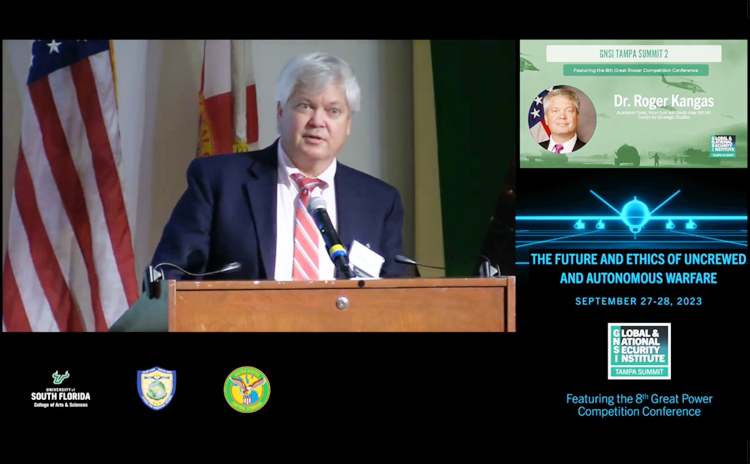 Read more about the GNSI Tampa Summit 2, including the GPC Conference, on the USF website. Watch a recording of each day of the conference, including group discussions and additional speakers. [Day 1] [Day 2]
Read about the previous GPC conference held in March 2023.
The views presented in this article are those of the speaker or author and do not necessarily represent the views of DoD or its components.