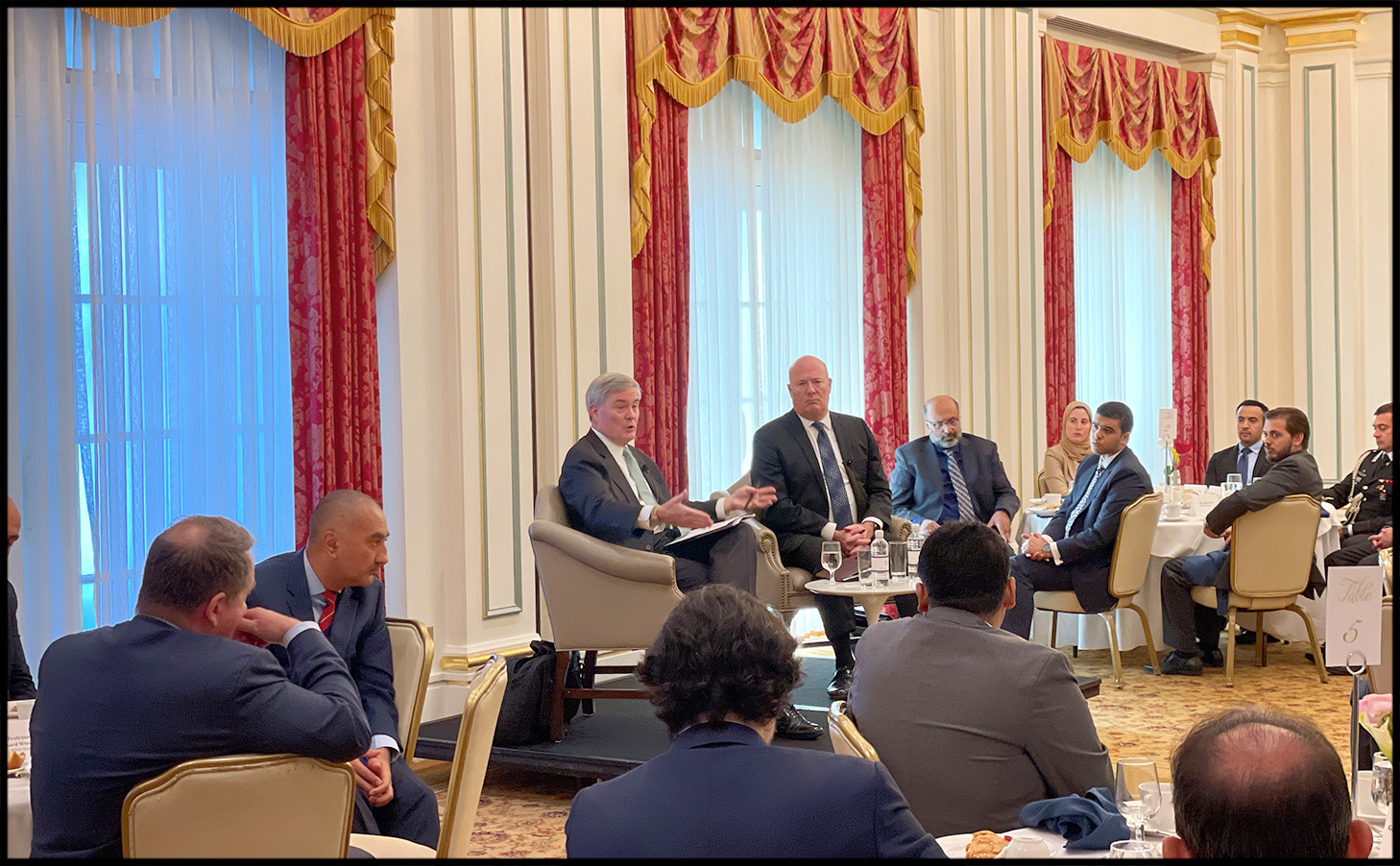 On Wednesday, 21 September 2022, the Near East South Asia (NESA) Center for Strategic Studies hosted a Washington Seminar Discussion in Washington, D.C. The seminar was titled "A Superpower Awakens: Managing Security in Ukraine and the Middle East in the Modern Age." NESA Center Director LTG Terry A. Wolff, USA (Ret.) had an engaging discussion with the group, which included foreign attendees (diplomats and military attaches) and NESA Center Faculty. The participants asked challenging questions about U.S. policies in the Middle East and in the Ukraine war, as well as about key issues such as relations with Iran, the persistence of conflict in Syria and Yemen, the challenges of supporting the Ukrainian military, and the challenges of defeating and then deterring Russia in Ukraine.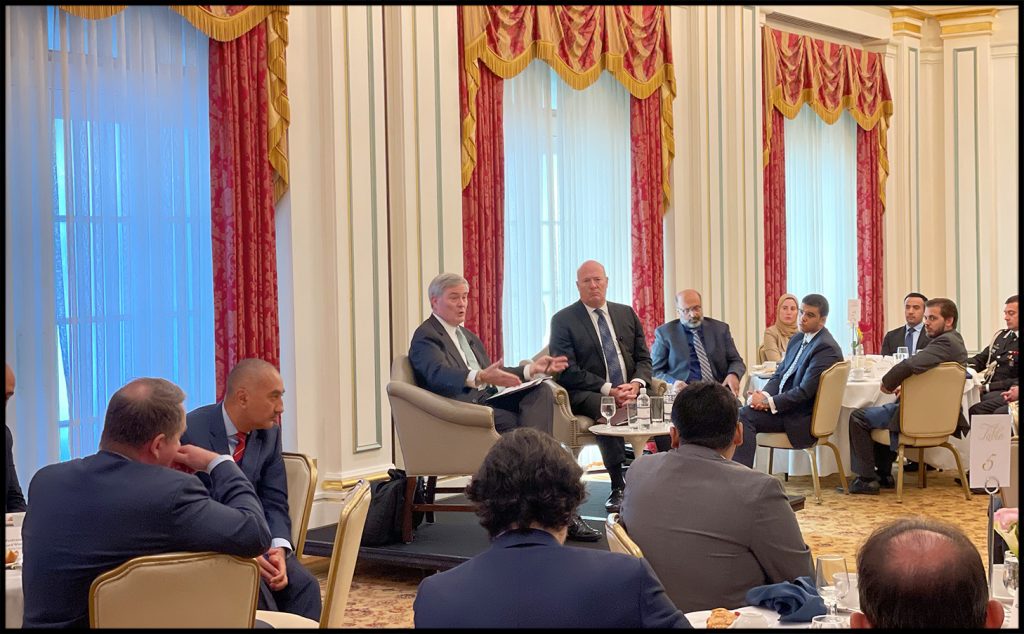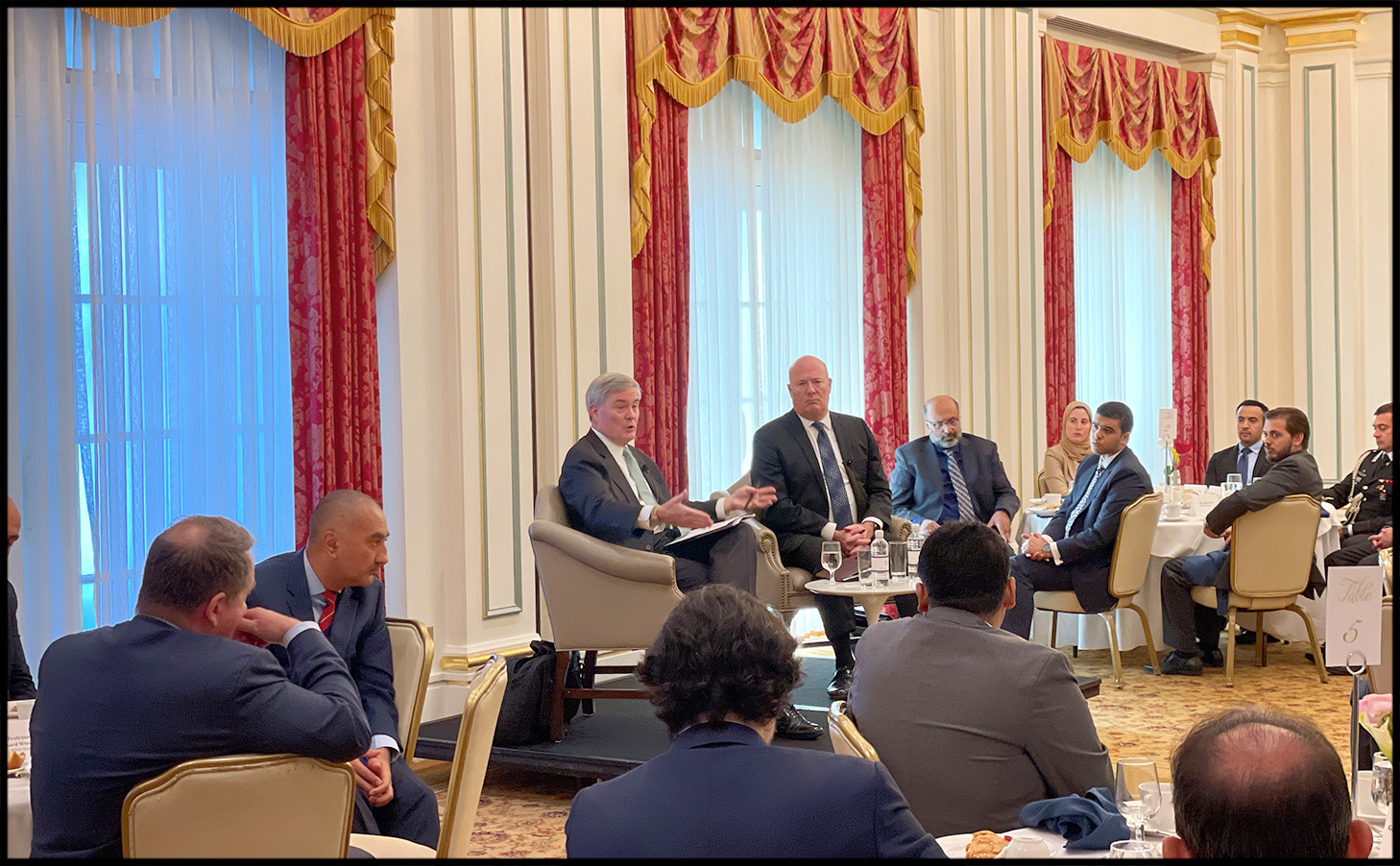 The Washington Seminar discussion series is a flagship NESA Center program designed to provide senior diplomatic officials from the NESA region and U.S. partner countries with a forum for candid and substantive discussion on issues of critical importance to national and regional security. The not-for-attribution discussion was moderated by NESA Center Associate Professor David Des Roches.
Read more about previous Washington Seminars: https://nesa-center.org/category/washington-seminar/
The views presented in this article are those of the speaker or author and do not necessarily represent the views of DoD or its components.