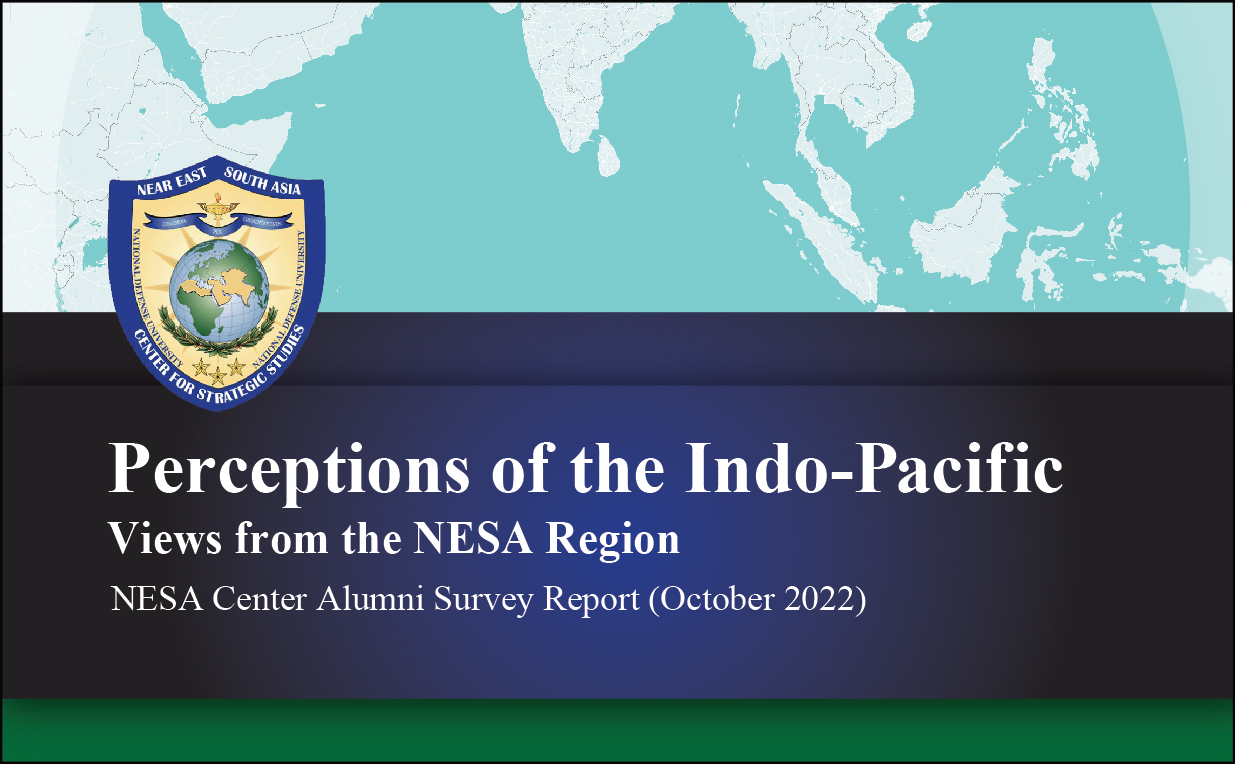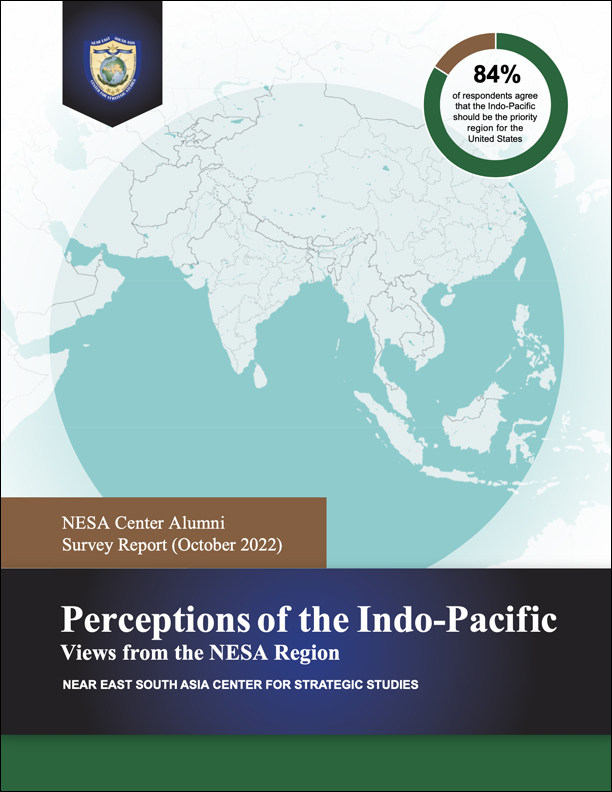 In August 2022, the NESA Center distributed a survey to its alumni network with a range of questions formulated around U.S. policy towards the Indo-Pacific and how that impacts the countries of the NESA region. The survey also sought to measure attitudes about Chinese engagement in the Indo-Pacific and NESA regions.
The survey contained a set of eight questions and was translated into Arabic, Dari, French, and Russian for full accessibility. Nearly 350 responses from more than 45 countries were received. Insights from these responses have been communicated to the leadership of the United States Department of Defense and throughout the United States Government and will help to shape NESA Center program curricula in the years to come.
This is the fifth survey sent to NESA Center Alumni under the COVID-19 pandemic work environment. The findings of the survey have been compiled into the following report and the results are accompanied by graphs for visual aid.
View the Report: Perceptions of the Indo-Pacific – Views from the NESA Region
[ENGLISH]  [ARABIC]  [FRENCH]  [RUSSIAN]
Read other NESA Center reports here.
Sign-up here to keep up to date with new NESA Center publications and reports.
The views presented in this article are those of the speaker or author and do not necessarily represent the views of DoD or its components.