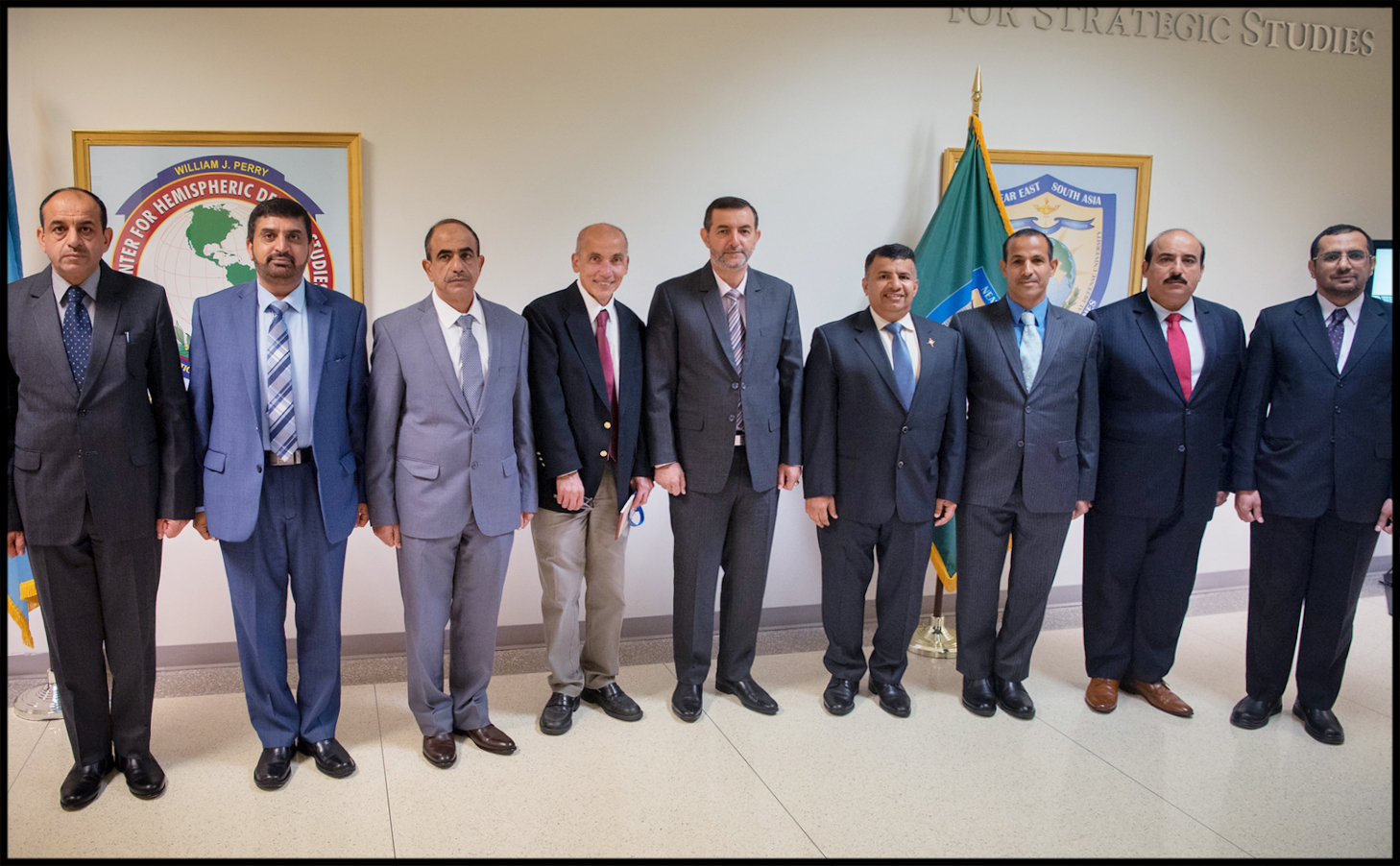 On 4 October 2022, the Near East South Asia (NESA) Center for Strategic Studies coordinated a peer-to-peer engagement with Major General Saleh Al Maskari, President of the Omani Academy of Defense and Strategic Studies (ADSS). Major General Al Maskari was joined by his Defense Academy colleagues, as well as the Defense Attaché and Assistant Defense Attaché of the Omani Diplomatic Mission to the United States. Academic Dean Dr. Roger Kangas headed the meeting at Fort McNair in Washington, D.C., along with Professor Dr. Gawdat Bahgat, Associate Dean Charles Marks, and Professor Richard Wiersema.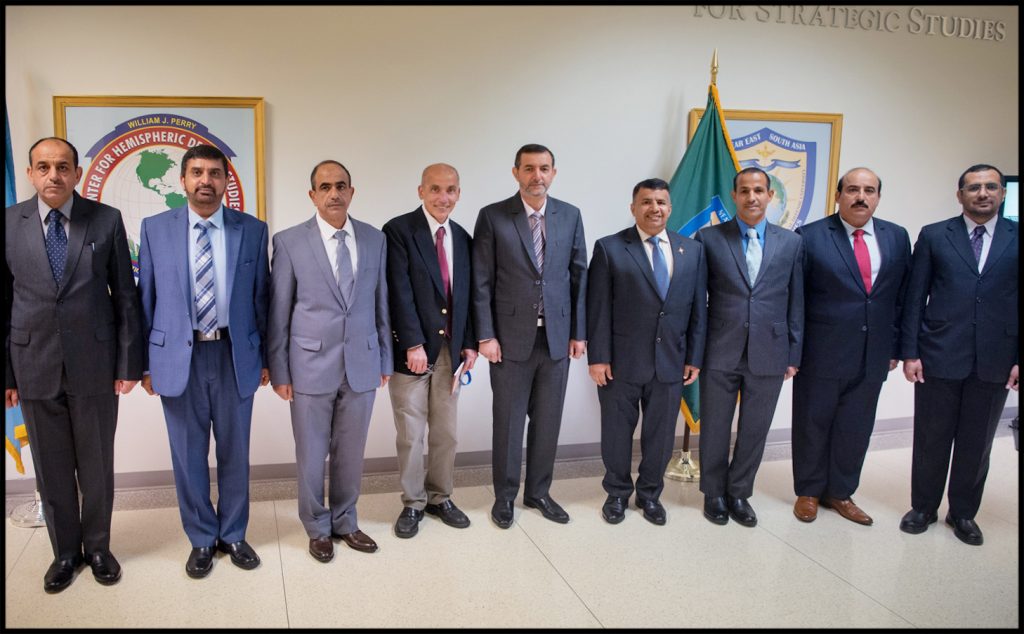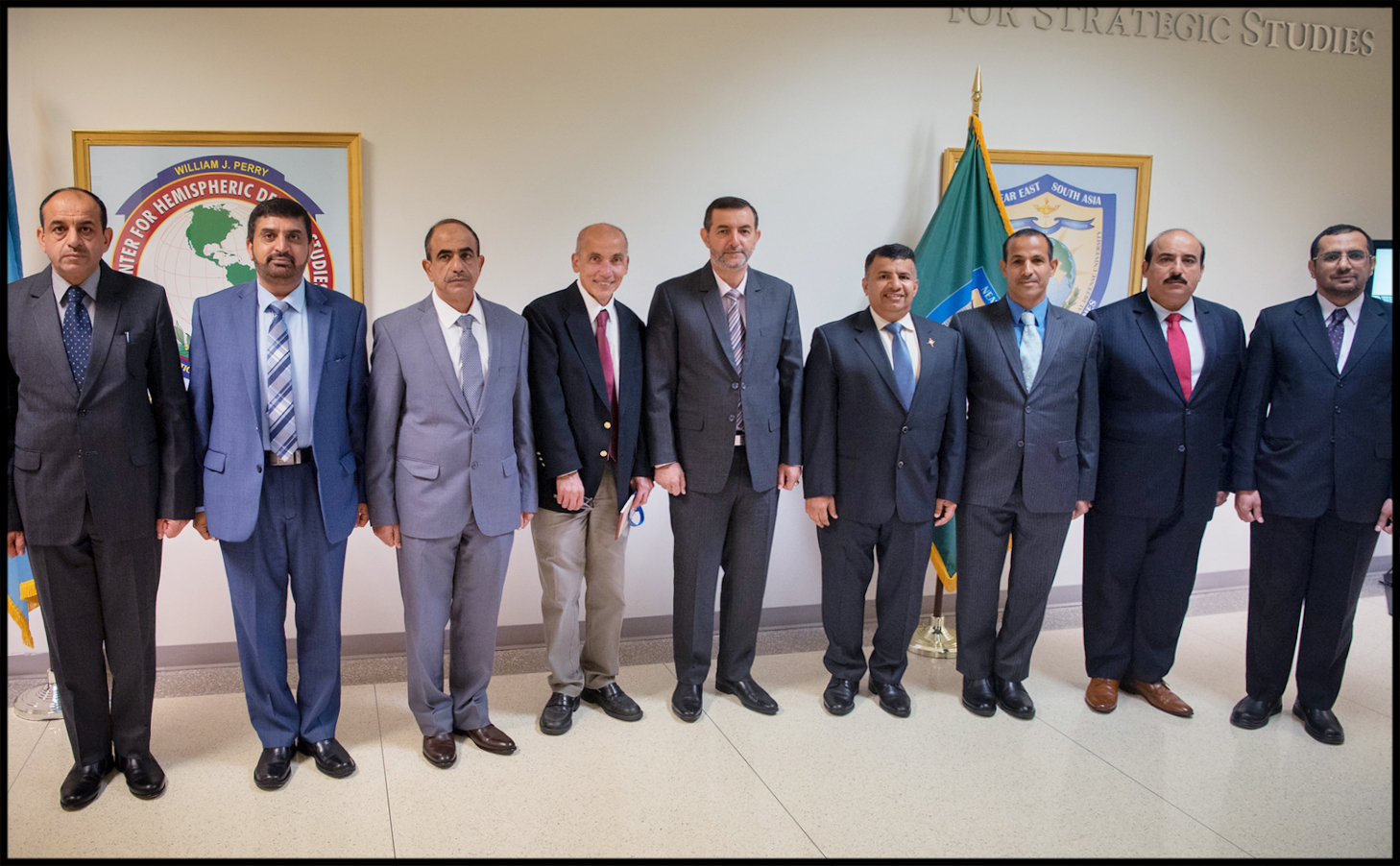 The Academy for Defense and Strategic Studies was established by a Royal Decree, and consists of a Joint Command and Staff College, the National Defense College, and the Center for Strategic and Defense Studies Research. The Academy is subordinate to the Ministry of Defense and is the premier nationwide center for research and security studies.
With the establishment of the Royal Decree and the Omani Government's emphasis on education expansion, the goal of Major General Al Maskari's visit to the United States was for the leadership of the Academy to gain a better understanding from NESA Center experts on the functionality of a successful research center. Dr. Kangas shared tenants of The NESA Center's overall operations, while other faculty members included their views from both a design and practitioner perspective and discussed ways to identify gaps in knowledge and prioritize strategic areas of national interest.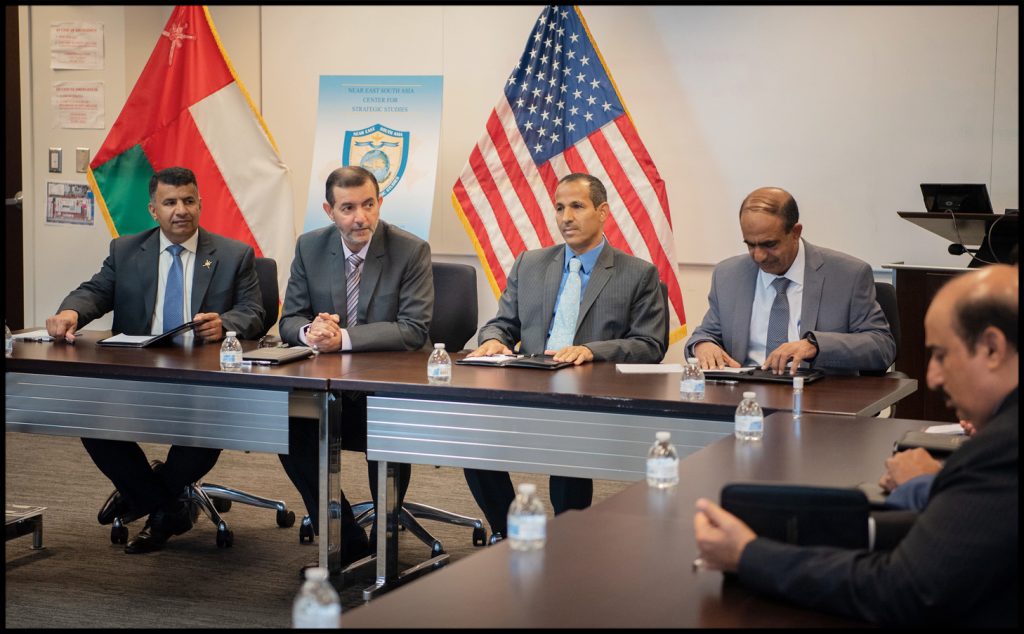 Topics during the discussion included institutional support for faculty research, the importance of continued academic publication, experimentation vs. research (i.e., war games and simulation), Professional Military Education, the role of classified information in research, institutional governance, and the importance of networking amongst research centers. There was discussion about the possibility of Professors Wiersema and Bahgat, as well as Dean Marks visiting the ADSS in December.
The views presented in this article are those of the speaker or author and do not necessarily represent the views of DoD or its components.