On 21 September 2023, the Near East South Asia Center for Strategic Studies conducted a one-day program in Washington, D.C., with eight military officers from the Omani Chief of Staff Sultan Armed Forces. The day began with introductions and a welcome from NESA Center Acting Director COL David Lamm, USA (Ret.).
NESA Center Professors Richard Wiersema, Jeffrey Payne, and David Des Roches spoke on NESA Professional Military Education (PME), NESA Maritime Programs, and NESA Bilateral Programs on issues such as drones and developments in warfare. NESA has active and robust programs to help regional military education institutions (staff colleges and war colleges) develop capacity through wargaming, faculty development, and curriculum development. Although not a PME institution, NESA has an interest in helping advocate for PME schools as the NESA Center international community has a high demand for PME institutions around the world for students and strategic leadership. At the end of the program, NESA Center Academic Dean Dr. Roger Kangas spoke on academic cooperation and considerations.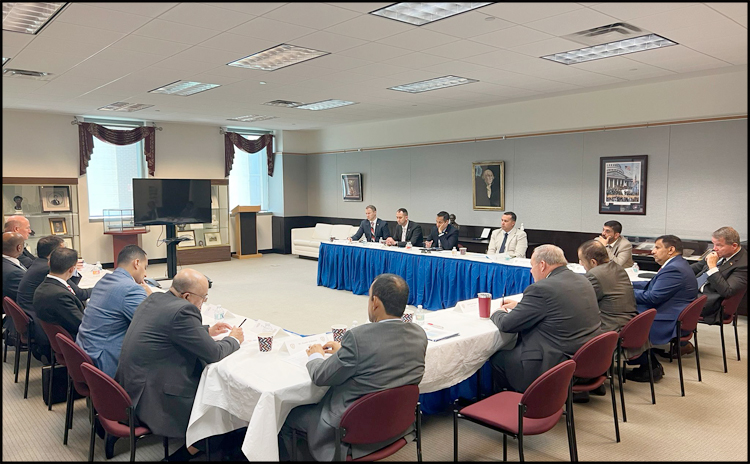 The views presented in this article are those of the speaker or author and do not necessarily represent the views of DoD or its components.